Easy to Carry, Large Cooler Bag + Egg & Wine Holders: We came up with the BEST set of 4 trolley bags that is a PERFECT FIT. Our patented rods are designed to fit carts .Our grocery bags can be easily wrapped together into a roll with magic tape which allows you hand-holding, shoulder carrying, or hanging them on your cart. Trolley bags for shopping cart including 3 shopper bags and one insulated bag. Inside of black foldable tote, there are small pockets on both sides for wine or drink, a mesh pocket for eggs or other small items. So it's perfect to use them at the beach, for road trips, picnics and more.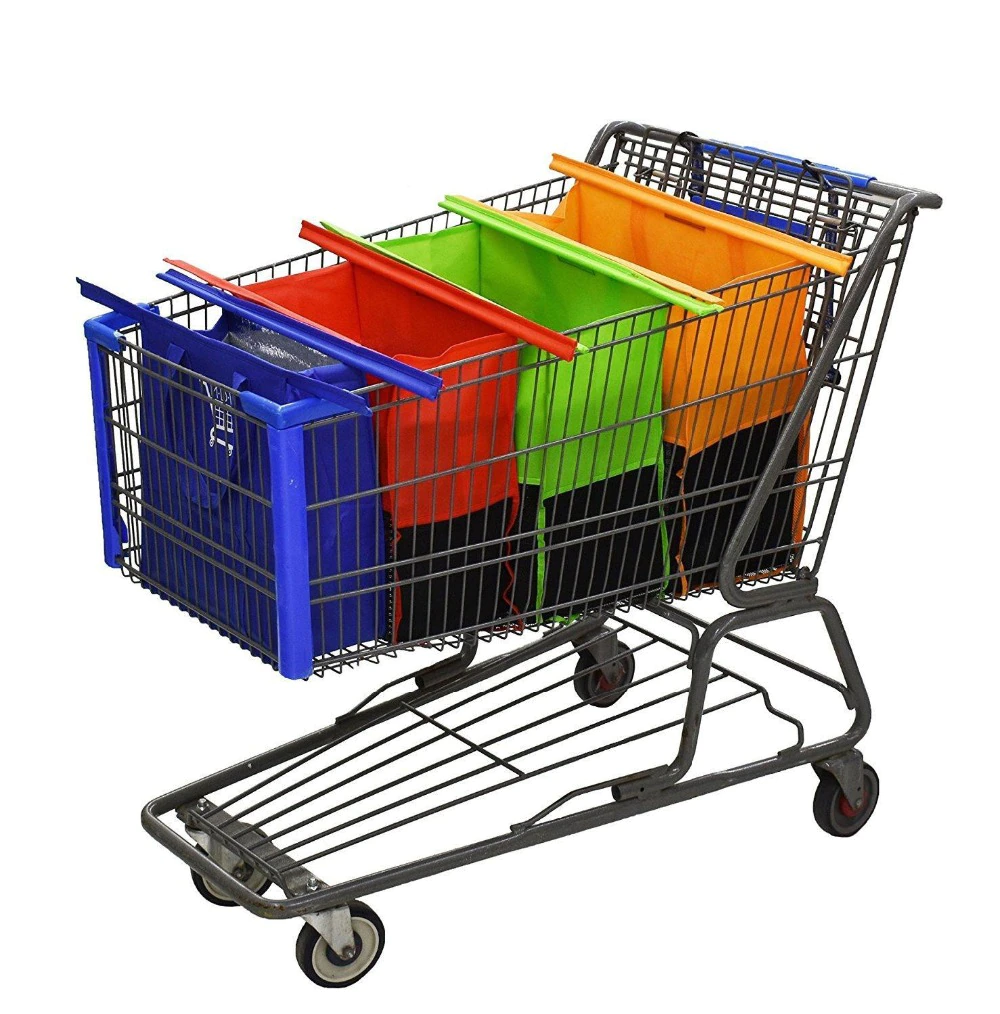 MACHINE WASHABLE, LARGE COOLER + EGG & WINE HOLDER: - lightweight, compact, and easy to pack away. Our Patented grocery bags are made of the highest quality materials with over 120 gsm fabric. Strong, durable & comes with 100% Quality Guarantee.Extended handles, double stitching and wider openings make our bags easy to carry and unload. Built to last for years. Simply remove the rods and throw the whole set in the wash whenever needed.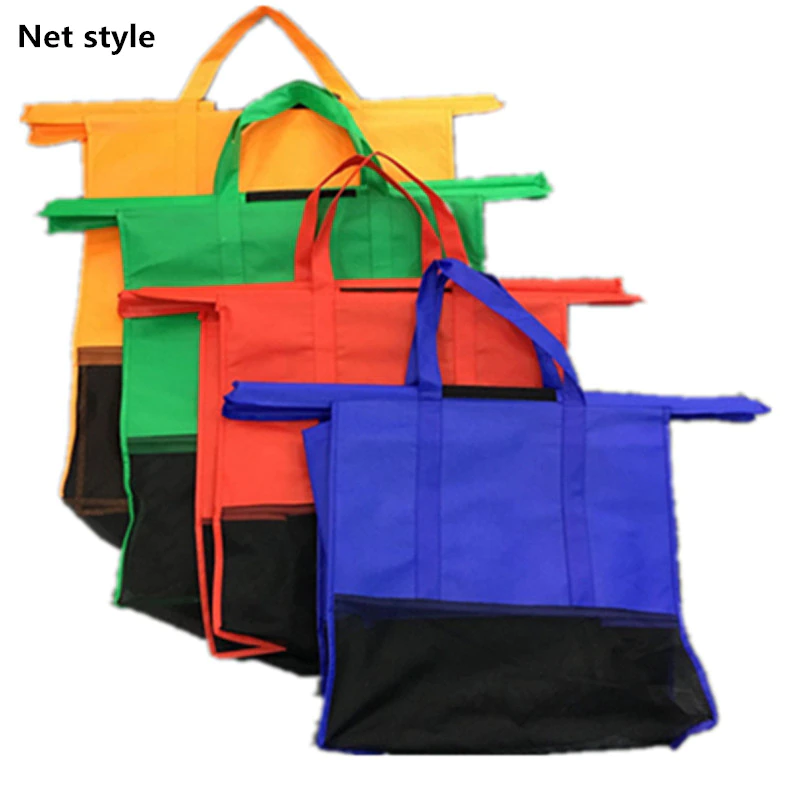 LIGHTWEIGHT, COMPACT AND FOLDABLE: Our shopping cart bags have long handles that you can carry on your shoulder, have a wide opening to make them easy to use and designed to fold for easy storage with an included strap that will keep them neat. They are machine washable and meant to be used hundreds of times.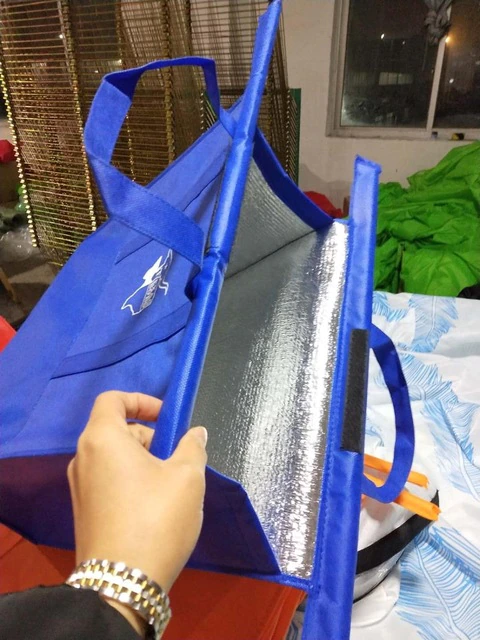 Multi-Purpose Bags: The poles of shopping cart bags and grocery organizer are removable and the top of each bag no magic design, so you can use them as tote bags for other purposes easily, like shopping, outdoor activities, beach, day trips, walking, camping, picnics and more.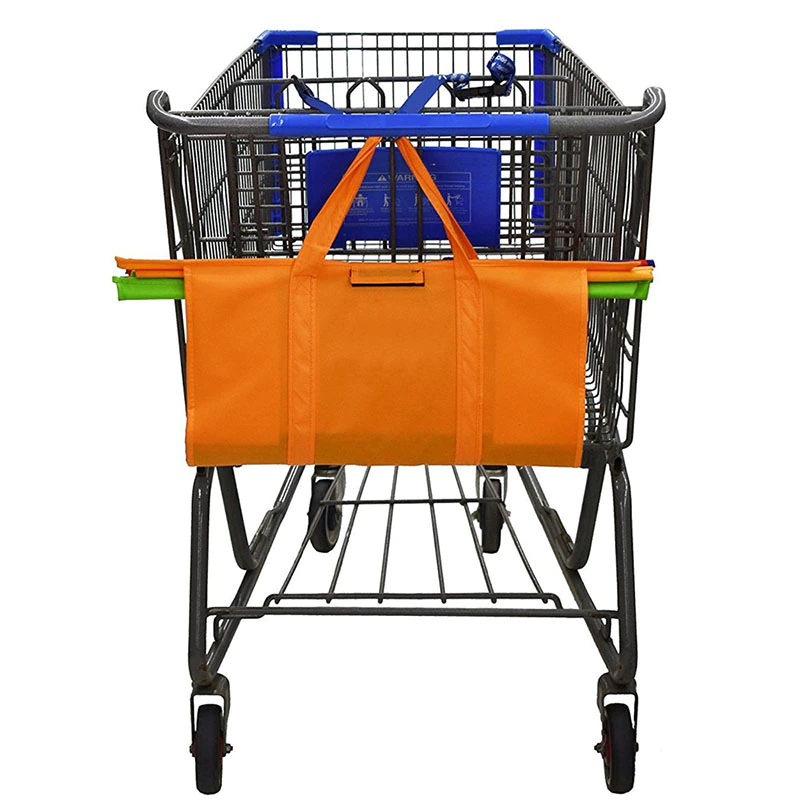 Our foldable tote bags will make your life easier while shopping! Only bag with fully removable poles so that the bags can be truly multipurpose. This is A GREAT GIFT for your mom, wife or anyone in your family who loves organization.
Size:
Blue: 43*20*42cm
Red: 46*20*48cm
Green: 49*25*53cm
Orange: 50*29*57cm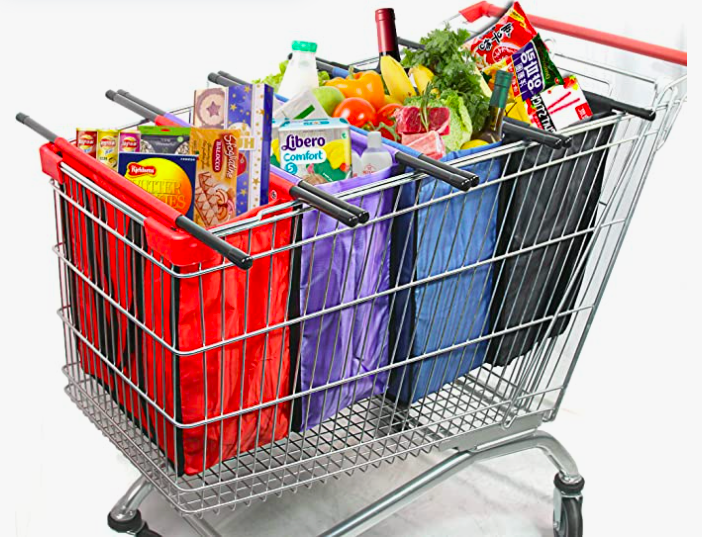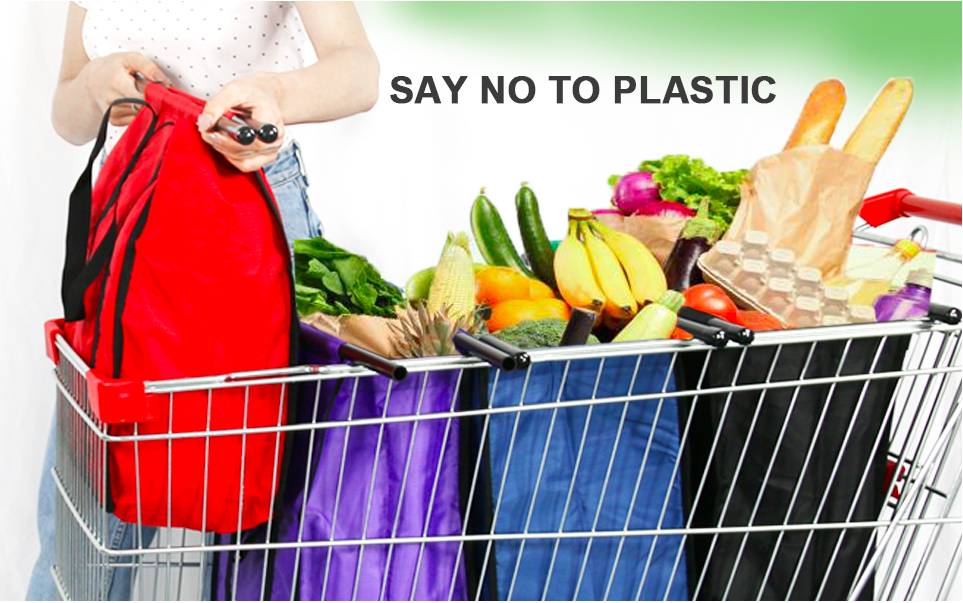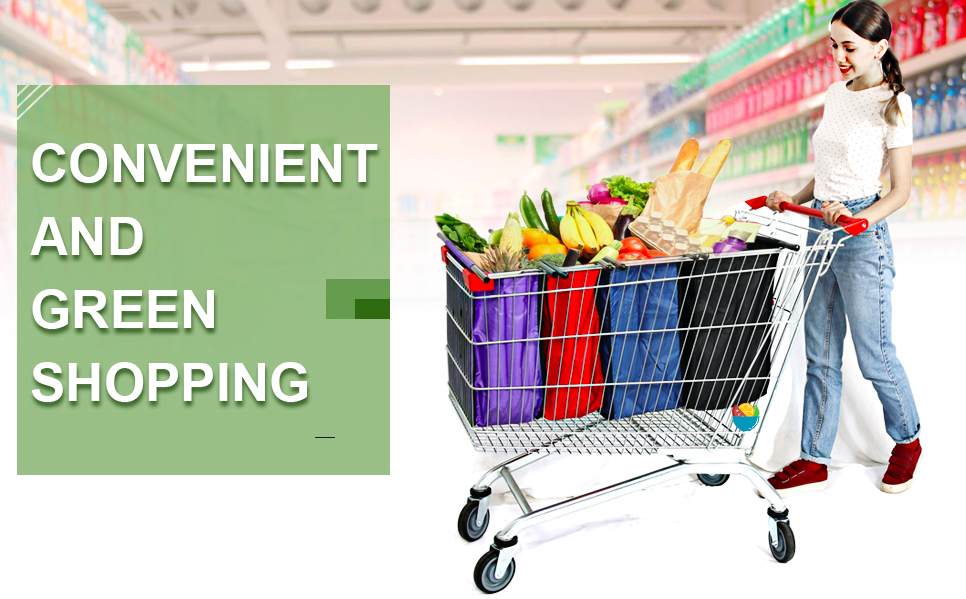 Tips:
Only the blue bag has the heat preservation function for the insulation,not all the four bags have the heat preservation function.