Teeth Cleaning
New Technology Desigh, teeth cleaning kit can effectively Remove teeth stain tarter plaque calculus,and make your teeth more bright.For the best deep cleaning teeth set to maximum dental cleaning and oral care. This professional dental tools set will be your best choice! You will get: 6 Pack Quality Dental Tools with Carrying Case, Worth Every Cent!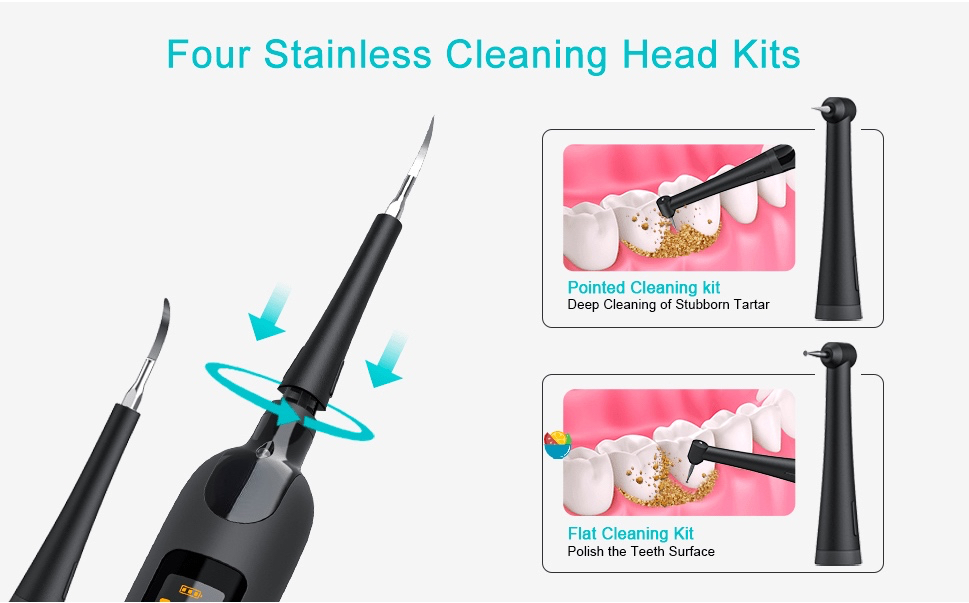 5 INTENSITY MODES
Deep Cleaning Teeth Tool plaque remover for teeth have 5 modes ,suitable for the different sensitivity of gums, and efficiently remove stubborn calculus, tartar, and tooth stains.We recommend starting with the softest mode.Go back and forth in a tiny area for a few passes with little or no pressing it.[ Pls dry it after each using. ]

Instead of the cheap & weak dental cleaning scraping tools, these stainless steel teeth cleaning tools are long-lasing and durable. It is made of smooth stainless steel metal with ultimate strength. This dental cleaning tool comes with an LED HD screen, auxiliary LED light and a silicone handle. Also very easy to clean and disinfect. The sharp scraper tips are well-packed with silicone covers. You will also get a nice carrying case, which is easy to store these dental tools and keep them apart from dirty shower room.
The dental deep cleaning tool kit won't be the replacement of all you dental cleaning, but it helps you stay clean in between the visits.The dental tool kit doesn't eliminate the need for flossing as it serves a different purpose.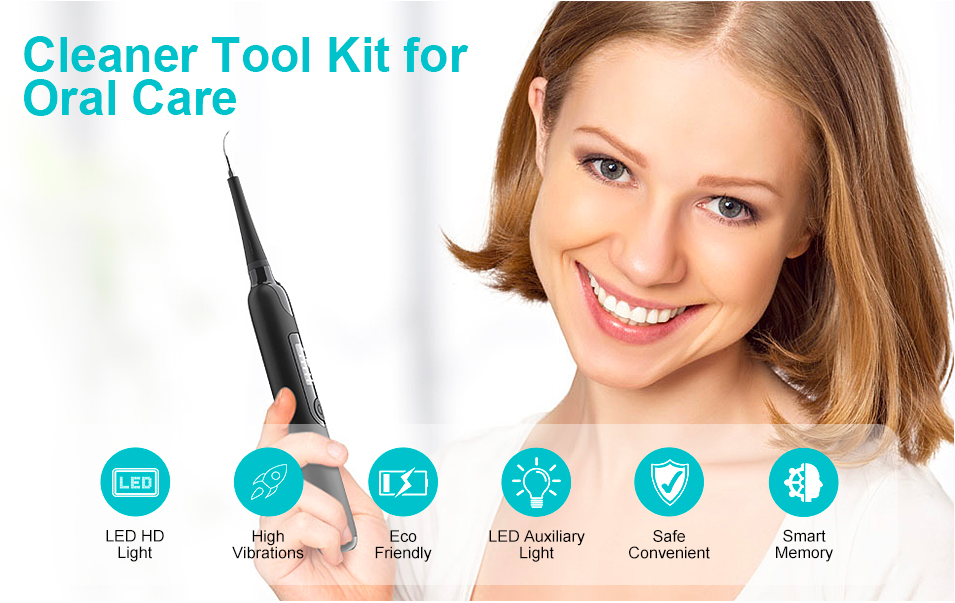 3 CLEANING KITS & LED SCREEN
3 cleaning kits can clean different tartar and polish. LED screen make you more clear the modes.It has a smart memory function, which automatically selects the last shutdown mode when it is opened.It also has 3 heads to choose from depending on your dental needs.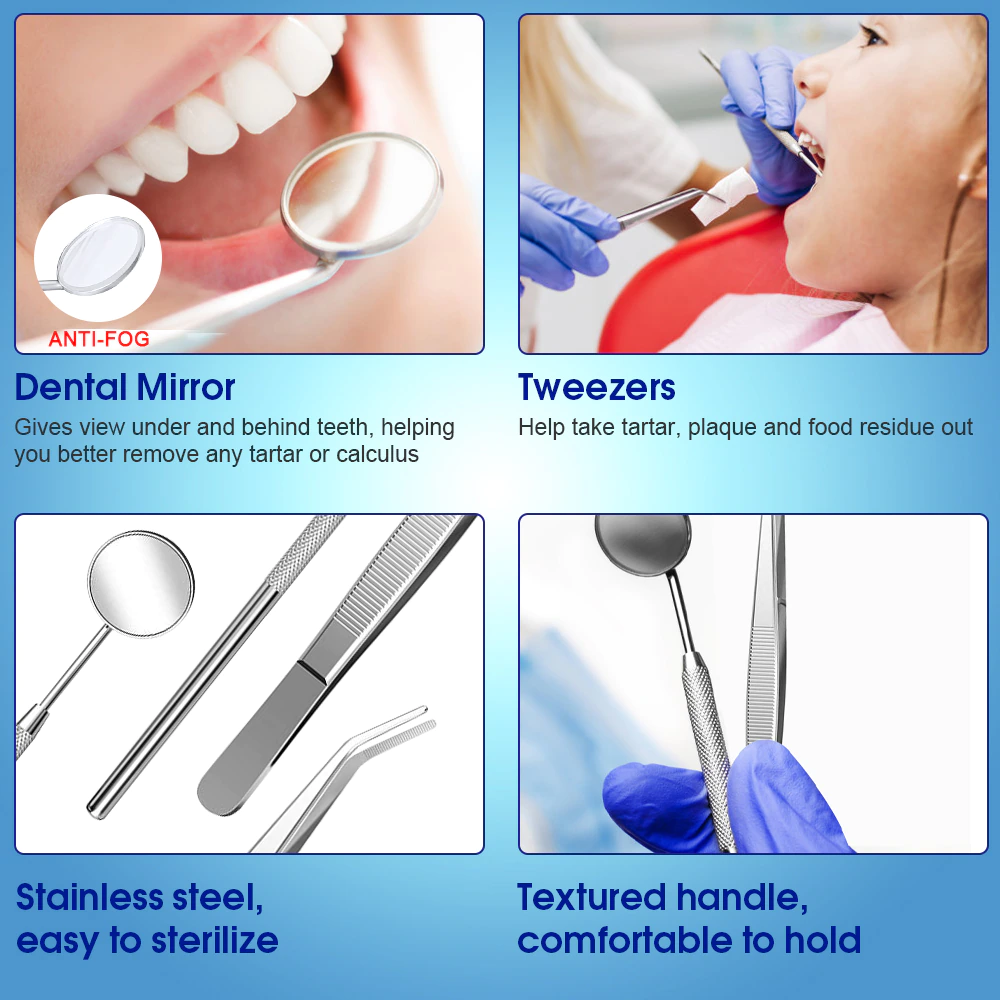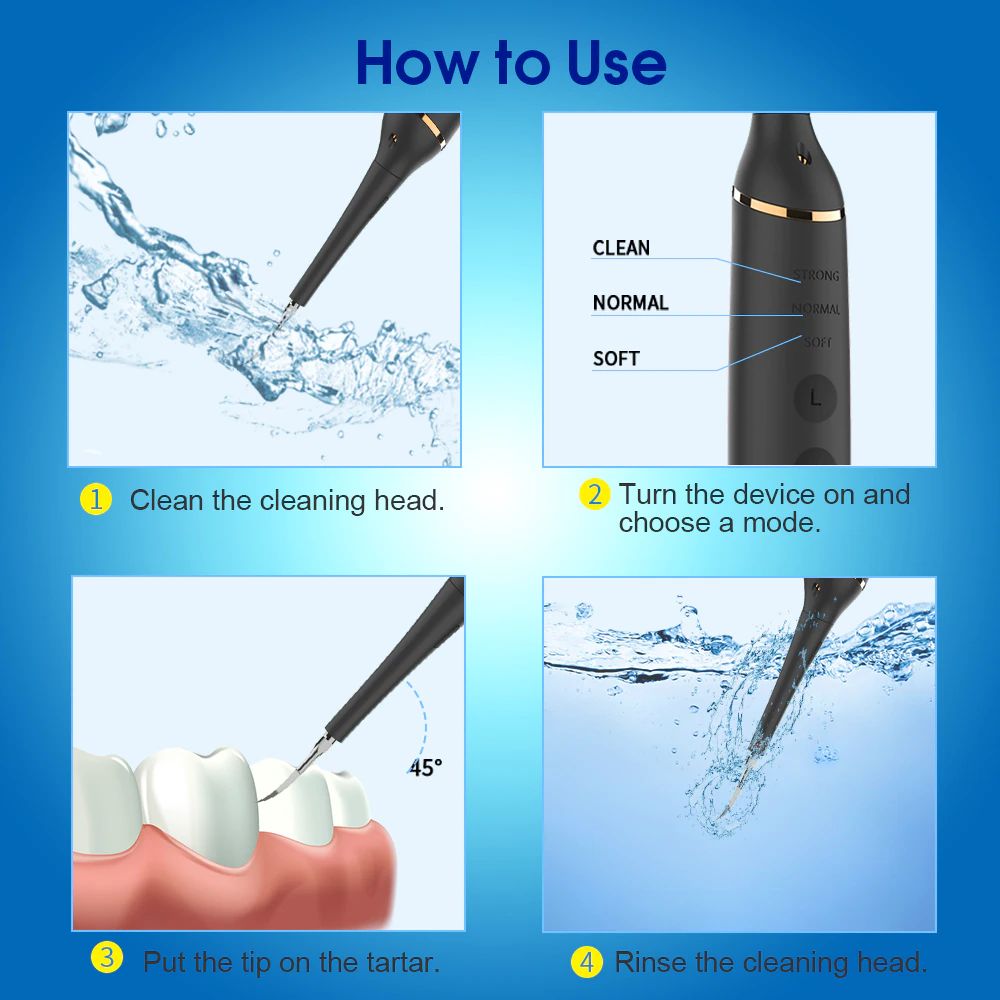 SAFETY & PROTECTION
Protect your oral safety, and very easy to use even for first-time users.The dental hygiene kit is suit for dentist, adults, kids and dogs. We will provide worry-free warranty for all the comsumers.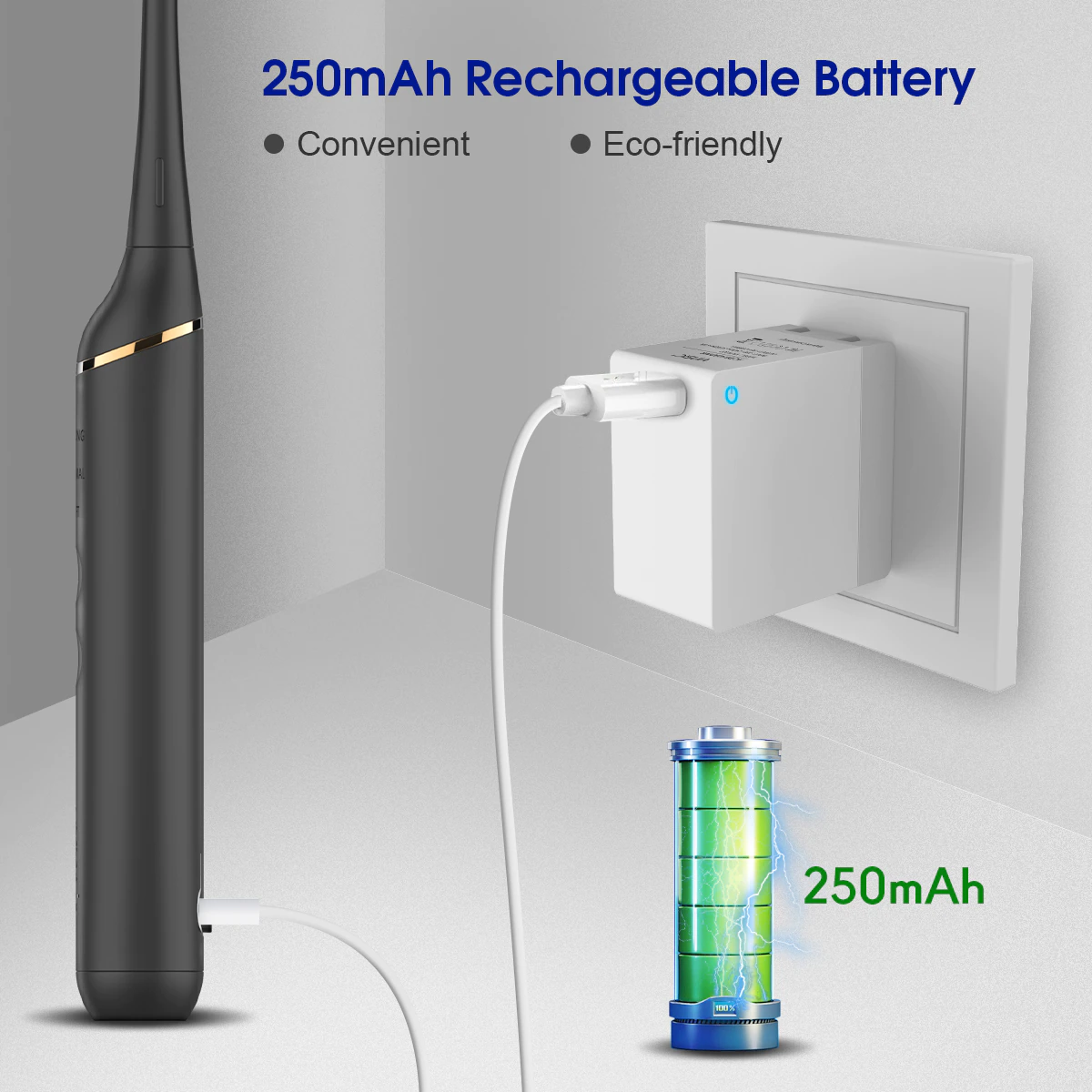 Name:Electric LED Ultrasonic tooth cleaner
Battery Capacity: 250mAh
Working Voltage: 3.7-4.2V
Rated Current: 130mA Max
Charging Method: USB Charging Cable
Package including:
1 * Host
2 * Cleaning Heads
1 * Mouth Mirror
1 * Double head Dental Probe
1 * DC charging cable
1 * User Manual