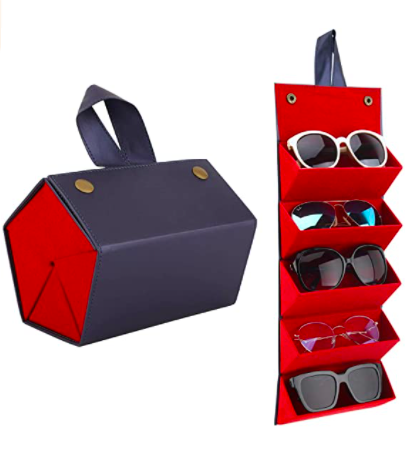 【Space saver】 Folding design, you can store multiple pairs glasses or sunglasses at the same time, open is easy.Hanging design, the sunglasses organizer can hang in the wardrobe, behind the door or on the shelf to save space.you can organize them all in one no matter big or small.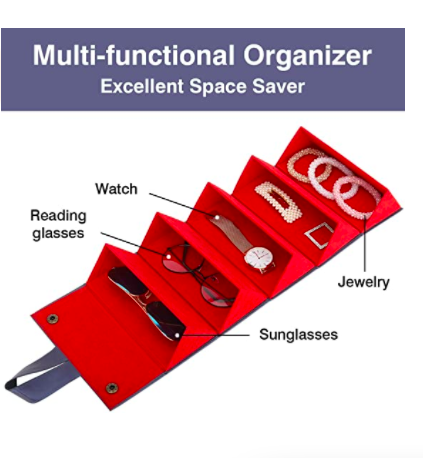 High Convenience: Whether you place or take out eyeglasses, hanging glasses case or take out can be done easily. When not in use, the folding design also allows for easy storage. The sunglasses travel case is equipped with a fashionable and beautiful detachable safety strap so that you don't have to worry about it is scattered due to strong swing when you travel.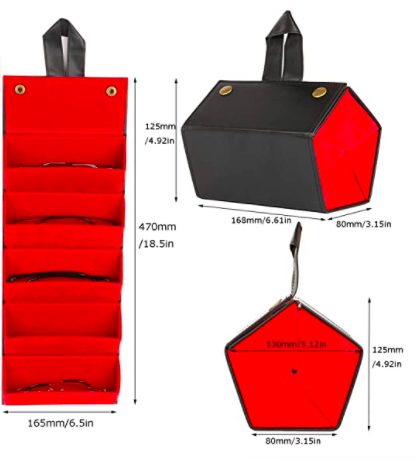 【Multi -functional】 In addition to be used as sunglasses travel case for multiple pairs, you can also store your glasses, watches, necklaces, earrings, cosmetics and other small items.
Excellent Quality: Our sunglasses display case uses the top wear-resistant and scratch-resistant PU leather outer layer. and the velvet inner layer, delicate and soft, prevents the lens from friction damage. Magnetic copper clasp, firm and convenient. 7mm high strength material support ensures that the glass will not be squeezed and deformed.
【Perfect for Outdoor】Eyeglasses Organizer is perfect for travel or vacation. Whole family only need one sunglasses organizer.Great for home use too.