This lotion soap dispenser has lengthen 3" nozzle (can swivel 360°) avoid the soap splash.SonTiy kitchen dishliquid dispenser bases on pressing force and principle of air energy in the bottle, the pump always stay primed so it deliver soap on the very first pump. Easy-push, self-priming and doesn't jam for pressing.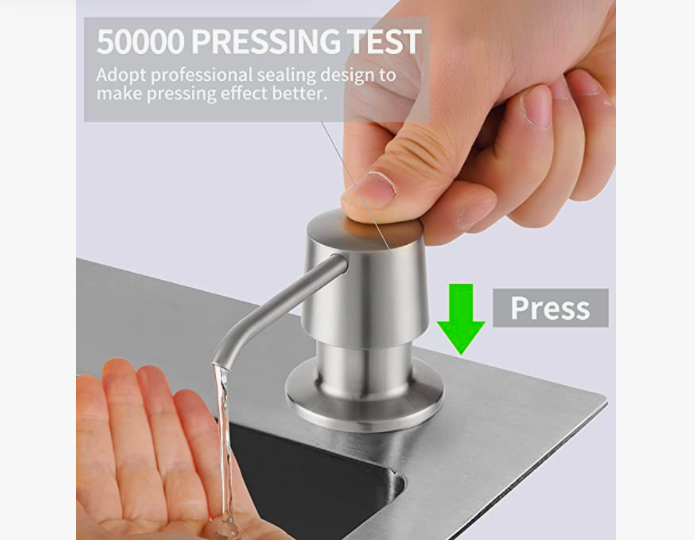 【EASY TO REFILL】17 OZ PET Plastic bottle, easy to use and you can refill from the top, no more crawling under the sink .what you need to do is remove the pump simply and pour your liquid soap gently. Once filled, can last longer. Without disassembling, refill from the hand wash soap dispenser pump head.Larger and thicken bottle mouth to prevent the bottle falls off.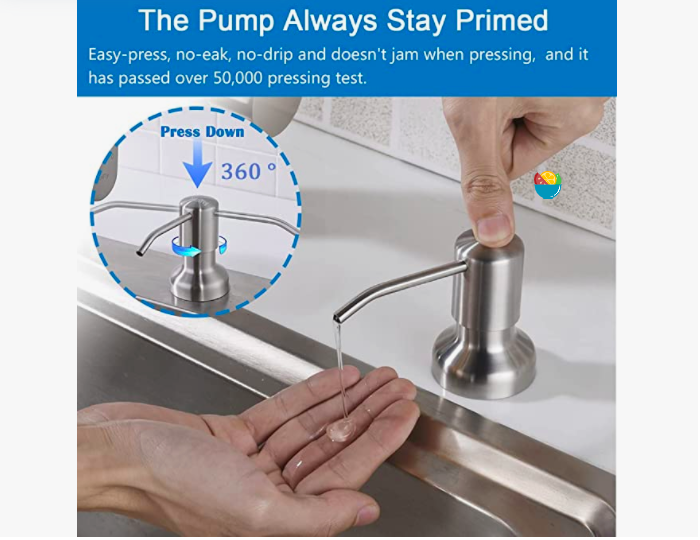 REFILL FROM PUMP HEAD:The built in sink soap dispenser is made with premium 304 stainless steel and interior lead free ABS. The large dishwashing soap dispenser comes with 17 oz large volume bottle, means reduce the frequency of refilling.The pump is tightly connected to a short tube, no leak and drip. Lengthen(4.3") and thicken thread shank fits most countertops(Granite, Stainless Steel, Wood), durable and not easy to break.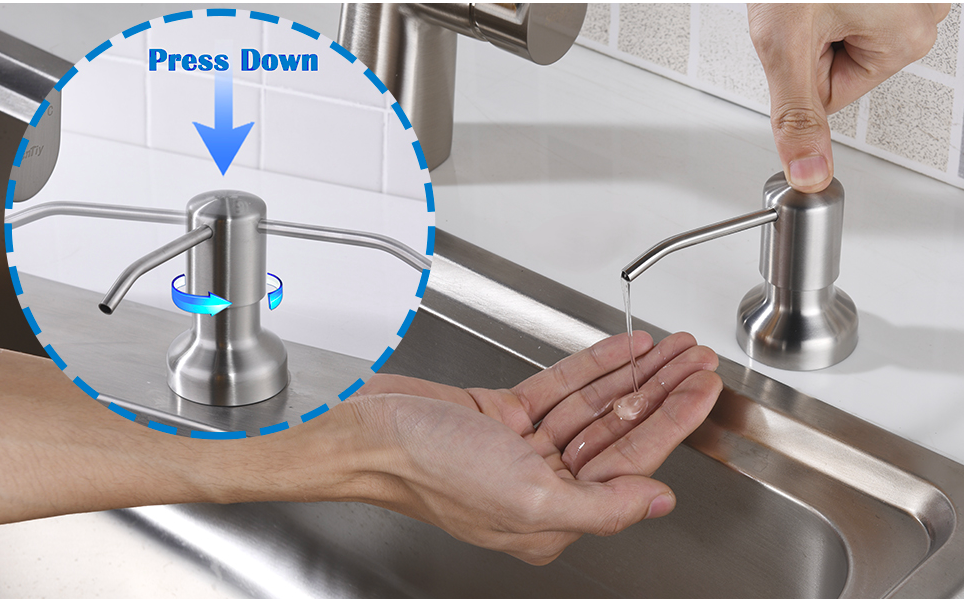 EASY INSTALlATION: This modern under sink soap dispenser can be connected to bottle or extension tube. It also can be a deck mounted soap dispenser for bathroom sink, laundry soap pump or RV sink soap dispenser, fill it up with hand soap, dish soap, or even hand lotion.Use the big bottle directly, skipping the messy for refilling .

【HIGH PUMP POWER】The soap dispenser adopts strong pump tube and professional sealing technology to deliver liquid with stronger capacity and avoid liquid leakage.

Item Dimensions: 3.30 x 9.50 x 7.10 in
Item Weight: 1.00 lb
Package Dimensions: 3.19 x 9.49 x 5.47 in
Package Weight: 0.86 lb