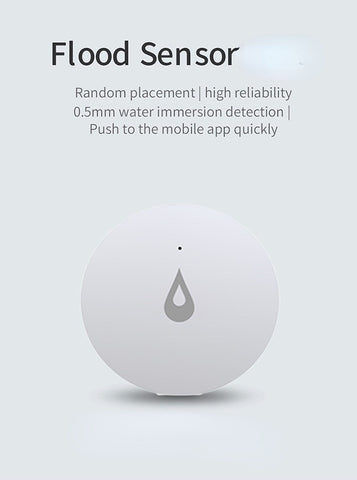 【Real-time detection】 A water immersion sensor that can detect water leakage in the environment in real time. When water immersion is detected, the detector will send an alarm signal to the host and report the information to the user's mobile phone. When the water level at the detection point reaches 0.01m,the water intrusion sensor will report the water condition.Strong signal level, obstruction penetration, no (WiFi) holes in your internet security, and fully-encrypted communications provide more than most ask for from their smart home system!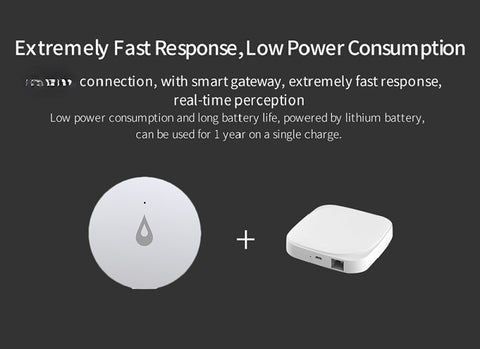 【Scene linkage】 The preset security scene is realized through the mobile APP. Once the monitored water level reaches the preset height, the alarm will be raised remotely,the water sensor red indicator light flashing and emit a 75 dB alarm sound also. When the early warning water level is reached, the linkage gateway will send out a local sound and light alarm, and the mobile phone will receive the APP push reminder to let you know in time,and the mobile phone can close the water outlet by the remote electromagnetic valve. Great helps to take appropriate precautions for water overflow or water shortage.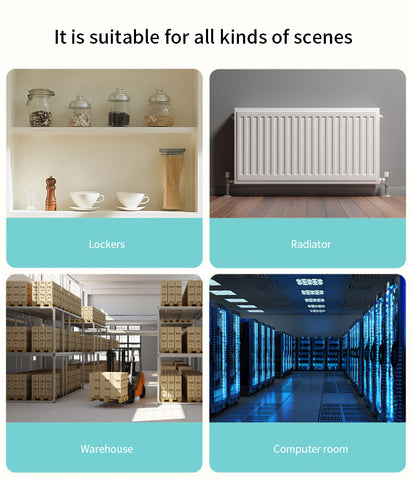 【WIDE APPLICATION】The water sensor alarm suitable to kitchen room, bathroom, laundry, hot water tanks, garage, basement, etc. You can set the water leak detector smart work with the other product -like smart valve controller to achieve multi product linkage for easy coordination. And you can also share the product with the others.The water leak detector can work normally in houses, hotels, shops, offices and apartments. Protect every moment.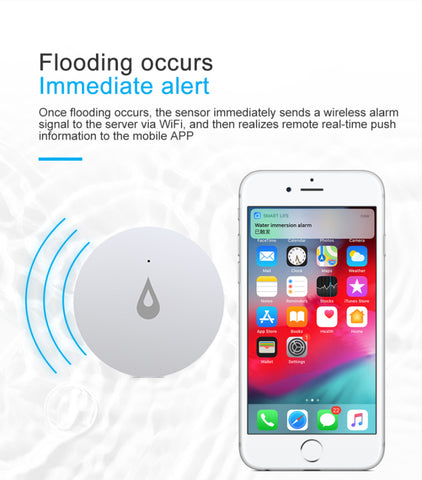 【POWRFUL FUNCTIONAL】This round water leak detector supported 2.4 GHz Wi-Fi connect, no hub or any additional equipments required. The water alarm wifi comes with a CR2-3V battery, it can power the water leak sensor working at least 1 year, even much longer if the water leaking happens not frequently.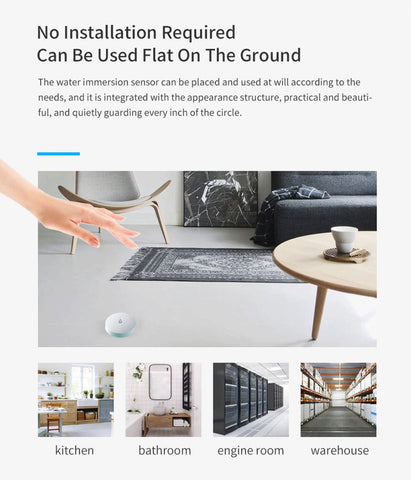 【EASY TO INSTALLATION】 Simply stick the water leak sensor at anywhere with the included self-adhesive tape, it's optionally to double fasten it with screws through the center of the water level alarm. Compact design smart wifi water alarm fits to anywhere of the home.