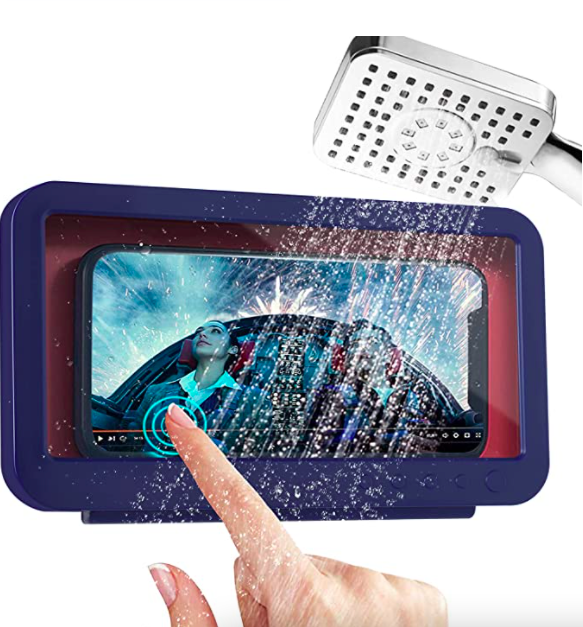 【NEW UPGRADED VERSION!】 Dual layer waterproof structure and sealed shell design provide 360 degree full body rugged protection. 100% waterproof, anti-fog, strong adhesion, high sensitive touchable screen and original sound quality. A cool bath tub / hot tub / shower phone accessories gifts for men or women!You can install it on the bathroom mirror or next to the bathtub or even in your kitchen.
Sealed waterproof design prevents your phone from getting wet in the shower. It works better with waterproof Bluetooth speakers.This upgrade phone protector for shower support 360-degree rotatable switch between horizontal and vertical screens at your will, provide you with the best viewing angle.
The 0.25mm flexible clear touch screen allows you to touch the phone screen through the holder box, so that you can adjust the progress and volume of the phone video or music without taking out your iPhone from the box.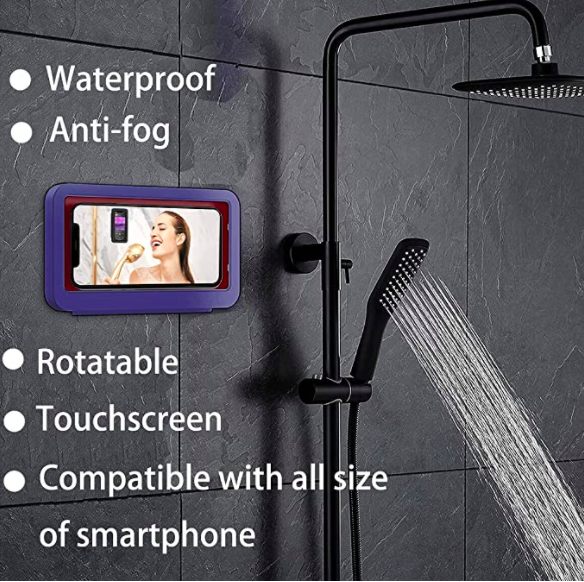 【Super handy, sturdy and easy to install】 All you need is wipe the wall and stick it to your wall. Strong adhesion can support up to 4.5 lb so no need to worry of dropping your phone! It has three adhesion brackets so you could leave those in three different spots such as bathroom wall, mirror, or kitchen wall. Please leave for 24 hours before use after installation.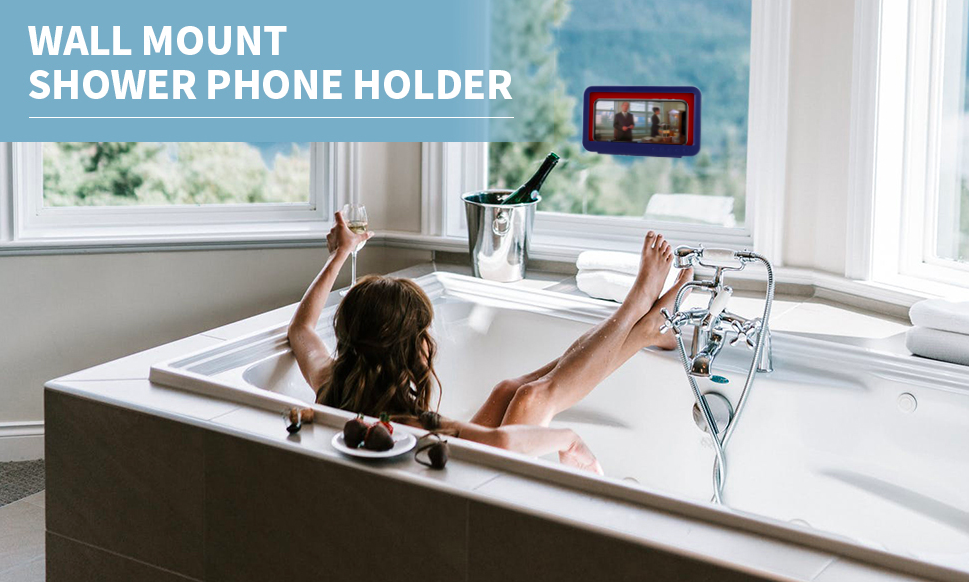 【Bath time will never be the same!】 URROY shower case for phone is specially designed for shower. If you are one who likes to bring your phone in the shower, get this! Enjoy watching Netflix, listening to music, sending emails etc. while showering after a long day!