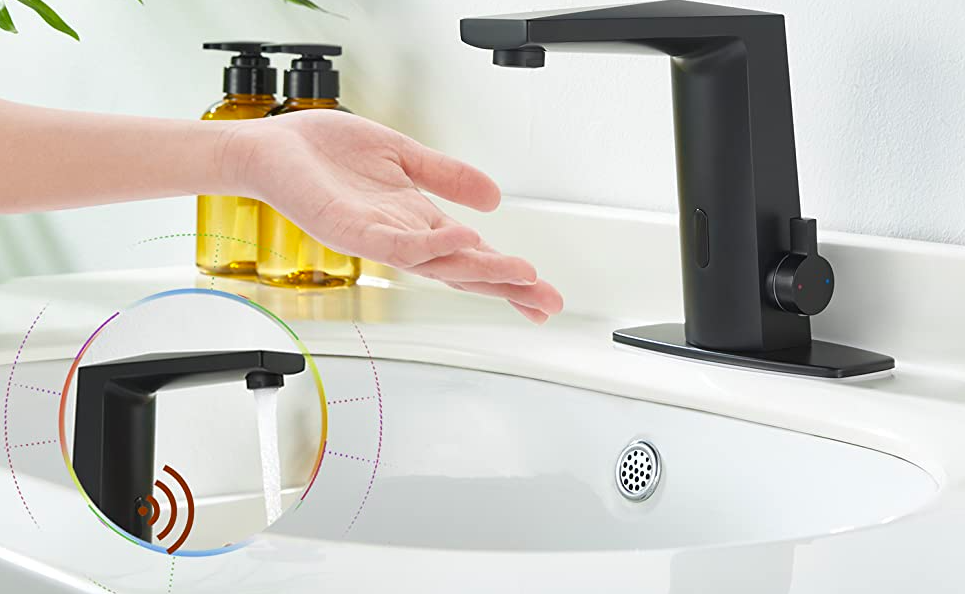 【Automatic Sensor Bathroom Faucet】Motion sensor bathroom faucet by your hands, touch-free, prevent cross-infection after washing hands. NO need to touch any handle to turn off after washing your hands. Super convenient and clean.


EASY TO INSTALL & TEMP IS ADJUSTABLE: The automatic bathroom faucet according to your needing by using the mixer valve, we have sent together with the hot and cold hose, mixer valve and also 4pcs hose adaptors which can be suitable for any size of your angle valve, you don't need to buy any additional accessories when installing sensor faucets.Copper casting hot and cold water regulating valve, you can adjust the water temperature on the temperature mixing valve according to your preference. Very convenient and practical!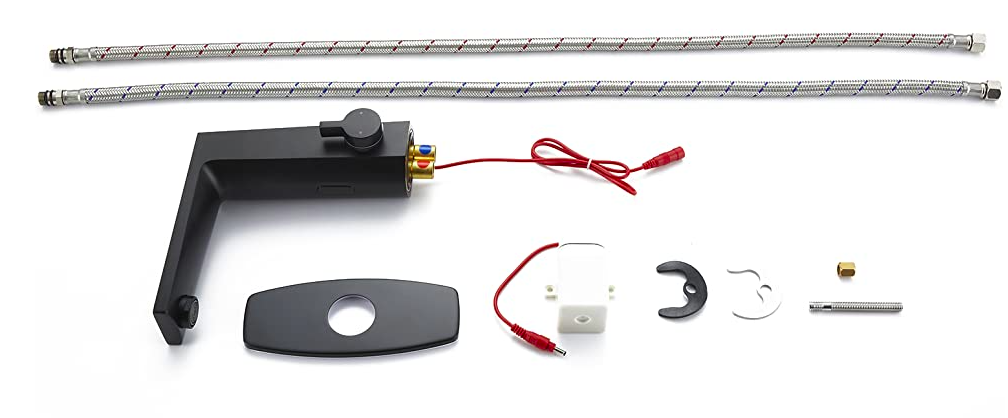 【High Quality】Made of premium stainless steel, multi-layer chrome finish, smooth feeling, stunning looking, rust-proof and durable, drip-free, smooth-feel, resists scratches, corrosion and tarnishing.
【Temperature Adjustable】This luxury Touchless Bathroom Sink Faucets comes with a temperature regulator to adjust the water temperature in the hot and cold faucet.
Improvement for Our Controller:The faucet controllers from the latest shipment have been upgraded to make it more convenient to change the battery. What the users need to do is only to open the lip and take out the battery case and change the old battery to new one. The key part, case of coil for solenoid valve is made of quality plastic-steel to prevent from corrosion and oxidation. Then to make the faucet lifetime much longer.
Bathroom Faucet Touchless Matte Black
Automatic sensor faucet
Type: Bathroom faucet touchless
Finish: Matte Black
Main Body Material: Solid Brass
Valve: Ceramic Valve
Water Feature: Mix Hot and Cold
Battery Type: 4 X AA(Alkaline Battery)
Pop up drain include: NO
Cover Plate include: Yes