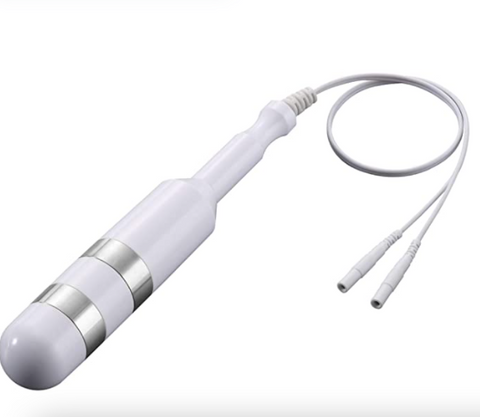 KEGEL exercises : Premium quality with cylindrical, lightweight and slimline design is made for easy insertion and comfortable feeling with optimum contact efficacy during stimulation. Strong Pelvic Floor machine can be used in conjunction with TENS/EMS units and pelvic floor exercisers to help with the relief of incontinence. Highly effective stimulation helps for increasing the blood flow to the muscles, and enhance the resistance to fatigue and reducing the involuntary contractions of the bladder.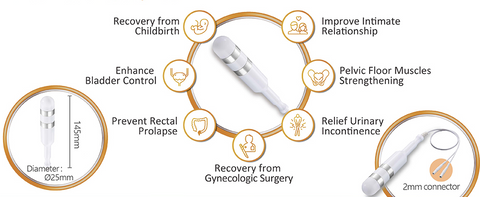 Helps Strength training : Increases Blood-Flow to the Pelvic Region.A simple clench-and-release exercises that makes the muscles under the uterus, bladder, and bowel (large intestine) stronger. Help both men and women who have problems with urine leakage or bowel control. EDELWEISSDAY was designed to help the incontinence sufferers to operate the automatic kegel exercises. By connecting IT probe with your TENS/EMS stimulator, the automatic Kegel will get started!!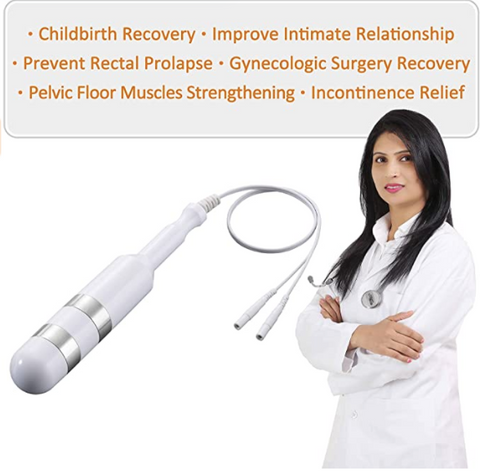 Incontinence: Stress Incontinence is associated with the leakage of small amounts of urine during sneezing, coughing and other activities which increase the pressure in the abdomen.
Urge Incontinence is an overactive bladder cause leakage of large amounts of urine at unexpected times, including sleep. Helps Strength training
Tones the Puborectalis Muscle Which Controls Fecal and Gas Retention.Works with Rectocele and Prolapse.Both stress and urge incontinence, the most common types of incontinence, could be reduced.
Product set: iStim PR-03 probe x 1; Quick Guide x 1; Zip-Lock Carrying bag x 1 (NOTE: The package doesn't come with TENS/EMS machine.)