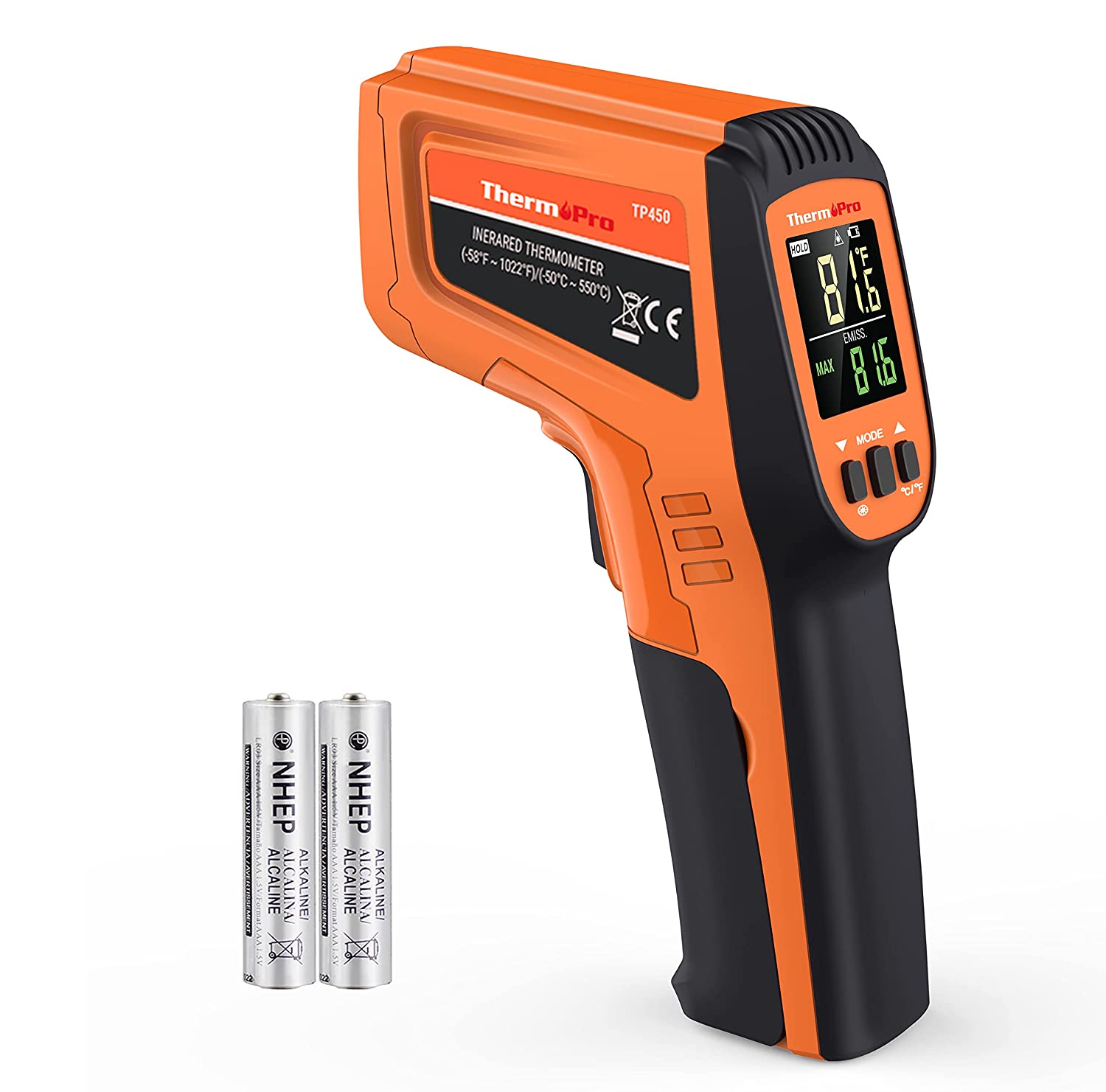 Dual Laser: YESUNE infared temp thermometer has dual laser pointers with a 0.5-second response time, making it better than a single laser since it's faster to target and easier to scan surface temperatures for reliable results every time (Not for human),which can measure the surface temperature of different objects more accurately.
Easily Use: Simply point IR thermometer at the object then press the trigger immediately provides real-time accurate temperature, from -58ºF to 1112ºF (-50ºC and 600ºC, toggle between ºF and ºC). Release the trigger to HOLD the last reading result.By slightly pressing mode button.20s auto-off function to extend the battery life, low battery indicator ensure you never accidentally run out of juice (battery included).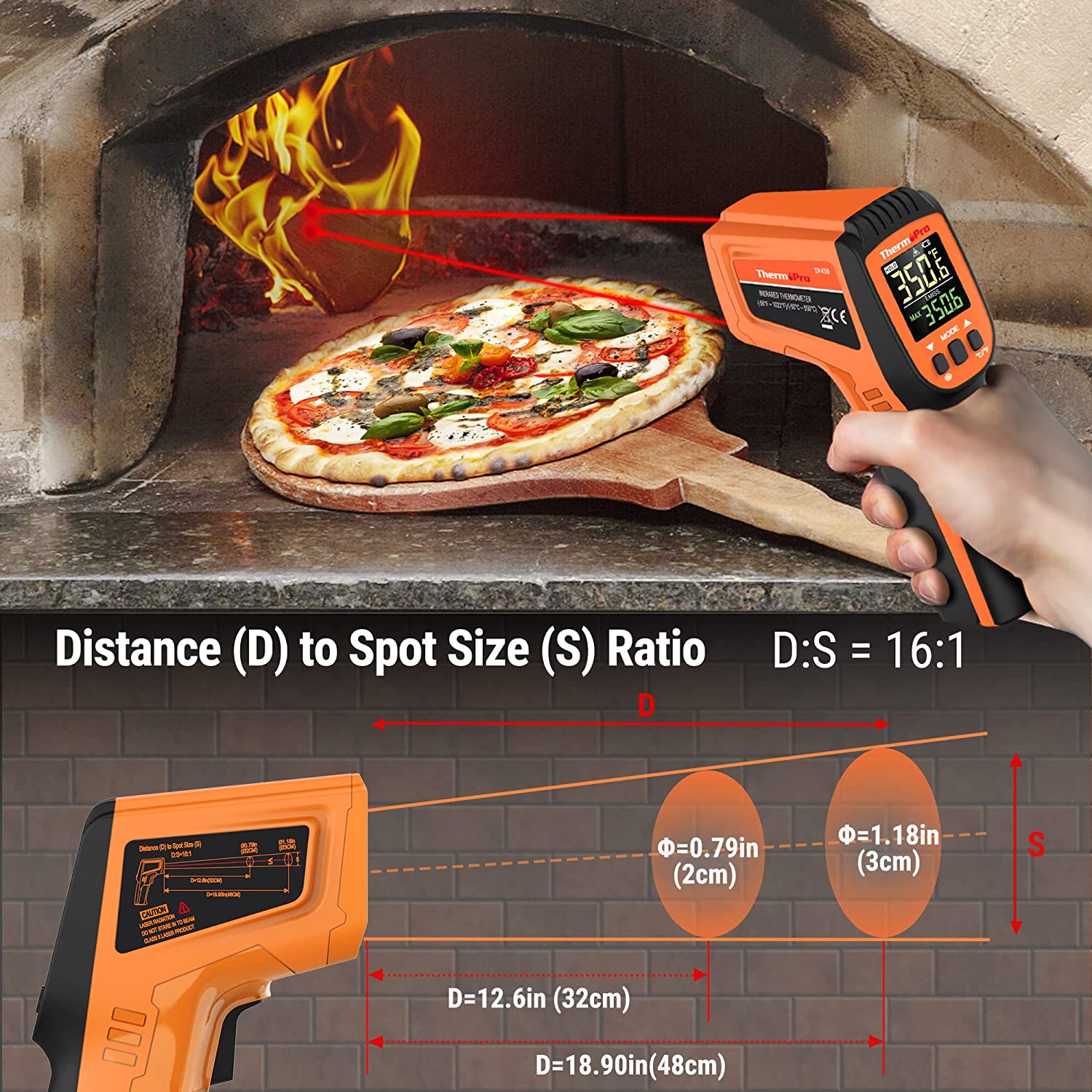 Versatility: Automatically shuts off after 90 seconds; Use this temp gun thermometer to check the heat of your pizza /meat oven or griddle, manage home HVAC operations, or auto repairs, perfect for home and industrial use.
More Applicable Functions:This infrared thermometer accurately test the temperature during -58℉~1112℉(-50℃~600℃); Toggle between Celsius/Fahrenheit measurements as needed; has a LCD backlight so you can view the temperatures even in the dark; Auto power off function saves you battery power.-58℉to 1022℉ enables infrared thermometer gun to measure various objects' surface temp from above boiling point to below freezing point.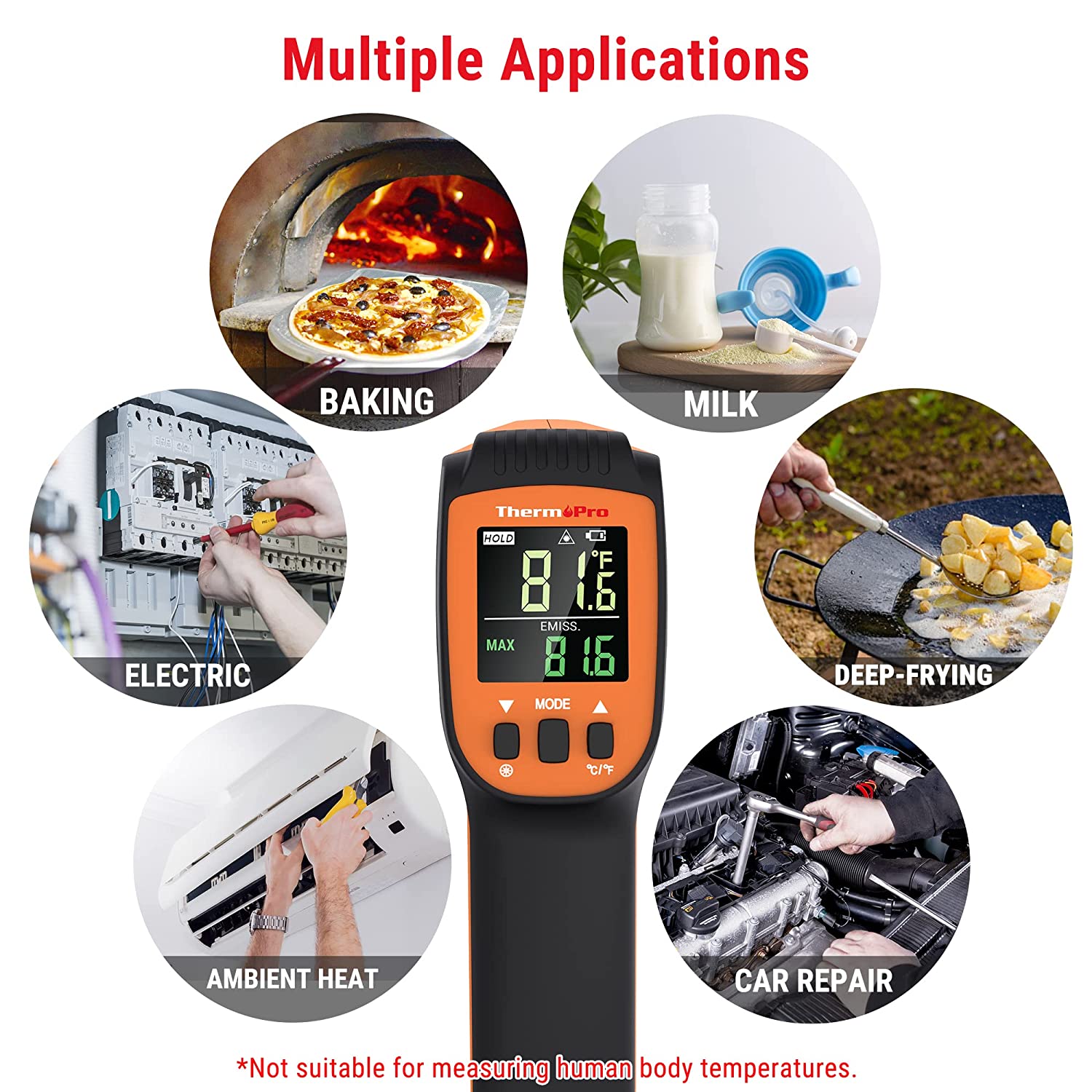 Family Best Gift:MAX/MIN/AVG temp result will be switched instantly on infrared thermometer cooking; Wide temp range of : Built in the latest LCD technology.Free meat thermometer Can measure the internal temperature range: -50 °C to +300 °C / -58°F to +572°F. Use two thermometers together, it is the best culinary aid for cooks and gourmets, providing better assisted living for everyday life.