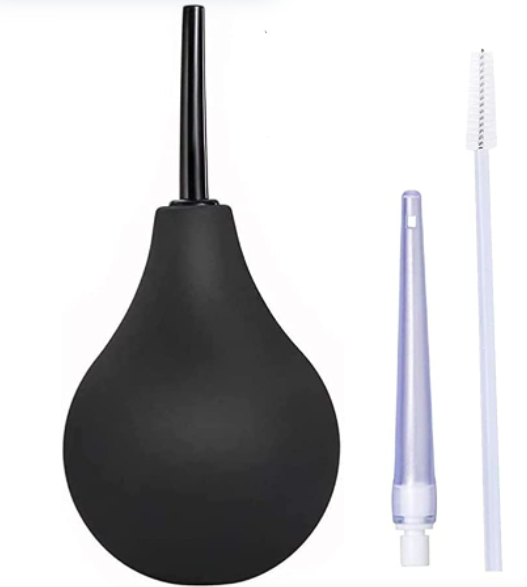 Simple and friendly Design: it provides a perfect non-slip grasp, with leak-proof designthe most comfy and smooth usage experience. It is perfect for men and women perform the procedure at home by themselves. Works for maximum anal cleanliness.
EASY TO USE: The bulb has a capacity of 7.6 oz and the nozzle length is approximately 3.3 inch. Our product is perfect for men and women for an easy and quick cleansing. To fill the bulb, all you need to do is to fill something (like a bowl) with the enema liquid, squeeze the bulb, then submerge it in the water, and release so the bulb sucks the water into the bulb.
GOOD Material: This enema bulb is made of soft, smooth and durable premium silicon for the most comfy and smooth usage experience. Made of BPA and Phthalates free material7 Ounce enema bulb without Lube is made of premium medical green reusable material which is Non-toxic and odorless. Perfect douche for men/women.
Comfortable Design: The medical douche kit comes with 3 Nozzles, can be applied to most lubricants for anal and vaginal cleansing.fecal impaction and cleanse the bowel, make your stomach keep clean and health.
Cleaning instructions: Separate applicator from bulb. Wash both parts thoroughly in the water before initial use and after each subsequent use. Rinse thoroughly. Dry out, make sure all parts are dry before storing.
Easy to Clean: Separate the nozzle from douche and rinse enema nozzle with warm water or soap, dry enema kits with a clean cloth.