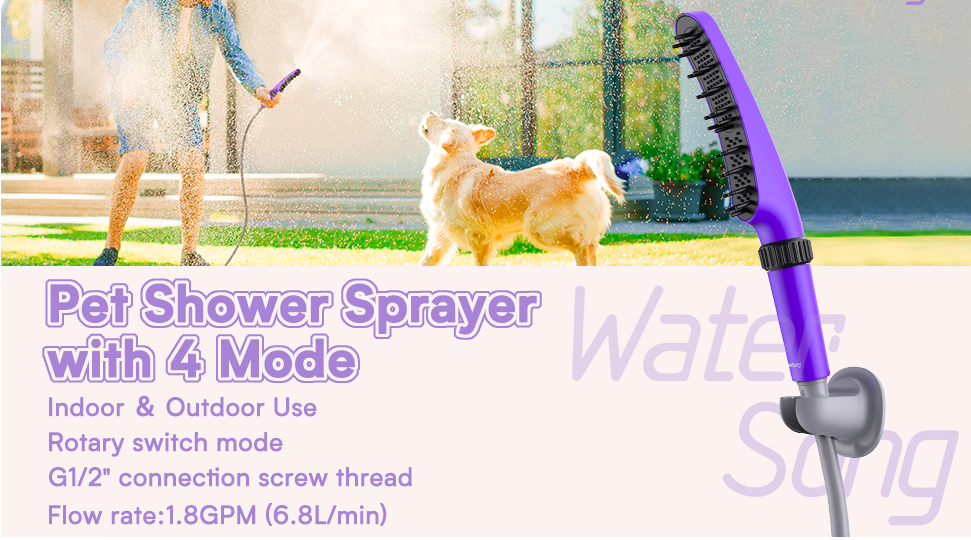 Cat Brushes for Indoor Cats: Designed by cats' lifestyle, make them feel comfortable by rubbing. The rotating massager produces massage and grooming, helps remove and collect loose hair for your cats, gives you a cleaner and more enjoyable living environment.professional grade dog shower unique wand shape provides full coverage to wash dogs of all sizes and types, plus convenient one-handed operation make bath time faster and easier for you and your dog.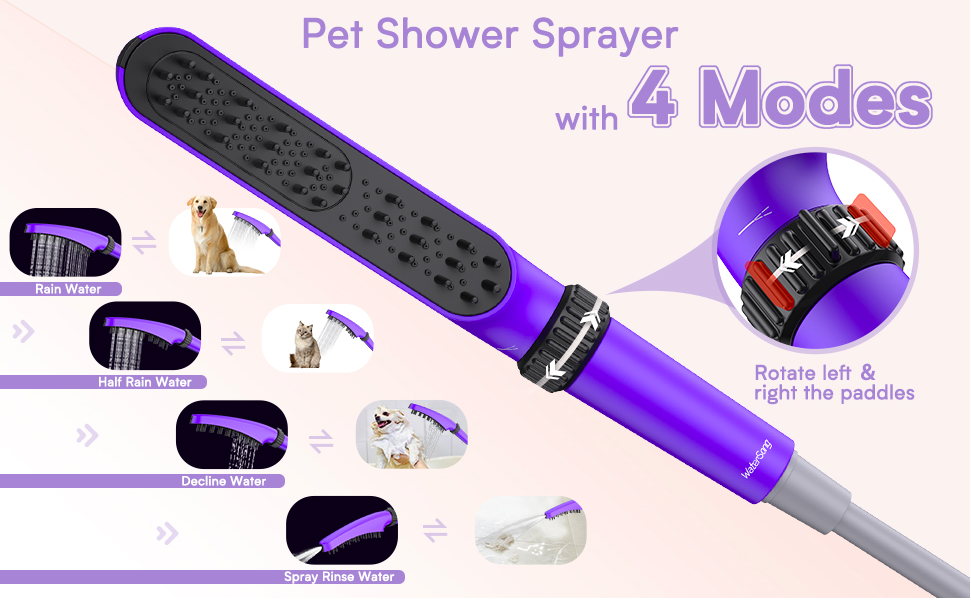 WATERCOMB & NARROW SPRAYS: Contoured water combing spray provides maximum coverage and the power you need for shampoo removal, penetration of thick fur and double coats, and effective rinsing; targeted narrow spray - provides gentle cleaning and stress-free washing of sensitive areas.Once the cat groomer turns on, it will automatically shut down after 5 mins rotating, restart after 1.5h.Motion-activated under the standby mode.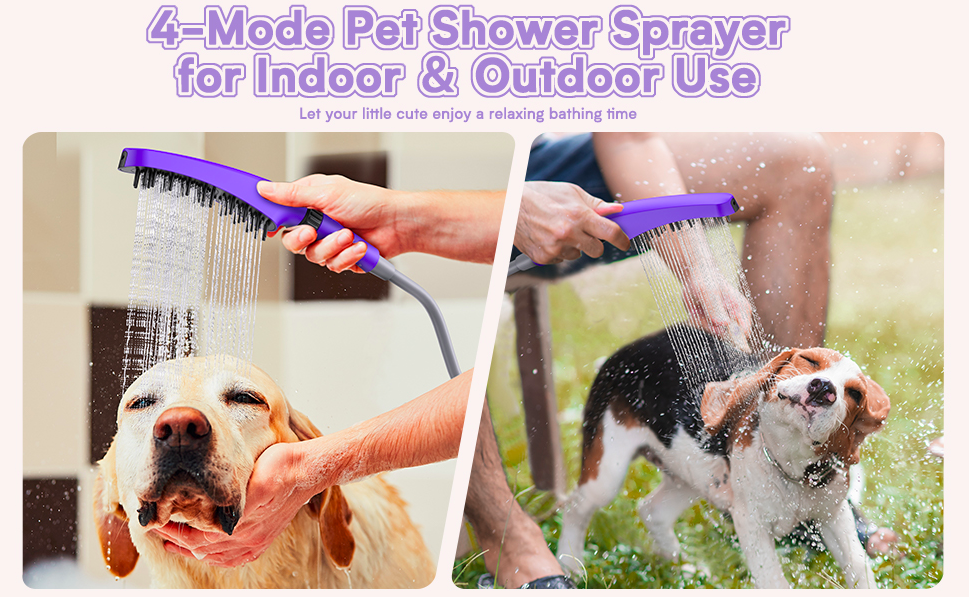 Normal, slow Mode Adjustable: Two speeds just need one button to switch for this grooming brush. Rotate counter-clockwise, providing comfortable massage experience for pets. Fun interaction even you're not home.Add catnip for better effect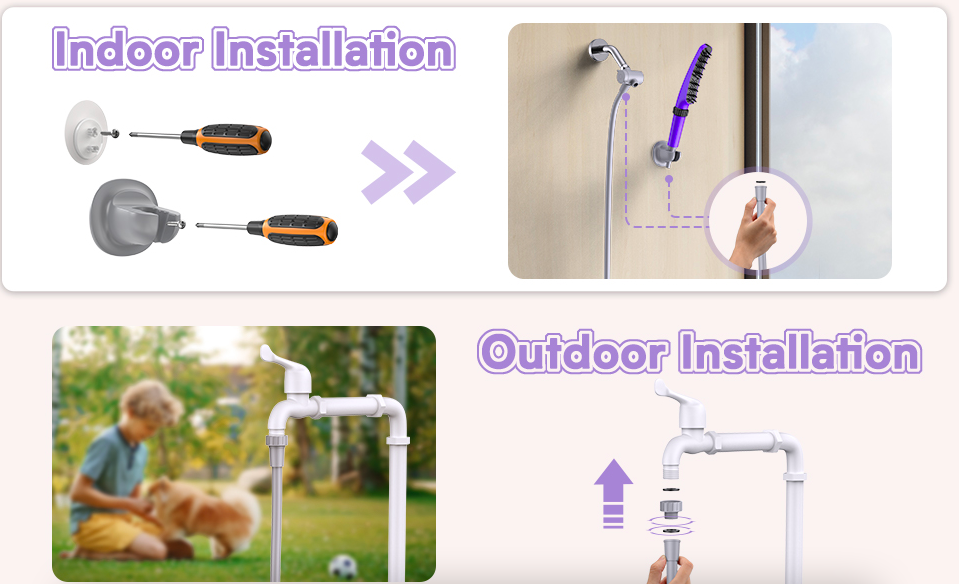 COMPLETE BATHING STATION: 8-Foot Flexible Hose, Outdoor Hose Adapter, Suction Cup Hook, and Indoor Shower Diverter for a superior clean at home. Flow Rate GPM is 2.5
Hands-free, easy to install. Using tips: Hold this massager to brush their face or body for the first time, teach them to use it. Use the suction cups temporarily to test your cat's interest, once your cat gets familiar with and loves it, screw it to the wall for a better fixation effect.