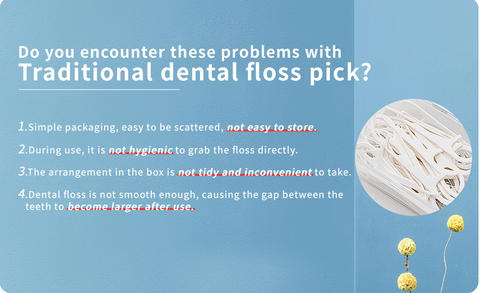 【Automated Floss Picks Dispenser,Perfect To Keep Clean and Organized】With the innovative design,When you Press the Dental Floss Picks Dispenser Bottom button,the flossers will automatic pop-up.Unique dental floss can effectively clean up food residues, the handle is non-slip design, the tail is used for toothpicks, deep cleaning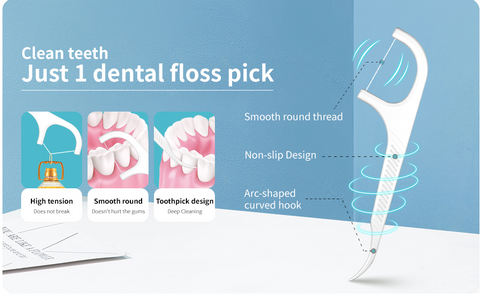 The exquisite dispenser can hold up to 88 dental floss ,When using it pull out the protective bolt and press it to automatically pop out the dental floss.
【Perfect Floss On The Go】Come with 2 travel floss case.It can hold 10 pcs.Dental Floss is superior quality floss It has no taste, will not be fluffy, torn, broken or stretched.The unique design makes you feel healthier and refreshed. The unique dispenser is equipped with a dental floss stick, so that when you are at home or on the road, there is no reason to refuse.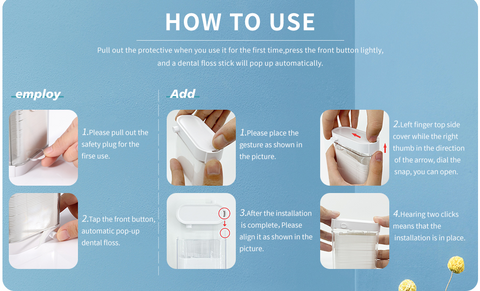 【Easy to Refill】After the dental floss picks are used up, you can use our LIAMOSS refill bag and open the bottom cover to refill
【Natural Durable Flossers】The floss is round thread so it won't hurt your gums and won't get stuck in your teeth.Ultra-fine silky comfortable dental floss can glide smoothly between tight teeth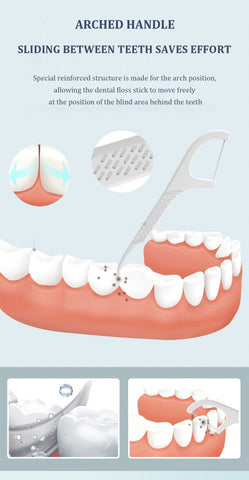 The package includes :1 dental floss pick storage box,2 refill bags,2 cute travel floss cases.Total 308 count.Not compatiable with other brands of dental floss and storage boxes