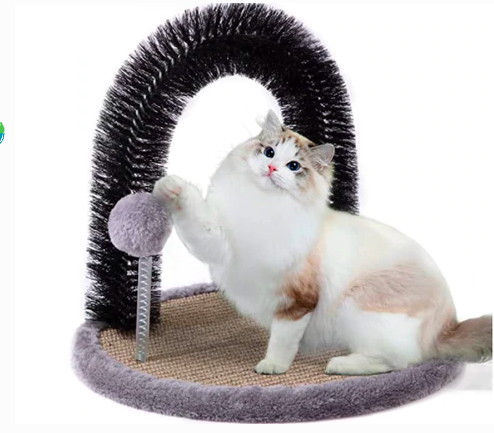 2022 Newly upgrade with 2.0 soft & larger brush, good for full-grown cats.Allow your cat to comfortably groom fur while rubbing the brush and make your home hair-free. Unlike other products on the market, our cat scratchers come with an updated long, soft brush that is perfect for cats of all sizes. Lovely cat ball and the highest density sisal for more sturdiness.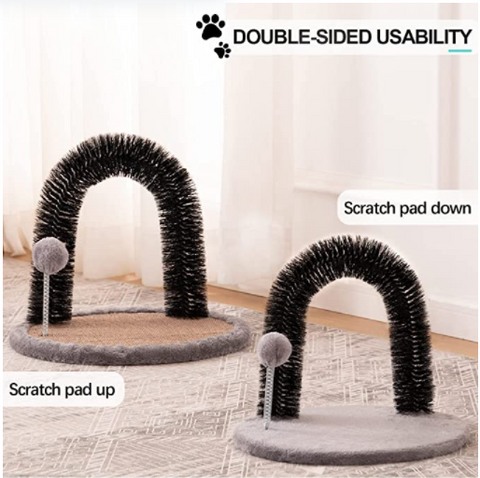 CAT TOY BALL AND GROOM ARCH KEEP CATS ENTERTAINED - The fuzzy ball and groom arch of the scratching pad keep feline friends entertained and busy for hours while giving them an easy way to groom themselves at any time. Minimize nail files and loose hair with this grooming station.Just simply insert the brush to the bottom and finish with the unique secure lock, it will not be pulled out easily and avoid shaking & tipping.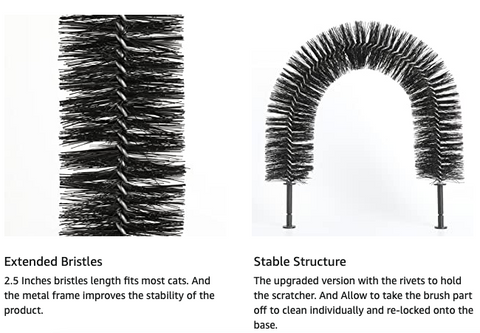 DURABLE, LONG-LASTING SISAL MATERIAL - Our cat scratching pads are made of natural, durable sisal material that will last a long time.Back of the cat scratching board has a soft plush finish, you don't need to worry about scratches or sharp parts. The 3.0 updated design will provide your cat with extra comfort while providing the durability you want.cat will enjoyably lie, stretch, and scratch on the pad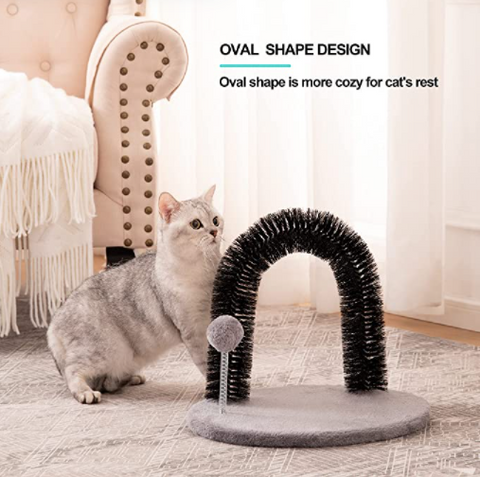 Additional artificial interactive mouse toy with catnip & rattle inside lets your kittens have more time to entertain on the self groomer. A protective casing is provided to protect cat`s paw from injury by the spring.Sturdy and weighty(2lbs) base-thickness up to 0.59", keeps the cat rubbing post stably sitting on the ground and will not turn over.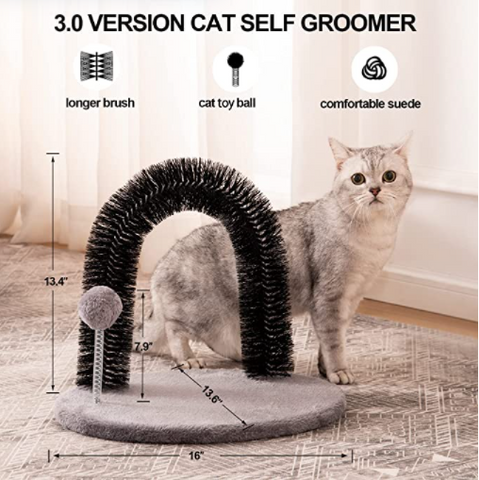 EASY ASSEMBLY IN SECONDS - Assemble the scratchpad, groom stand and cat ball for your cat in seconds. The easy-to-follow instructions are easy to follow and don't require you to use any special tools or products to set it up. Insert the arched rods and the play ball into the holes and secure them, then place the cat scratchers on the floor or any other surface for your cat to get started.