【Safety & Durability】 Unlike old type of car seat mirrors, much easier to see your child than the headrest mirrors. baby car mirror can be placed on the center console of the car. No need to turn around or look up to see all the delicate movements of your little one clearly. It makes you easier to keep a constant eye on your kids without taking your eyes off the road.Infrared night vision turn on automatically at dark.There is no need to look back when driving, and your baby's every move can be seen to ensure driving safety. The system suitable for car, SUV, Minivan and so on.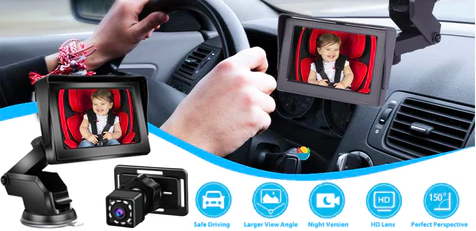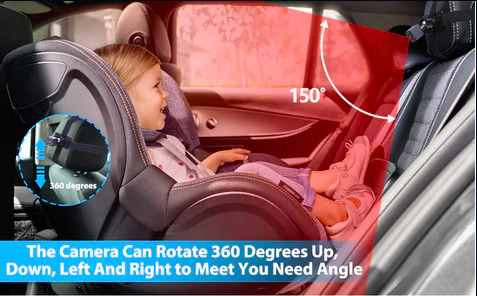 【Stable & Adjustable Screen Bracket 】 The sucker bracket can not only be glued on the center console, but also be glued on the windshield, and the upgraded air outlet bracket can be placed on the air outlet, three kinds of placement, the angle and length of the bracket can be adjusted according to your driving habits. All new Parents should have this baby essentials - back seat babies car camera monitor.No tools are needed, the camera can be easily adjusted, just by tying it to the headrest, then install the monitor on dash or windshield, connect the wire, just plug in the cigarette lighter and turn it on. The display turn on automatically and switch to the baby's back seat.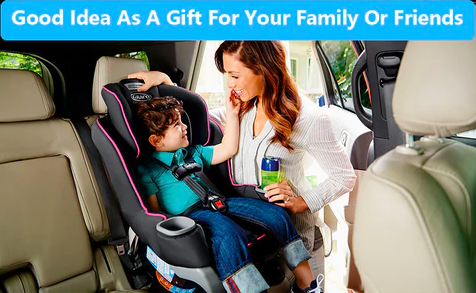 CAMERA 170 degree VIEWING ANGLE?CooMees camera with 170 degree viewing angle in the rear seat can adjust up and down angles according to your car model and the size of the safety seat, so as to obtain the best angle for camera shooting.

【Camera Angle can Rotate 360 Degrees】 High quality camera base, which can rotate 360 degrees. No matter where the child sits in the car, you can see your child accurately through the adjustment of the camera angle. It has pretty good peripheral coverage,it even can cover both kids if you angled it the right way.

【Easy to Install】 No tools required.The cameral of the rearview baby car mirror easily straps to your moveable headrest, plug the power cord to the 12V cigarette lighter, install the stable sucker bracket, then the baby car mirror will automatically turn on and switch to the baby back seat. 12V cigarette lighter fits most cars, trucks, vans SUVs, and so on.