FULL SPECTRUM ENERGY-SAVING LED GROW LIGHTS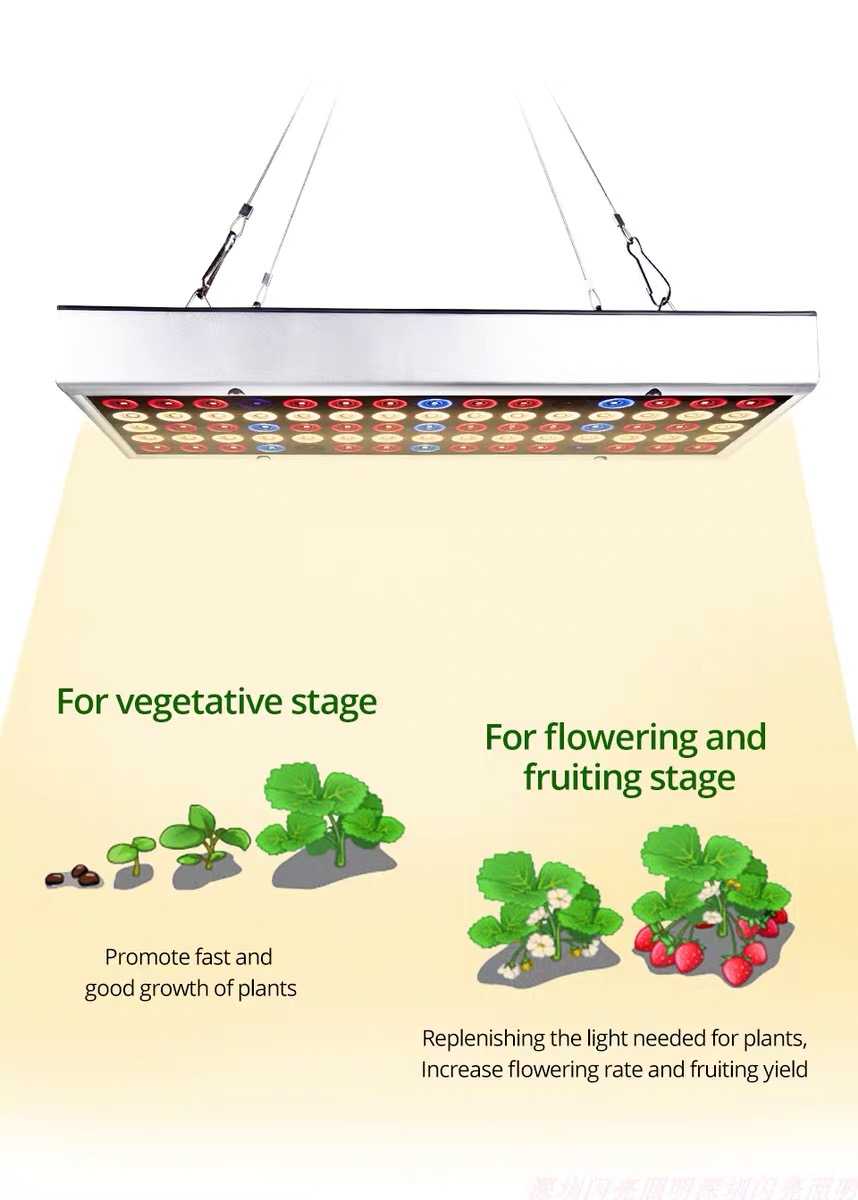 The growth of plants requires an environment of red and blue wavelengths, led grow lights has professional spectrum with special red wavelength for full cycle grows, 304pcs LEDs have high brightness better light spread and full canopy coverage, make the light more concentrated, make the illumination more uniform, boosts yields, with bigger buds more yield per plant.It's 15% larger than the old brand products, providing superior lighting uniform canopy penetration, significantly increasing the number of plantings and improving the yields.
SIMPLE DESIGN AND HIGH ENERGY EFFICIENCY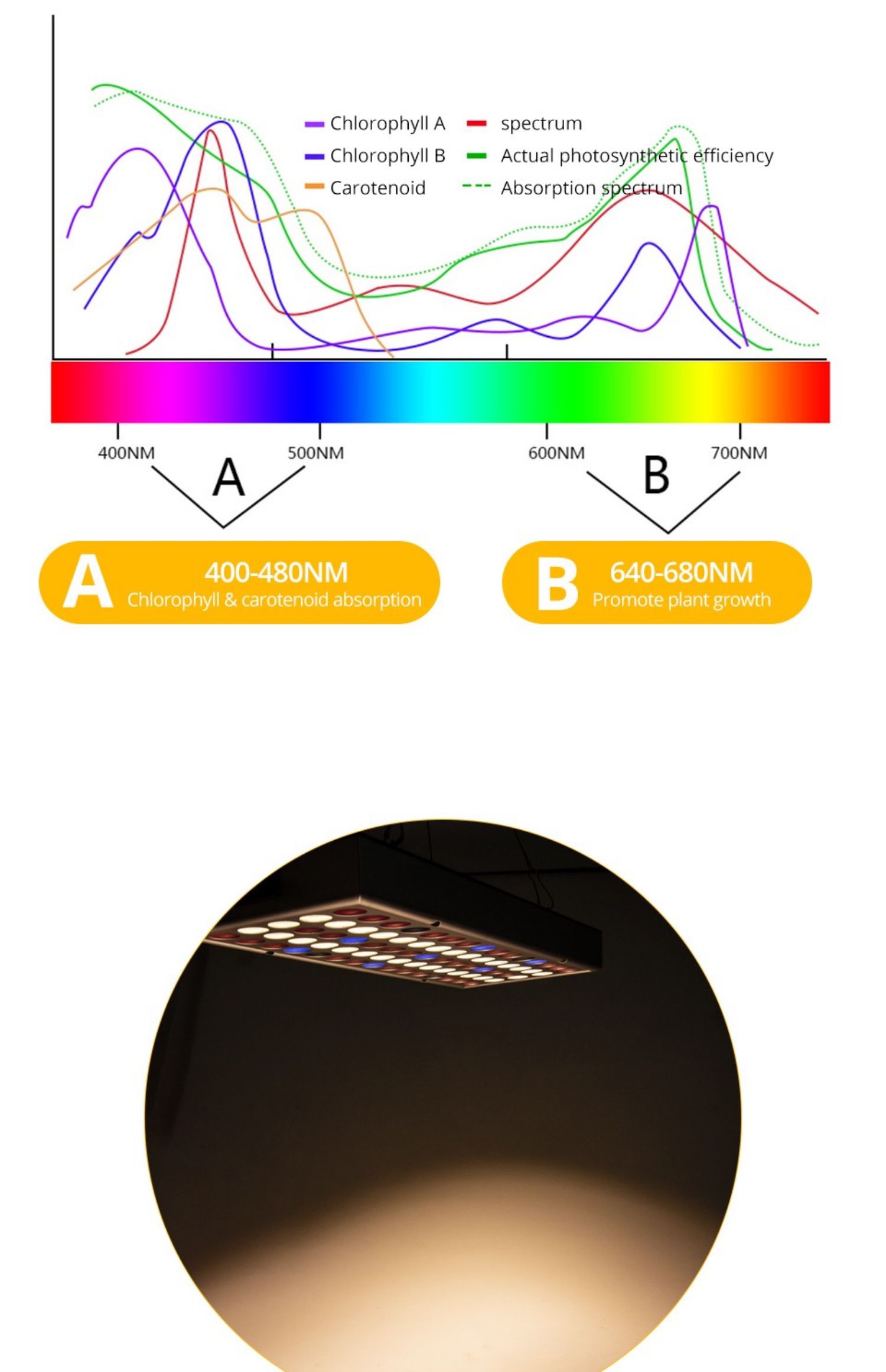 Easy to install, just plug and play, you can easily raise or lower the lights accordingly to plant level for optimal growth. Dimmer knob design meets the needs of indoor plants at different stages of growth, you can dim the lights down if needed.provide high PAR, light efficiency, and light penetration, where it speeds up flowering time and boost yields, perfect for all stages of plants growing. It can effectively increasing and scientifically control the lighting needed for plant growth.
UPGRADED ALUMINUM COOLING PLANT GROW LIGHTS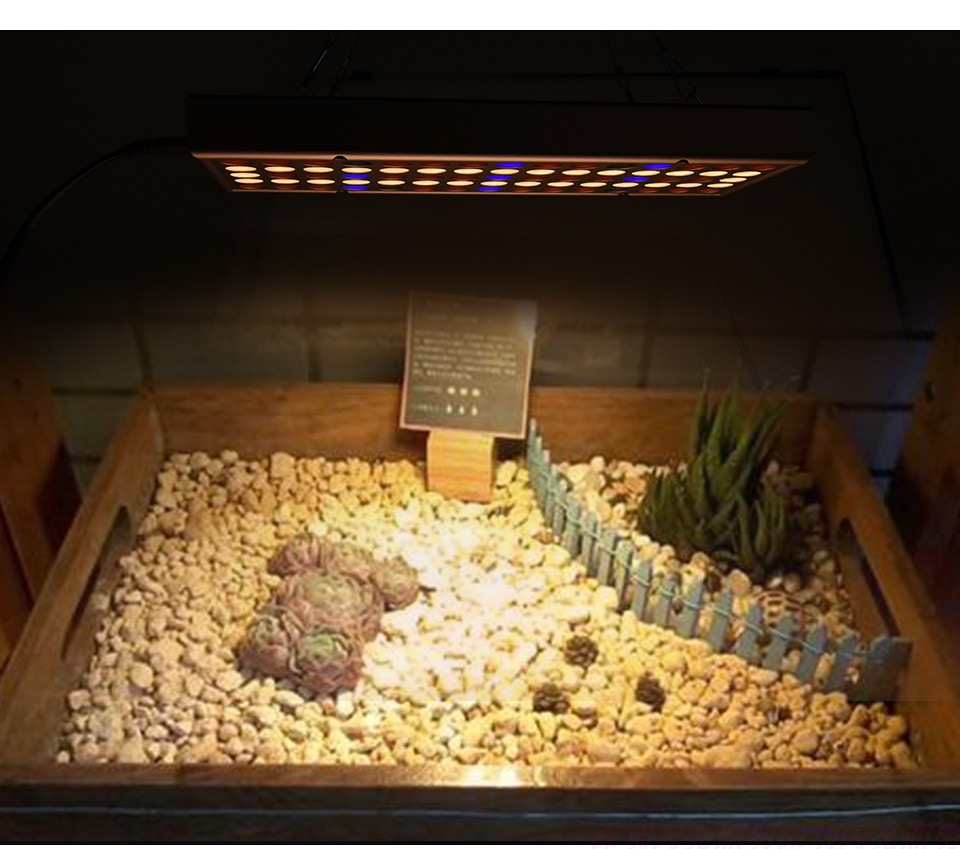 The grow light board with die-casting aluminum alloy, which dissipates heat quickly and less heat higher performance effectively extend the life of LED light, it have 50,000 hours long lifespan, mostly reduce your electricity bills.longer lifespan to speed up plant's growth processes and boost yields while saving 50% on your energy bill compared with HID/MH/HPS lamps.
WATERPROOF FANLESS NO NOISE LED GROWING LIGHTS

It is fully covered with a waterproof and dustproof layer on the LED surface. Fanless design with a high thermal conductivity aluminium plate for heat dissipation. No installation is required, plug and play., the waterproof epoxy cover all LEDs instead of using glass, waterproof and dustproof, no need to worry while watering plants or cultivate in humid space. Plant Growing lamp with 4 bars, fanless no noise design, give you a quiet environment and enjoyful cultivation in grow tents.
SIZE:
250MM*250MM*30MM
51RED+63WARM WHITE+24BLUE+3UV+3IR
85V-265V