The Best Smart Thermostat for 2022 summer
Jul 17,2022 | YESUN

A smart thermostat allows you to create your schedule and it will learn it. It can automatically turn down the temperature when nobody is home, use less energy, and balance the heating to make you more comfortable. The YESUNE smart thermostat is the best smart thermostat available because its simple design and lack of unnecessary steps make it the easiest to use, which reduces the chance you'll forget something while over-complicating tasks or adding too many options during installation.
What you need to know?
If you have a smart thermostat, double-check the compatibility of your HVAC system first.
What are remote sensors?
To ensure your home is heated to the perfect temperature and cooled at the ideal time, install a thermostat that can work with tiny remote sensors.With a smartphone app, you can set up your smart thermostat. You can also use Amazon Alexa, Apple HomeKit, or Google Assistant to control it.
Geolocation:To maximize energy efficiency, enable geolocation on your thermostat. When you are not home, it turns off the HVAC and when you return back home, it wakes up again.
How a smart thermostat works?
With a smart thermostat, homeowners can save a lot of money on their utility bills and it's a convenient way to control one's home's climate. Studies have shown that many people with smart thermostats can save up to 30% annually in heating and cooling bills compared with those using non-programmable thermostats.Smart thermostats can help cut down on the growth of car pollution. With 1.2 million fewer vehicles on the road, smart thermostats have an effect equal to or greater than any other energy efficiency measure .For example, most smart thermostats can connect with installed smart devices in homes to provide voice control or automated optimization for a home's heating and cooling.For example, if you lock your front door, the thermostat can automatically lower the house temperature. Home ecosystems are growing, like with a garage sensor that warms up your house when you arrive home.If your HVAC system is older, you may not have a "C" wire to power a smart thermostat. If this is the case, Nest is the best option for you as it does not require one for installation.
How we picked and tested smart thermostats?
A significant portion of "smart" thermostats are only Wi-Fi enabled. This means that you get remote control over your home from a voice or an app, but nothing specifically groundbreaking. Since we only considered models that also feature other features, such as geofencing or sensors, we eliminated any smart thermostat that did not match these criteria. For those models, our opinion is based on their five best qualities:With artificial intelligence, your home can adjust to you. You can make presets and it'll adjust itself depending on your preferences, geolocation and what sensors are picking up (e.g. motion).Use smart thermostats to reduce your energy and heating bills. The Energy Star program is a great way to get free money in some cases.Be easy to use both, when you are directly interacting with the thermostat and when you are accessing it remotely through apps (e.g. HomeKit), voice controls, or smart-home integrations.Integrate your home automation with a smart home system like GOOGLE in order to save energy and automate your living space.Work with voice assistants such as Apple's, Amazon's, and Google Assistant.$80 to $250 is the range of a smart thermostat. Basic models only offer remote control, but are more affordable and basic. Better models come with more features which can control a variety of HVAC systems and offer a high quality.We didn't include HVAC systems that have a limited compatibility or are sold exclusively through dealers. They will not work for most people.
The installation process was made easy by the color-coded wiring in each thermostat. The installers needed very few tools to mount and wire each thermostat, and the installation took an average of 10 minutes.
There are two heating stages in the house and we focused on how well the system can be controlled by a thermostat, whether it can integrate with other technology, and if the thermostat saves money and energy. For testing of the Amazon Smart Thermostat, we only tested it with heat in a three-story brick rowhouse.
Security, privacy, and smart thermostats:YESUNE 2022 smart thermostats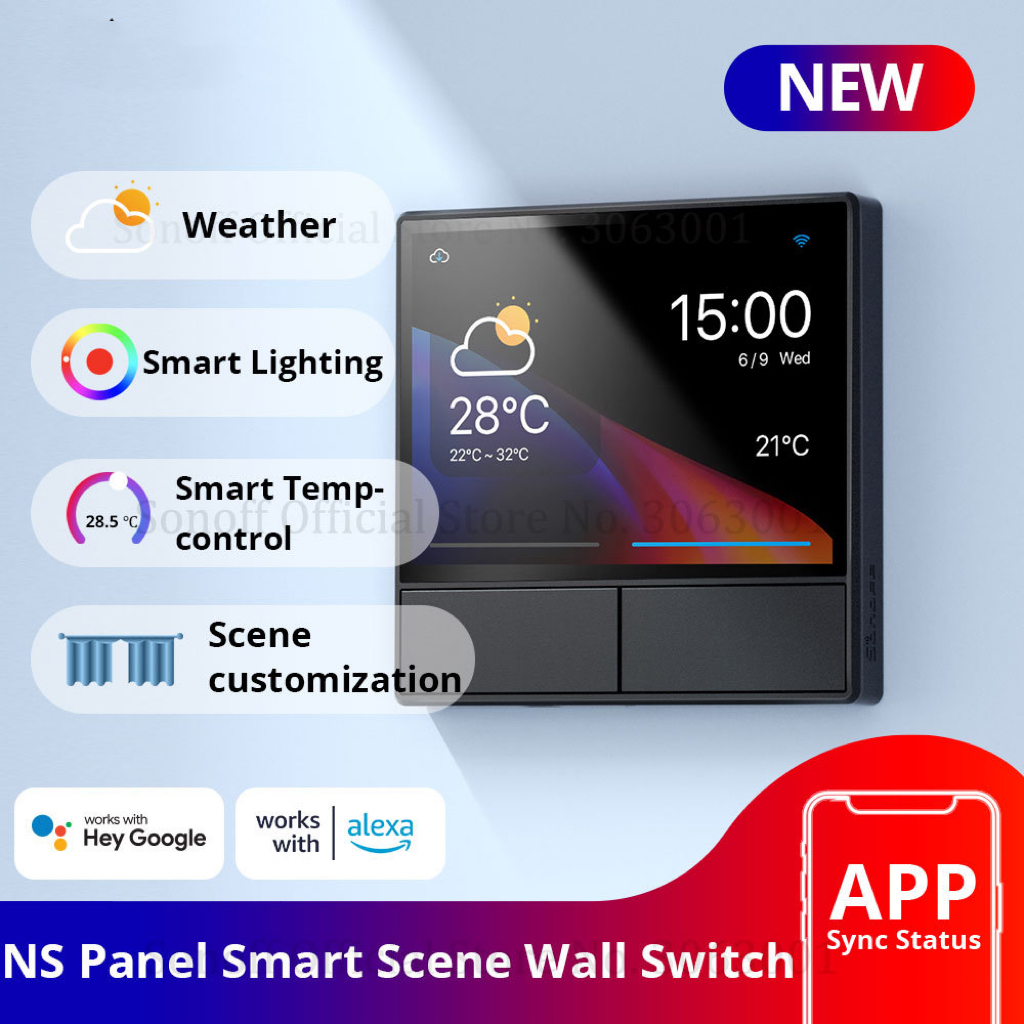 Save up to 26%* per year on heating and cooling costs. ENERGY STAR certified. Automatically adjusts the temperature when you're away to never heat or cool an empty home. *Compared to a hold of 72°F.Help save energy, track your heating and cooling and send personalized tips on reducing energy use.Keep saving all year long.
CONTROL FROM ANYWHERE by using the app or compatible smart home partners including AMAZON ALEXA, GOOGLE ASSISTANT, MICROSOFT CORTANA, and more. Flexible programming options are also available.Smart Thermostat Enhanced preheats or precools your home before you arrive, so it's the perfect temperature the moment you walk in.
Use your smart home platform and the ecobee app to control your thermostat from anywhere with your smartphone, tablet, or Apple Watch.
Smart Thermostat Enhanced is made with quality materials and designed to last on your wall for over a decade.
See indoor and outdoor temperature and humidity information right on the home screen, plus daily weather forecast available on the smart thermostat.
Comment
Back to YESUN.