The best smart plugs for 2022 summer
Jul 22,2022 | YESUN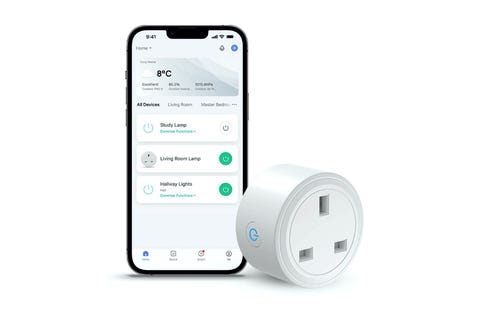 For those who want to enter the world of smart home technologies but don't want to invest in any physical devices, a smart plug is the perfect way to add a little bit of automation to your ordinary devices.Surprisingly, a smart plug has many uses. With various types available, they can extend your Wi-Fi with a range extender or power an electronic device entirely — giving you remote home control when necessary.
After reviewing hundreds of options, the 3 best-rated options were:
To cover the vast landscape of the smart home, we've compiled the best smart plugs and power outlets that we've tested. With a list of considerations to take into account when automating your home, you'll be able to make an educated decision on how you want to update your technological needs.
What is a Smart Plug?
Smart plugs are outlets with plug-in features accessed with a smart phone application. A smart plug can be updated or turned on/off by pressing "smart buttons" in the app. You're not losing any space on the wall or outlet by installing a plug, but you can use one specifically for smart devices that save energy and automate simple routines such as vacuum cleanings.The first consideration when choosing a smart plug is where it will be plugged. Make sure you are mindful of the location restrictions for the plug's outlet, in case it stands alone or plugs into a power strip. Some outlets are located on the side of the outlets, making access easy for those with a messy power strip and vice versa.
What can i do with a smart plug?
Once you know a plug will fit in your home, think about what it can do. All plugs let you control power from your phone — if your lamp is plugged in, for example, you can turn it on or off no matter where you are. And most plugs also feature a scheduling option ; for instance, if you want to start up your connected coffee machine at the same time every weekday morning, it's possible with any of the plugs listed.
Scenes let you program several devices (such as temperature, humidity, and sunrise or sunset) to interact with each other. Some scenes are preset and others can be programmed. Scenes vary depending on the type of plug.
If you're interested in power monitoring, be sure to purchase a product that allows you to see the breakdown of your data. The processing of this data is not uniform for all devices so ensure it has a feature that suits your needs.
Most plugs are easy to install and you can find many reviews to tell you which plug creates the best app. Though, most of these logs are difficult to install and have mediocre apps.
Which Is The Best Smart Plug To Buy?
Ultimately, the best smart plug for you is the one that is compatible with products you already have. To do this, make sure that your plug supports any smart speakers and smart displays that you use. For example, if you like Siri or enjoy using your iPhone as much as possible, get a plug that also supports Apple's HomeKit protocol. Similarly, if you currently use Amazon Alexa or Google Assistant on a regular basis, make sure that the plug you buy also supports these voice assistants.
This chart will help you determine which plug on the list provides the features that are right for you.
Suppose you can't pick out smart light bulbs, or don't want to pay a lot for new connected kitchen appliances. Consider using one of the installed products at home with a "smart plug." You can use it to automate just about anything in your household- whether you're dabbling with the smart home industry, or are experienced with weaving your own IFTTT applets.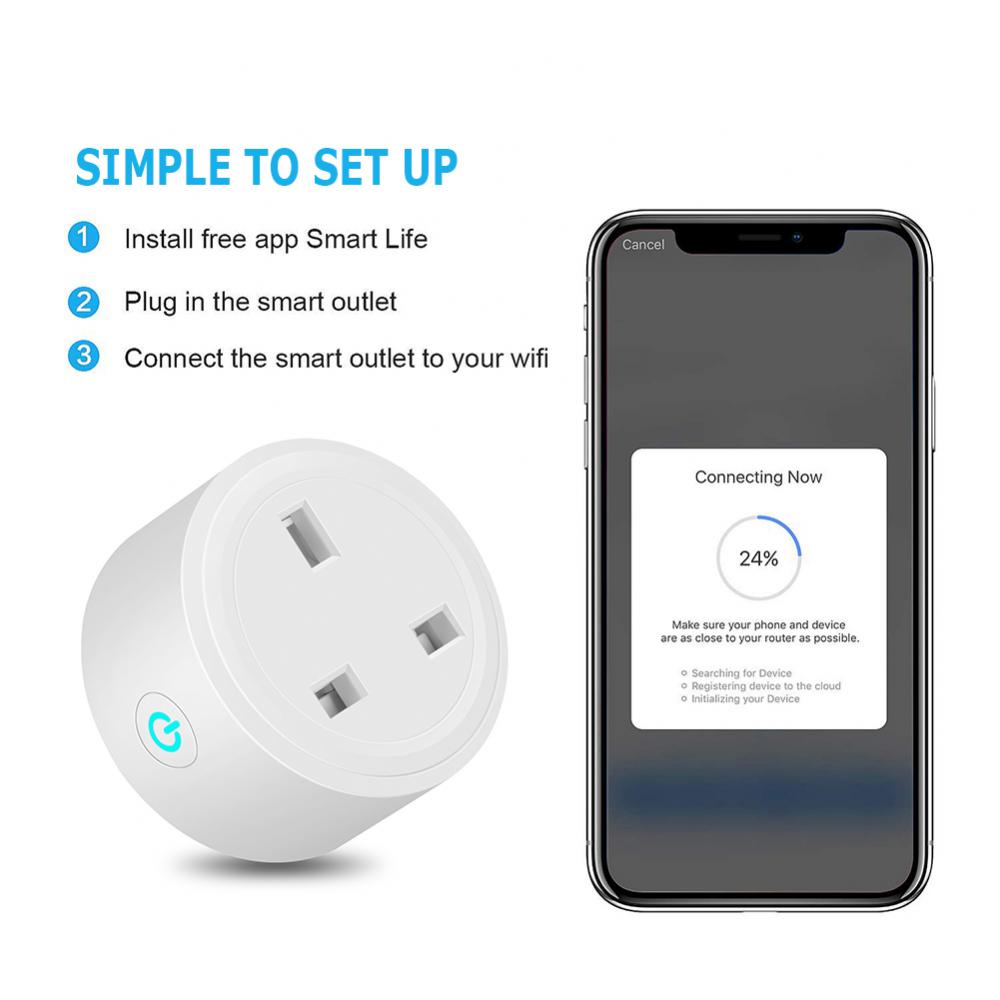 Voice control: smart plugs that work with Alexa and Google Home Assistant. Enjoy the hands free convenience of controlling any home electronic appliances with your voice via Amazon Alexa or Google Assistant.Smart plug works with Alexa to add voice control to any outlet.
Smart Outlet Control from anywhere: only say to them if you need turn on/off electricals.Turn electronics on and off your smart home devices from anywhere with your smartphone using the case app, whether you are at home, in the office or on vacation.
Energy saving and safe:Struggle-free, tinker-free, stress-free. The smart plug has a convenient timer function that automatically and intelligently turns on/off your home appliances,also can protect the devices safely and prevent your appliances from overcharging and overheating, and reducing energy use .
Scheduling: Use timer or countdown schedules to set your wifi smart plug to automatically turn on and off any home electronic appliances such as lamps, fan, humidifier, Christmas lights etc.
Schedule & Device Sharing:30 group timing, never come home to a dark house, also share the device to your family, it is no worried when you go out or if the phone not stand by.
Comment
Back to YESUN.