THE BEST SELFSTIRRING MUGS FOR 2022
May 07,2022 | YESUN

Self-stirring mugs come in a variety of different features such as size and durability. Shopping for a self-stirring mug also involves factors such as the stir mechanism within the mug and what it can hold, i.e., beverages like coffee or tea.
If you plan to take your self-stirring mug with you, then it might be too large to fit in the cup holders in most cars.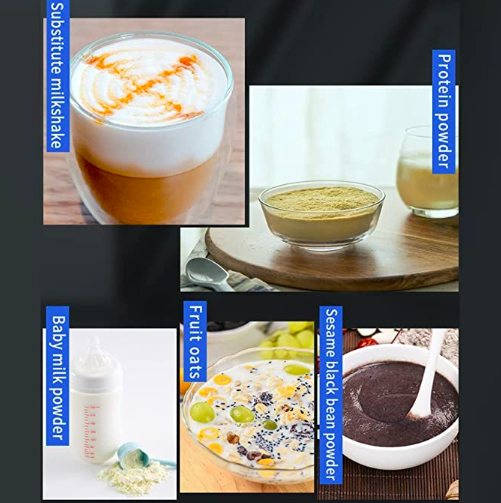 Size
Self-stirring mugs can be of varying sizes, so it all comes down to how much you want to drink. Larger mugs can hold more beverages but are harder to transport, so keep that in mind when making a purchase.
What is build quality?
The stirring mechanism on some self-stirring mugs can break easily. Some mugs are made of a lower percentage of stainless steel, so it is important that you read through the comments section to find any problems with durability.
How Insulation Wardrobes Work
Look for a self-stirring mug that is well insulated to keep your drinks hot or cold for the longest amount of time.
Power
Most self-stirring mugs are powered one of two ways: disposable batteries or rechargeable batteries.
You may need to add batteries if they are not included with the mug.
With rechargeable batteries, you won't need to always buy new batteries. If your mug uses rechargeable batteries, make sure it comes with a charging cord.
WHAT ARE THE FEATURES OF THIS BLOG?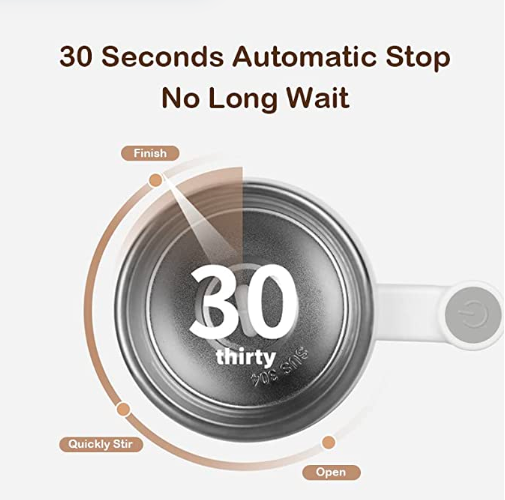 Tips for designing with Sketch
Self stirring mugs have a variety of different color/theme designs, from the obvious ("Self Stirring Mug") to a wide range of themes and colors. Some sellers and manufactures offer a choice of color options, and some mugs are transparent, so you can view the stirring as it happens.
Mugs are usually made of food-grade plastic and stainless steel. With more metal, mugs are more durable, and with less plastic, the mug is less likely to break.
A self-stirring mug is a perfect gift for those who can't live without coffee or tea.
Read reviews about this blog to see if you would like it or not
yesune Self Stirring Mug, Auto Magnetic Coffee Cup with 3 Speed Mixing Function, Stirring Mug with Wireless Shaftless Mixing Strong Power for coffee, Chocolate, Mocha,fitness protein powder
Wireless Shaftless Stirring: This automatic magnetic stirring coffee mug adopt shaftless magnetic stir and 7.4w rated power, with a 400 mAh battery. High capacity batteries charge the electricity once can ensure use a long time. You don't need to charge while operating. When you want to make coffee, you only need to press the switch to quickly get a delicious coffee.
Easy to Use: The Coffee Cup has 3 Speed Mixing Function, 30s stirring, 60s magnetization and 30m(stirring for 10 minutes in cycle), simply press the switch button, choose the time you want, the bottom propeller will spin to mix the solute and solvent particles into a cute foam.If you don't need agitation, the coffee cups can be used as regular drinking cups.
MULTIPLE USAGES: You can use this auto magnetic mug to stir coffee powder, hot cocoa, protein powder, chocolate, mocha. When you mix it with the spoon, the powder may be not completely fused, and need to clean the spoon. This self-stirring mug can fully mix water and powder which is very convenient and easy to clean.
What are the components of Self-stirring mugs?
Mechanism: Stirring mechanisms can be either an impeller (operations on the same principle as a propeller) or a paddle. Stirring mechanisms are operated by button, usually in the handle, and activate upon push. Some stirring mechanisms include magnets for easy removal.
Self-stirring mugs usually have a lid that locks in liquids. This helps to keep your drink fresh for longer periods of time. The lid also helps to lock in heat from the drink, locking in cold liquid as well. There is usually a locking hole for drinking from the mug or inserting a straw through the lid.
The handle is responsible for stirring the mug and has a cushiony, non-slip design. The best handles provide comfort.
Similar to how self-stirring mugs cuts back on spoons, self-stirring mugs are also helpful in minimizing spills.
find out what our STAFF does
Learn about the latest products and services
Creative Mug Design Ideas
Self-stirring mugs that cost less than $12 tend to be smaller in size and battery-powered. These designs are simple and lack insulation.
In the 12-20 dollar range, mug prices vary. Most of these mugs are designed for single use, but some can be powered by USB. The mugs in this range tend to be insulated and durable for a relatively affordable price.
Expensive stirring mugs with large capacities and good insulation are available. The quality of these mugs is better, too, and they work long past the point cheaper models require you to reach for a spoon. Some of these mugs can be charged by USB plugs or take disposable batteries.
Do you know?
After one too many annoyed experiences of putting a coffee or tea away incomplete because there were no teaspoons when eating out, Russian designer Anastasia Gavrilova invented the self-stirring mug in 2011.
12 movies directed by the same person
Outside of the Box Product Reviews
TIPS
Your self-stirring mug is more mobile when it has a battery. If you don't have access to a USB port, though, using disposable batteries are an option as well.
Don't store your coffee mug in extreme temperatures. Exposing it to high heat could damage the wiring, making it unusable.
Add ice cubes to the mixed drink after you've finished it.
Make sure to clean your dish after use. The intelligent automated system may get gummed up with liquids over time and becomes more difficult to use and clean. Pour out the beverage when you're done and then do a thorough cleaning if possible. Make sure water doesn't pool around the stirring mechanism by storing your mug upside down on a drying rack.
The average warranty for self-stirring mugs is 12 months.
To prolong the life of your stirrer mug, remove the batteries when it's not in use.
How can I find answers to my questions?
Q. Are these dishes microwave safe?
Unless a mug says it's dishwasher safe, you can assume it is NOT dishwasher safe. These mugs contain motors and electrical components. Putting one in the dishwasher or even soaking it in water will probably destroy it.
Clean these mugs by first adding a bit of soap and warm water to the dishwasher. Push the button, and the stirring mechanism will start to clean itself. You can use a cloth to scrub off any stain, but be sure to fully rinse off after the mug is clean. Do not let water come into contact with the battery compartment.
Q. Is this self-stirring mug user-friendly?
Self-stirring mugs are perfect for travel because they are easy to carry around and most fit in car cup holders. Consider the size and how they work, then stock up on extra batteries or make sure you can charge it with a USB port at your destination.
Permanent fixes for self-stirring mugs
Fix if your self-stirring mug breaks.
Replace or recharge your batteries. This is the easiest fix.
Make sure that the batteries are secure.
Check for clogs in the stirring mechanism. Sometimes the stirring mechanism gets clogged and it won't turn easily. Before trying to fix it, try cleaning up around it so that you can turn it more easily with your hand.
Dry your mug. Humidity of any kind will lead to cracks in the porcelain and then a leak. If you are worried, place it in a container of rice for 24 hours to see if it drys out.
Comment
Back to YESUN.