THE BEST RETAINER CLEANER 2022
May 06,2022 | YESUN

Retainers must be soaked in whatever you use to clean them with, and when they're then used, the cleaning product inevitably ends up in your mouth.
I used to recommend using tablets for soaking retainers, but I realised that that can actually be toxic.
Allergies and other symptoms can be caused by Persulfate, which is an established allergen found in many cleaning tablets like Polident and Efferdent.
Users of cleaning solutions containing persulfate should rinse and clean teeth before placing them in their mouth. Persulfate has been known to cause reactions, so it is important to be safe when using it.
Persulfate can lead to contamination in retainers, which make them difficult to clean. The FDA also suggested consumers purchase a persulfate-free alternative for these products.
You might have heard you should soak or clean your retainer with mouthwash. That is not a good idea, mouthwash will not remove the chemical that causes gum problems and staining.
Why?
Mouthwashes contain alcohol and sodium lauryl sulphate, both of which dry out your mouth and retainers at the same time. Dryness does not just ruin your retainer; it also causes bad breath, which can lead to cavities.
How to Clean Your Retainer the Safe and Natural Way
Here are some safe ways to clean your dentures.
Now that we've started, I need to mention the techniques for cleaning different types of retainers. The good news is, no matter what type you have, the process for cleaning it is the same.
Cleaning Tips for Any Type of Retainer:
Keep your retainer moist by holding it in your mouth! Don't expose it to a dry environment because this can make it deteriorate.
The best advice is to keep your retainer so it does not fall prey to bacteria and tartar.
Fill a 1/2 liter with distilled water and some baking soda, or a few squirts of castile soap. If you're out of both of these, just water will work.
Mineral buildup is important because with tap water, deposits may seep onto your retainers. This can cause plaque to form which is called "calculus."
To get rid of bacteria, soak your retainer in white vinegar every week. Soak it in the vinegar and then rinse, and then soak it as usual in distilled water.
You should never hold your retainer over the sink while you brush. This can lead to scratches on your retainer and also allows bacteria to nest in the nooks and crannies of your teeth.
A dentist is the specialist to see if you have more buildup than normal in your orthodontics. They can use ultrasonic and special solutions to remove any buildup, without chemicals.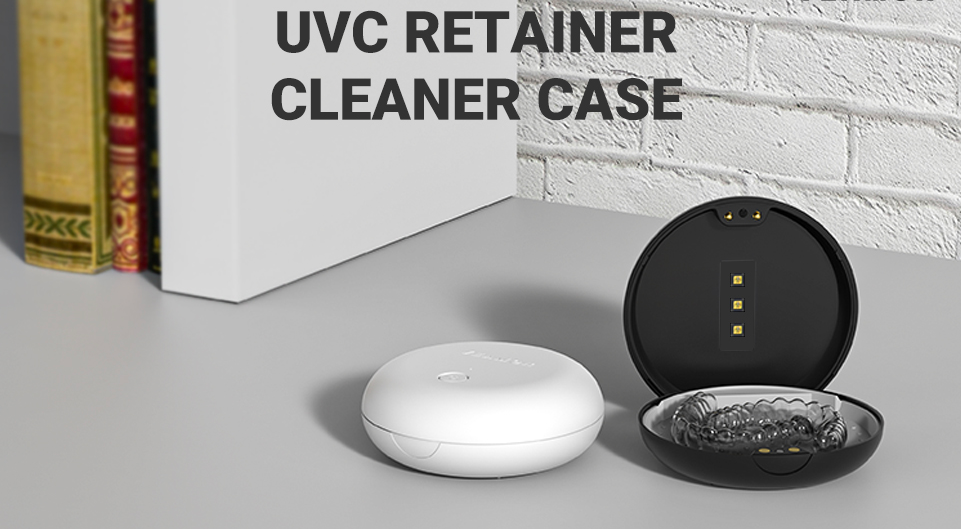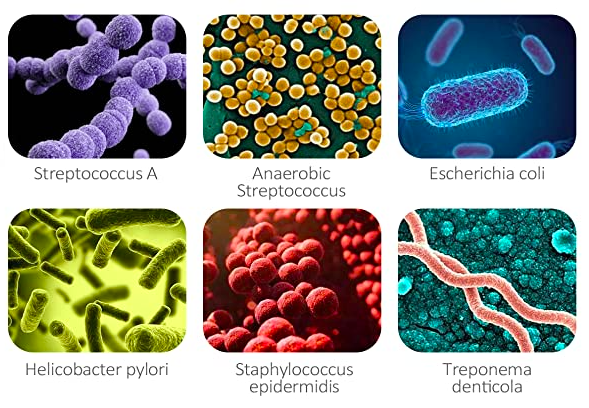 KILLS 99.9% OF BACTERIA & VIRUSES IN 59 SECONDS: UV retainer cleaner case eliminates 99.9% of microorganisms and germs by just pressing a single button, quick 59-second mode & deep 3-minutes mode available.
【Retainer Case with Vent Holes 】: Designed with 4 vent holes to help disperse odors on the retainers during the sterilization process. Easy-to-clean design prevents dust and dirt bringing bacteria to the retainer.Maintain a high level of retainer hygiene by providing a clean storage space.
【Food Grade Silicone Material】- Made from sturdy and durable material, safe retainer cleaner case. VEAMOR retainer cleaner case will work for a long time, helps maintain a high level of braces hygiene, and will protect your teeth straightener from any damage. Bonus a high quality storage bag for outdoor and travel use.
DESIGNED FOR REMOVABLE DENTAL APPLIANCES: Safe and effectively sanitizes your mouth guards, glides, dentures, retainers, teething toys, whitening trays, pacifiers, and other removable oral appliances with this cute retainer case
The Best Ingredients for Cleaning Your Retainer
When you're not wearing your retainer, place it in a solution that will keep it clean and moist. You can submerge the retainer in plain, distilled water and add certain disinfectants or other ingredients to ramp up the antibacterial properties.
How to Clean Your Oral Appliance With Baking Soda
Baking soda is safer to clean your retainer that the supermarket cleaners, and it does a better job. This is why:
Baking soda has natural antibacterial properties.
Baking soda can combat bad oral bacteria by stabilising the pH of your mouth.
Baking soda prevents the unpleasant odors that are often associated with orthodontic appliances.
The smell of your retainer might start to smell like old fruit. Use baking soda regularly to combat the odor and keep your device smelling fresh.
I keep a stainless steel parmesan cheese shaker with baking soda in my bathroom so I can easily add it to my distilled water.
How to Clean Retainers with Castile Soap
Some people miss the smell of their retainer after they've discontinued using a dangerous chemical. Fortunately, castile soap is effective and safe way to achieve that same freshness. Simply add a squirt or two of castile soap to the water you soak your retainer in.
Castile soap is made with olive oil and coconut oil, so it can clean your retainer while not exposing you or the retainer to chemicals.
Castile soap might not be the best choice because it can prevent bacteria from forming in your mouth. Be careful when using castile soap and make sure you rinse thoroughly before putting the retainer back into your mouth.
Clean your retainer at home with this one extra ingredient
The easiest way to Clean Your Retainer!
Soaking your retainer in white vinegar for 15 minutes once a week will keep it clean and disinfected. After removing the soak, rinse it, and place it in a stainless steel container with distilled water.
What You Need To Know About Cleaning Your Retainer
Denture cleaner IS THE BEST WAY TO STAY CLEAN YOUR RETAINER.
UV light can damage acrylic and result in cell oxidation. Stay away from this method, it is not a good idea.
Ultrasonic cleaners also produce high-frequency sound waves to create high-powered cleaning bubbles. Unlike the ultrasonic method, this process creates a different environment.
What is allowed on dentures and how to clean your retainer with hydrogen peroxide.
Never use hydrogen peroxide to clean your retainer. If you forget everything else, remember this: don't ever use hydrogen peroxide as a cleaner.
Hyrdogen peroxide will accelerate aging. When in contact with gum or mouth tissue, it causes free radical reactions which cause age spots.
Hydrogen peroxide is both unnecessary and that it can lead to oral cancer.
Reasons You Should Never Clean Your Retainer With These Methods
Keep your mouth clean with some dental hygiene
What does Daniel Venture recommend for a dishwasher?
When the use of extreme heat can affect whatever is being heated
Is There Alcohol In Mouthwash
Cosmetic dentistry for teeth
What are UV light sanitisers
I'm so sorry to say this, but your clothes are not as clean as you think
Have you given thought to...
Many methods to clean a retainer are damaging, but Copymatic will do the best possible job of cleaning your retainer and keep it from causing damage to your oral microbiome.
Chemicals like hydrogen peroxide and persulfate shouldn't be in a daily routine. This also includes bleach, boiling water, and toothpaste.
Keeping your retainers fresh is as easy as soaking it in distilled water. Once a week soaking it in white vinegar can be helpful.
Using synthetic chemicals may help you be healthy, and avoid future problems with your teeth.
If you wear your retainer consistently, cleanliness is important. When it comes to cleaning the retainers and aligners, there are many ways to go about this process. You can use a simple toothbrush or a water-soluble brush to brush the plaque off of your teeth. Some products on the market include RETAINER CLEANER, silicone swabs for removing small areas of plaque in between teeth, or specialized mouthwash designed specifically for retainer care such as YESUNE RETAINER CLEANER.
Comment
Back to YESUN.