The Best RC Cars for 2022
Jun 26,2022 | YESUN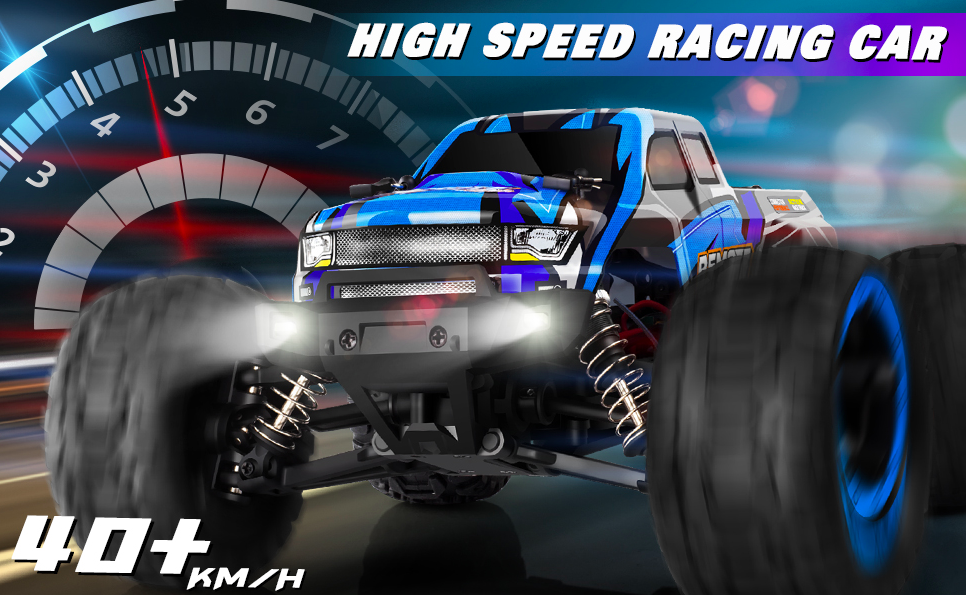 Remote control cars provide hours of fun whether you're an experienced hobbyist who wants to splurge on a higher-end model or a parent looking for an activity that will interest and distract your children.Shopping for an RC car can be daunting because there are many technical details to wade through and it may take awhile to decide on your criteria for style.In order to get ready for RC car shopping, it's important to have a good idea of your budget and safety regulations. Our recommendations are among the highest-rated cars on the market for these reasons.Updated May 17, 2022: The price of these remote control cars have been reduced. Models that are out-of-stock have also been replaced.
A Few Points to Consider
If you see the initials "RTR" in a product description, it means you can start playing with it right out of the box. This may be different for some cars that are labeled RTR even though batteries are sold separately.Toy cars are less expensive, but they aren't always as high-quality as RC cars. There are many types, such as off-road 4x4s and buggies, rock crawlers, and racing drift cars. The scale of the toy car is typically listed to indicate the correct size.The speed of the car depends on what it is built for. For example, a rock climber does not need to be particularly fast to climb boulders, but they do need a powerful motor that can perform in high torque, whereas if you get a race car, you'll want one that can at least go 35 miles per hour. Cheaper RC Drift Cars generally have a two-button remote control, and those on the higher end have replacement parts and upgrades available with 2.4GHz pistol-grip style remotes.
What We Considered When Selecting
All the remote control cars we review below have an average customer at different price points that are geared towards children for under $200, to adults for well over $500.As a child, my love of cars started with a fascination for radio-controlled cars. Now, as an adult, I've continued to pursue my interest in cars.There are many types of RC cars to choose from, whether you want RC cars for on the road or in the air. There are RC batteries that are electric and there are also gas powered RC cars.
The lives of die-hard RC car racers
Radio-controlled cars are usually used for fun with children, but adults can have a lot of fun too. The cars come in many different models, so the buyer just needs to choose what they want. There are simple cars that are cheap and easy to use, or there is high-end racing with anything in between.There are many RC cars today. RC cars can be used for entertainment or racing. One easy way to get into the hobby is by going to your local hobby shop where people who have been in the hobby for years will share their knowledge. That way, you can find which type of RC car you like best and then dive right in.
YESUNE RC Car Remote Control Car for Kids Adults,1:20 Scale 4WD Gesture Sensor Remote Control Crawler,2.4 GHz Transform RC Stunt Car with Light,RC Stunt Cars with 2 Rechargeable Batteries, Gesture Remote Control Cars Gift for Boys Girls
【On-Road & Off-Road Dual Mode】 The unique bionic spine design allows this RC crawler to switch freely between road and off-road modes. The powerful motor and four-wheel drive design provide power to the car, enabling it to overcome various difficult terrains, bringing you an excellent outdoor racing experience.Easy to control remote controller with 2.4ghz transmitter strength, that is sensitive and responsive, you can be maneuvered even from a far distance.
【Gesture Sensing Remote Control】 In addition to the ordinary remote control, this RC Drift Cars is also equipped with a gesture control watch. Move your arm or twist your wrist, you can use these gestures to control the car through this watch. The novel control mode will definitely bring you an unprecedented experience.Put the watch on your hand, change you gesture, the remote control car can sensing the change of your gesture to drives and transforms as you like.
Off Road Multi-Roller Tires: This 4WD remote control car is equipped with unique roller-traction tires; durable rock crawler 4x4 truck tackles any terrain - sand, grass, dirt, rocks and beyond.The 1:16 scale rc car can move in all directions, can do extreme 360-degree tumbling spins and double Sided Roll,four-wheel drive climbing stunt car light music electric double-sided special effects toys.
【2 Batteries for 40 Mins Running】 The RC car is packed with TWO 500mAh rechargeable batteries and a USB charger. It will extend the driving time up to 40+ mins, which depends on the operation. The battery is charged via USB, which is fast and convenient. Overcharge protection fully ensures the safety of charging.
Best Gift Ideas: 2.4G stunt gesture induction twisting off-road vehicle light music drift traverse remote control dancing side driving toy off-road car toy,creative birthday party gift for boys girls,Insane Stunts & Cool Features: The cool features and unlimited fun, giving the child a wonderful operating experience and visual effects,perfect back to school gifts for kids, halloween/christmas/children day gift or stress relief toy for you.
Comment
Back to YESUN.