The best prescription goggles for swimming 2022
Apr 29,2022 | YESUN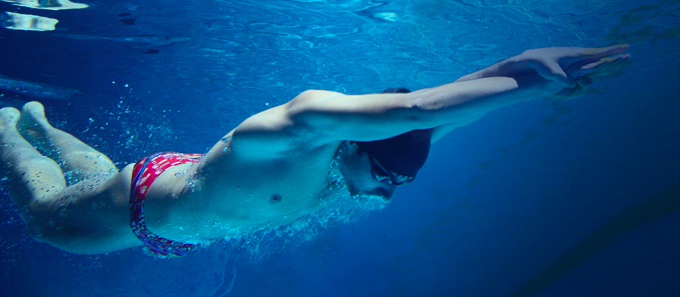 Want to swim while prescription goggles?
Here are the best prescription goggles for swimming.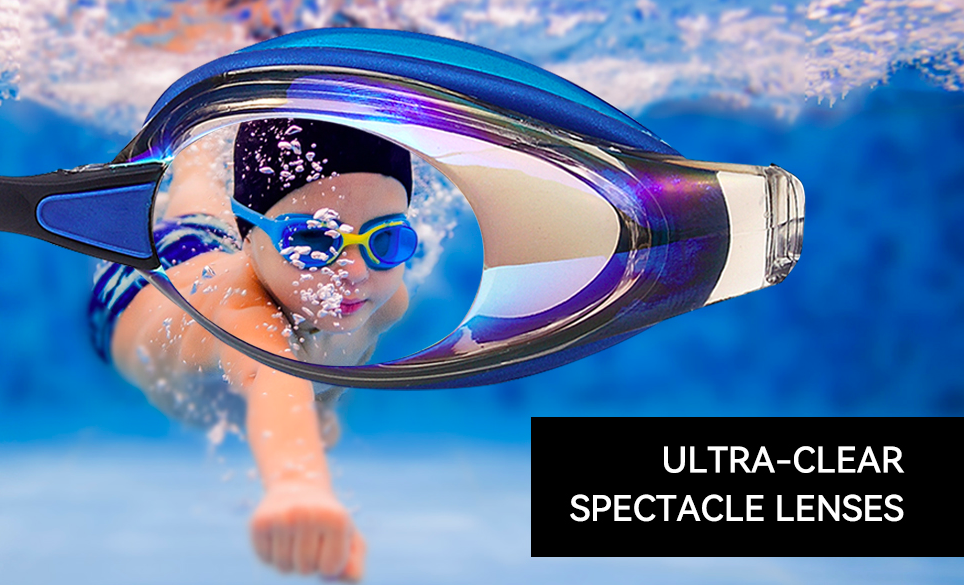 Individuals who have a prescription (or contact) for their eyes know how important it is to protect and keep them healthy.
The safety measures in the pool extend to goggles. They allow you to see properly, avoiding others as well as keeping harmful chemicals from hurting your eyes.
Regardless of the type of prescription you need, lots of goggles are out there for you to choose from.
Here is a breakdown of 2022 the best prescription swim goggles that you can use for all your swimming needs.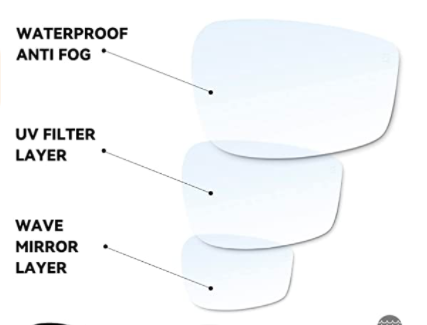 Now with Google search we can quickly find a solution when working with our glasses in the water. We thought prescription swim goggles would offer benefit, but found that they came at a cost and didn't last long enough. So, we began to develop our own solutions. We looked into different brands and decided to come up with a time-efficient model that covers all of the important factors such as reliability and comfort. With Google search, figuring out your perfect pair is only a click away.
YESUNE prescription swim goggles in varying strengths called diopters or step-diopter lenses. Negative, or nearsighted, lenses start at -2.0 and increase in increments of -2.0 to -6, while full strength lenses are started at +2 and end naturally at +5. While the negative lenses are far more common as more people are myopic (nearsighted) than hyperopic (farsighted), we also carry farsighted lens options.
Explain why contacts and traditional glasses are outdated
With their increased risk of infection, contacts should always be removed before entering any water, and as for traditional eyeglasses you still need to take extra precautions when swimming or exposed to chlorine or other irritants.
The best solution to the need for goggles is our far- and nearsighted swimming goggles. Not only will they help you see more clearly in and around the water, they will also protect your eyes from irritants, chlorine and UV Rays.
We've been listening to customer reviews, and we'll continue to use their feedback to improve our swim goggles. We want your experience in the water to be amazing so tell us how you're enjoying it!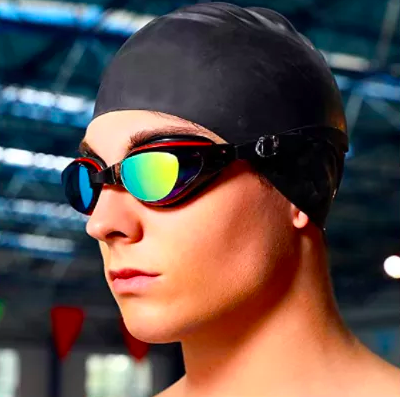 YESUNE nearsighted swim goggles is the ideal choice for shortsighted people. We provide -2.0, -2.5, -3.0, -3.5, -4.0, -4.5, -5.0, -5.5, -6.0 for your chioce, suitable for myopia swimmers, maintain clear vision in the water;Polarized Coating coating.
Using our 3D swimming goggles can help you to prevent the dirty water came into eye, so that it can let you have a good swimming experience to swim in the swimming pool.Shortsighted swimming.
Our professional design 3d radian can fit closely your eyes, provide you can swim freedom in the swimming pool prevent Pool water containing bleaching powder into your eyes cause disease of the eyes.Adjustable silicone headstrap, Soft TPU frame, offers a comfortable fit. Replaceable S,M,L nose bridges, which can be easily changed to fit men or women swimmers with different face shapes.
Wide and Clear Vision - Wide lenses with anti-fog coated lenses, offer crystal clear under and above water vision, enjoy the fun of swimming;Imported.Thermoplastic Polyurethane frame.UV Protection with Anti-fog Coating coating.
UV Protection - We Chose most handiness material to produce the goggles help you to swim more quickly.swim goggles adopts tinted mirror lenses, protect your eyes from harmful UV rays and light damage while swimming outdoors or open water swimming;
nearsighted swimming goggles is suit for outdoor swimming,triathlon,surfing,kayaking and other water related sports. And you will get 1*nearsighted swimming goggles, 1*protective case, 2*replaceable nose bridges, 2*earplugs, 1*nose clip.
Comment
Back to YESUN.