THe Best Pill crushers splitters in 2022
May 09,2022 | YESUN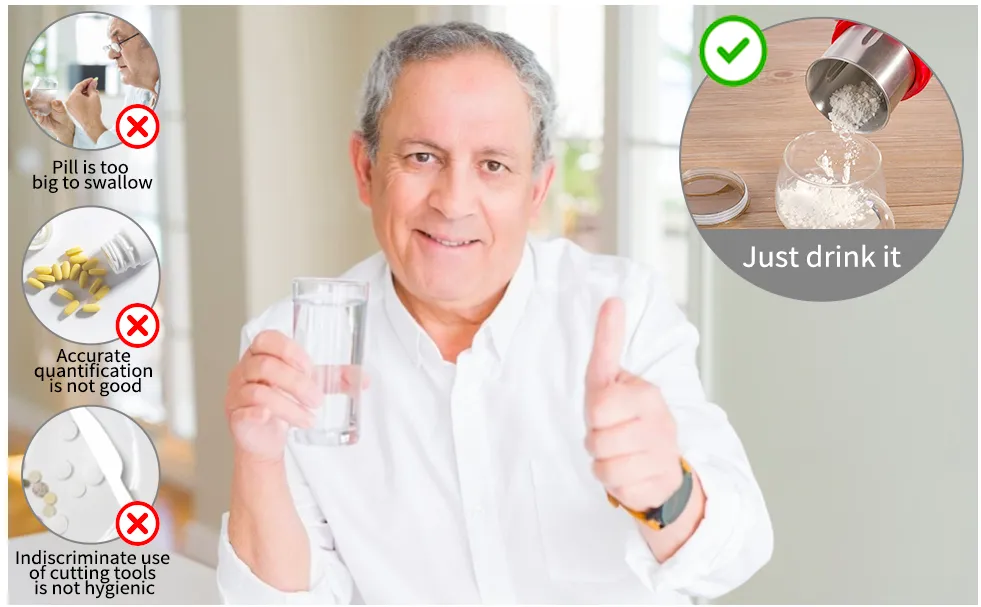 The ergonomically-designed motorized powder pill crushers
Use these tips to make administering medication easier.Many people, especially the elderly and those with medical problems, find it very difficult to swallow pills. This is called Dysphagia.If pills need to be crushed and mixed into food, use a pill crusher. Pill crushers are also called tablet crushers or pill grinders.You can now crush pills quickly and more thoroughly with our professional line of pill crushers!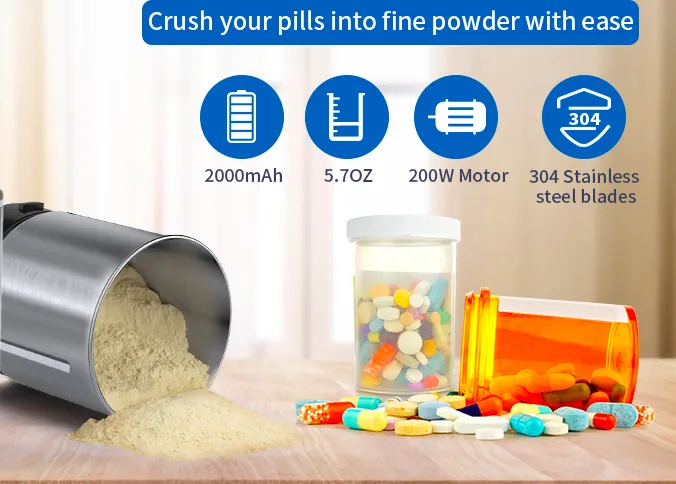 YESUNE provide a pill crusher that includes holistic, ergonomic designs that are easy to use and highly effective.With just a little physical effort, the expert pill crushers will produce true powder in seconds.For those who would like to crush and consume medicine, a YESUNE pill crusher will simplify to process for you. The pill crushers are effective at crushing medications, so you don't have to worry about how much medication you're really consuming. We have designs that are similar to pepper grinders, as well as institutional ones.
A nurse or pharmacist ina hospital or care setting can use the YESUNE PILL CRUSHER to crush multiple pills at once, with no extra effort in order to help patients. The pill crushers are designed to be easier for those with arthritis or a damaged grip, and can produce fine powder in a short amount of time.
Our YESUNE Pill Crusher and Grinder can help you to crush your pills into a plastic medication cup, unlike other pill crushers which only allow them to be crushed from the bottom.
YESUNE creates products that are FDA approved for handling multiple medications, crush pills quickly and efficiently. With high quality materials, MAXGRIND pill crushers have a long lifespan of everyday use. These pill crushers are comfortable to use and are highly effective.
Pill crushers have long been used to crush medications. Vitamins and supplements make pill crushers more popular as they can be big and hard to swallow. Pill crushers are useful for caring for aging or sick loved ones in addition to crushing medication for pets.
People usually use a twist style pill crusher to do their pill crushing.We have a Pill Crusher and Grinder that maximizes space by only crushing pills, not space. It is designed so you can use it like pepper to grind your medication into a fine powder....
grinder

YESUNE Pill Crushers are ergonomically designed and help you crush pills without hand strain. These crushers are constructed of the highest quality, safe materials, which provide peace of mind when crushing pills. Pills or vitamins can be mixed with ice cream or applesauce before being crushed, or in some cases for pets, crushed in soft food. With YESUNE Pill Crushers designed for use in your home, pills are crushed from the top down into a clear attached cup that also serves as a dish. This allows pills and vitamins to be mixed with food directly into the cup and then served.
We offer a family suitable for any pill crushing needs: The YESUNE Pill Crusher and Grinder.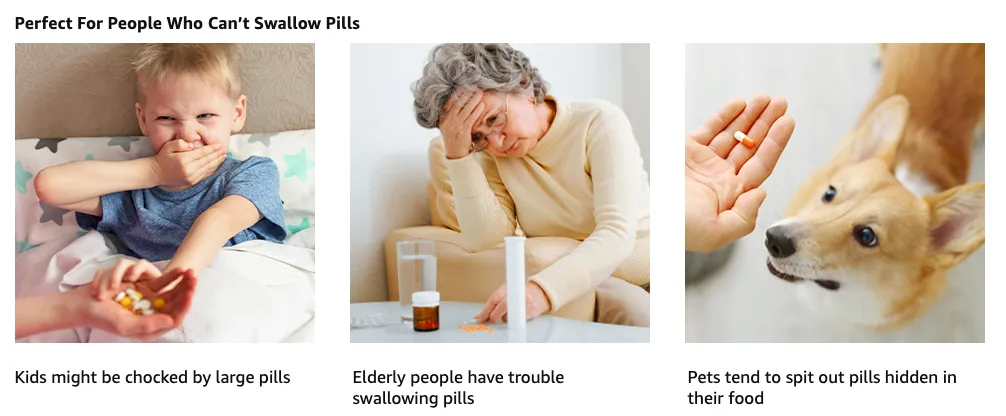 Pill crushing is commonly used in clinical settings, particularly for people who have difficulty swallowing pills. This can include use in hospitals, long term care, extended care facilities, pharmacies, hospice care and more.
There are different types of pill crushers used by medical professionals. The type is usually determined by the policies set by the medical facilities or regulatory bodies.
YESUNE is a medical-grade, patient-specific pill crusher and grinder. The machine is available to be used only by the individual patient who needs their pills ground. YESUNE may be kept at the bedside, in a locked cabinet, or in a tray so it is easy for caregivers to access when necessary.
YESUNE Pill Crushers work with a 30 ml medication cup already inserted at the bottom of the attached cup. When pills are crushed, the powder empties into the cup instead of all over everything. Nurses can then take this cup apart and finish preparing and administering the medication with less mess and carry fewer risks for mistakes. Nurses can also give these crushers to patients when they go home so that they can continue taking their medications.
Medication cups and pouch pill crushers offer an easy way for professionals to crush pills. With a cup pill crusher, you simply add different medications into two cups with a designated lid to reduce cross contamination. Our YESUNE Pill Crusher is durable, and has a two medication cup system with one associated lid. The pouch pill crusher is ideal for those using multiple supplies in public hospitals that are shared between many people with the same needs.
CORDLESS ELECTRIC PILL CRUSHER- The cordless portable pill crusher could be used anywhere and anytime, no cable tangles. One press button to pulverize multiple pills at once, our battery powered electric pill crusher effortlessly crushes your pills into a FINE POWDER that makes swallowing your medications, vitamins and supplements,COFFEE easier and aids in digestion and absorption.
NO MORE MANUAL GRINDING-Perfect for the elderly and those with arthritis or weak grip strength, our Electronic pill crusher features stainless steel blades to effectively grind pills in seconds. Simply place your large pills and tablets in the medicine crusher cup, replace the covers and press downward to grind them into one easy-to-manage dose.
Handles More Than 100 Tablets of Any Size - Whether your current medications are large or small, the Pill Mill pill pulverizer will effectively grind whole pills and tablets. The large pill crusher also holds over 100 pills at one time for easy medication management.
SAFETY DESIGN AND EASY TO CLEAN- Designed to provide an optimal dosage, the med crusher cup is made with smooth stainless steel and is sealed with an inner lid to prevent the fine powder from escaping. The metal pill crusher also includes a spoon, a small brush and cleaning cloth for taking out the fine powder and wiping away residue. Its design includes a simple push-down-power operation, and the lid is used as a switch; Just a gentle press, the grinder will start grinding, and only stop till you lift your hand from the lid.
Grind Quietly -The compact pill crusher equips with a low noise motor, that quieter than most traditional grinders in the market. It's portable and cordless you can make coffe/pill powder anytime anywhere.
Comment
Back to YESUN.