HOW TO CHOOSE THE BEST HIGH FREQUENCY WAND IN 2022
May 11,2022 | YESUN
A YESUNE emits radio-frequency (RF) energy which decreases the appearance of wrinkles and pores, tightens skin, and removes toxins from your skin.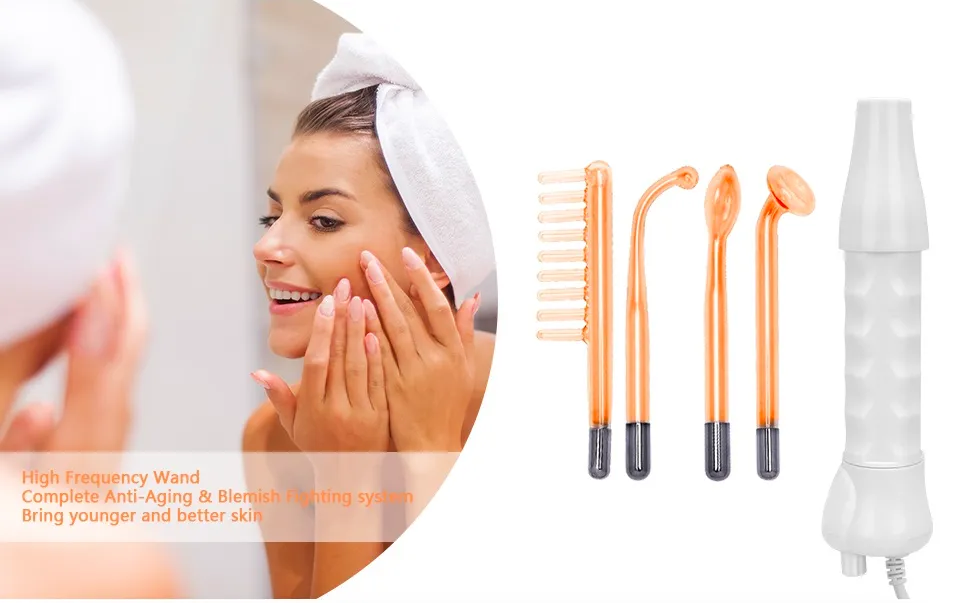 With the help of YESUNE Facial Rejuvenation Machine HIGH FREQUENCY WAND, you can reduce puffiness and pore size in your skin in just minutes per day. People prefer the YESUNE because it only takes minutes a day and provides the same results that more expensive treatments provide.
Learn how you can use YESUNE to manage your chronic skin conditions
Quality massages to the skin can help brighten and tighten aging skin for a fraction of the price. YESUNE, a painless microcurrent device that uses RF technology, has been proven to stimulate the epidermal layers of your skin at up to 100,000 cycles per second. This stimulates fresh blood and brings vital nutrients to the skin.It can be difficult for patients to determine which aesthetic technology is useful. We like to help our patients by sorting out which ones are popular and which are just a fad. For example, we recommend high frequency treatments to the majority of our patients, no matter the reason they come in.
There has been a lot of recent buzz about high-frequency facials, but they've been around for a long time. Check out some benefits:
Yes, I had high-frequency today but what is it?
Skin can be rejuvenated by the high-frequency device that releases electrodes. The electrodes are composed of gas in a special glass container, and when applied produce an electrical reaction that emits violet or red light.Nikola Tesla was the first to create high-frequency currents. They were largely used for medical purposes, like treating bacterial infections and conditions. High-frequency currents can also improve the health of your skin.Unlike most mechanical devices, the current is trying to stimulate your skin which eliminates any risks that other mechanical devices can have. This technology uses light for various skin treatments such as acne and aging. Although scientists have been unclear about what light therapy does, studies have shown both red and violet lights are good for treating a variety of skin problems.What are the advantages of high-frequency acne treatments?As seen, YESUNE aids with the production of rich oxygen molecules, which help to reduce bacteria on your skin layer and warm it slightly. This increase in blood circulation is equivalent to the prompt cellular renewal and toxin removal.
Why a high-frequency facial can change your skin?
One of the reasons we love using high frequency wands is their versatility. It's a great stand-alone option or addition to treatments including other skin treatments such as reconstructive surgery, delivering both nonsurgical and surgical benefits by targeting specific concerns. The wand helps give skin texture and boost collagen production which promotes healing and reduces acne scarring.Acne and skin inflammation in adolescents.
How to get rid of congested skin.Over-production of oils.Tips to help prevent skin lesions.High-frequency therapy supports your body's natural production of collagen and elastin by warming the tissue.
Is high-frequency facials painful?
You may feel some tingling, usually a relaxing sensation, or a buzzing when this technique is used. It's rare that you'll experience any discomfort.If anything feels off, alert your provider right away. It may be that the inflamed area is not yet calm enough for treatment.
What treatment should be combined with high-frequency?
There are a number of skin treatments that high-frequency therapy can be combined with. It can clear the skin's complexion during a facial, as well as reducing bacne following a back treatment.For example, if you have very dry skin or recently resurfaced your skin, we recommend trying out alternative options because high-frequency may dry the skin out too much. We would instead recommend a lower frequency treatment for these circumstances.Contact us today and take advantage of our high-quality treatments. You won't regret coming to YESUNE Medical Spa.You may have seen a high-frequency wand on social media. With more than 75.2 million views on TikTok, you've likely seen one.But what exactly is a high-frequency wand, and do they work? I reached out to skincare specialists to find out and researched the top products to use.
YESUNE High Frequency Wand ,Facial Machine - Portable Handheld High Frequency Facial Skin Wand Machine with 4 Different Tubes - Anti-Aging - Skin Tightening - Wrinkle Reducing - Dark Circles – Blemish Control - Hair & Scalp Stimulator.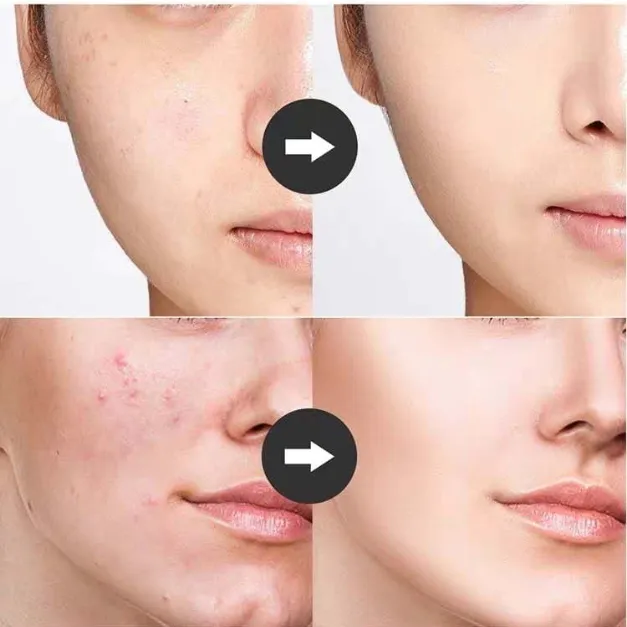 Complete Skin Care System ,Use the natural healing power of Argon and Neon high frequency to boost your overall skin profile.Anti Aging – High frequency energy is a safe and 100% natural way of boosting natural skin radiance by oxygenating and energizing the various layers. High Frequency application with our Pro system allows you to deliver targeted skin therapies to turn back the clock; naturally.
Better Absorption of Your Beauty Serums and Creams .our preferred beauty creams and serums are expensive. Ensure you get the most out of them with it.The Skin Wand amplifies cell turnover by supercharging ATP synthesis to slow, halt and ultimately reverse the aging process leading to firmer younger skin.Specialized Applicators for Total Body Sessions
This wand Professional features specialized glass applicators like a Y-shaped wand that can conveniently be applied to areas like your arms and neck or a Rod applicator that works with broader areas like cheeks and the forehead. A supercharged comb wand is perfect to energize the scalp and hair.
Comment
Back to YESUN.