How to Choose a Food Sealer Vacuum Sealer for your family
Apr 19,2022 | YESUN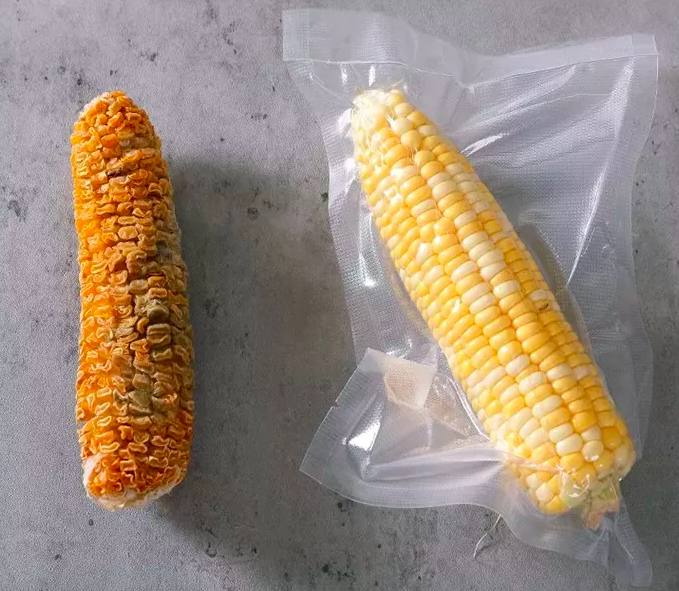 What are the benefits of vacuum sealing food?
If you're looking for new ways to use your vacuum sealers, or just new to vacuum sealing, we're here to help.
Marinating is essential for making food taste good. To do this, seal the food and liquid in a plastic bag with air squeezed out by a vacuum sealer. This can also be done just with a seal bag
Your YESUNE FOOD SEALER VACUUM SEALER is ideal for keeping your cuts fresh, so plug it in next time you're prepping a meal that requires a quick marinade.
What's the difference between a vacuum sealer and an atmospheric sealer?
There are many benefits to using a vacuum sealer. For instance, they can help increase the shelf life of your ingredients.
Vacuum sealing can be used to prevent freezer burn and dehydration. Vacuum sealing prevents air from coming into contact with water crystals surrounding food, which can spoil the taste and texture of your food. Freezer burn is not a health hazard, it just affects the aesthetics of your foods.
Get fresh food for longer using a food sealer vacuum sealer
Extended storage length and protection against spoilage is provided when food is stored in the refrigerator or cabinet. Vacuum sealing equipment stores food by inhibting the growth of mold, fungus, and bacteria. This works great when buying seasonal products like vegetables and meat because they can spoil quickly. It also works for items like pasta, crackers, etc.
3 ways to keep food fresh year-round
To seal the bag, create an open space of at least 1 inch on one side. Then seal the food which will be stored for 30 minutes before being removed or up to 2 hours if more tender meat is desired.
Vacuum sealing is a great way to store seasonal items for use during the winter months. If you have them year round, tomatoes or berries will keep their flavor better during times when they are out of season.
Get your food stored by using our Extended Food Storage Chart.
4 Tips to Maximize Cabinet Space with a Food Sealer
With that, you will save more space for food by vacuum sealing cans and boxes.
5. 3 Tips for Creating Food Vacuum Seals
Vacuum sealing marinades for an improved cooking experience. For example, add a marinade or seasoning to chicken, fish, or beef then vacuum seal for fast and amazing cooking.
Choose the right vacuum sealer that is right for you
By buying foods in bulk, you'll save money throughout the year.
Beyond lowering the price - ways to reduce how much food you waste
It is easy to have food freezer burned or forgotten in the fridge. By vacuum sealing, you will be able to save money and cut down on food wastes.
You can buy fresh recipes, then seal them immediately. This eliminates unwanted preservatives and chemicals in food.
How to quickly, efficiently seal food
Saving time and money, food can be vacuum sealed into healthy portions or leftovers that are already prepared.
What are the benefits of vacuum sealing food?
Vacuum sealers are no longer just for large families. Many people use them on a regular basis, even if they're not big families.
Here's a list of some vacuum sealer users
Choosing the best vacuum sealer for hunting
How to find the right vacuum sealer for single living
Info for seniors on the best ways to store food
Preppers share their advice for choosing the best food sealer
A guide to vacuum sealing for travelers
How to Choose a Food Sealer Vacuum Sealer
What do businesses need to look for when choosing a food sealer?
How to choose a vacuum sealer for your family
Learn which marinade is best for your dinner
It is important to know what type of sauce you want to make before you get started on the marinating process. For sauces made from scratch, find a sauce that will bring out the flavors of your food preference. For those looking for a quick and easy solution, Bon Appétit offers a short list that can be made within seconds.
Ensure you pick a favorite sauce before continuing to create your marinade. For food items, cut them into bite-sized pieces so the marinade can more easily cover the food. Add enough marinade for food to fully be coated. This will depend on what type of meat or vegetables you're using.
If you want to learn how to vacuum seal food, it's important to use the edge of your bag carefully. Leave at least one inch between the liquid and the lip of your bag, and use a vacuum sealer to close up the empty space after all sides have been sealed.
Comment
Back to YESUN.