HOW TO CHOOSE A DENTAL CLEANER TOOL?
May 17,2022 | YESUN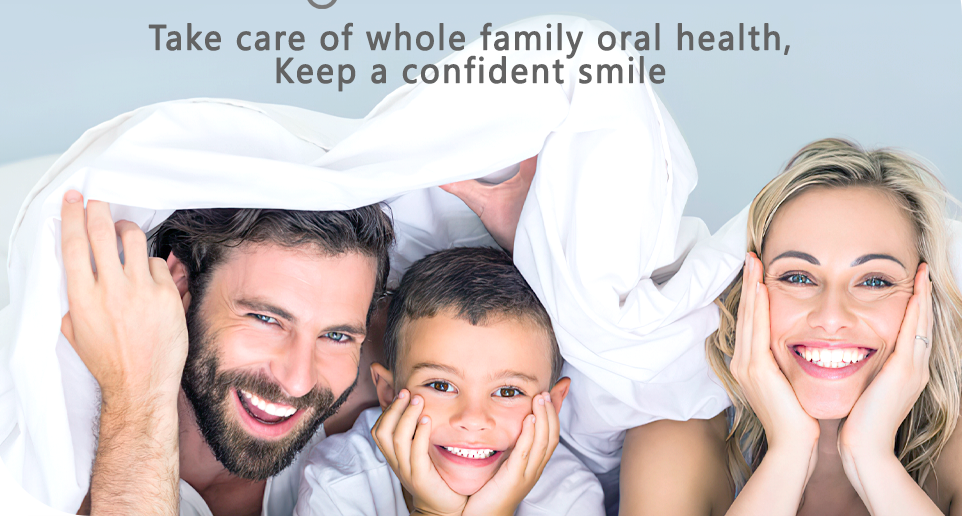 Ultrasonic teeth cleaning is getting used by more and more dentists in the United States due to its effectiveness. The hand tool vibrates with some water, mouthwash and tiny bubbles to remove plaque from your teeth.
How Many People Visit The Dentist?
Oral health is something that we should all make sure to take care of. Although most people agree that oral health is extremely important to their overall health, only 58% of people visit their dentist each year. Dentists top the list of health practionsers that Americans want to see more often, but unfortunately people aren't visiting their dentists as often as they should be. It's recommended that patients see their dentist twice a year, and this visit is essential in preventing cavities, gum disease, and oral cancer. As dental practices have evolved over the 20th century, so have the technologies used to improve restorations for patients' teeth and gums. These increase the likelihood of having a healthy and beautiful smile.
Finding success with ultrasonic cleaning
Do you know that dental cleaners are not just for aesthetic purposes but are imperative to remove the plaque and tartar buildup that has disease-causing bacteria in it? Ultrasonic cleaning is most likely going to be the latest development in dentistry.
To clean your teeth, dentists often use scaling, a process in which they scrape away deposits from your teeth. Ultrasonic scalers change the way that dentists do this because ultrasonic scalers blast all plaque from your teeth and create small water jets to also blast remaining buildup.
What you should know before reading this blog
Ultrasonic cleaning is a gentler and faster way to clean teeth. It's also more pleasant for patients. Furthermore, it allows dentists to be less rough because the ultrasonic cleanser does most of the work."Porcelain teeth restorations, titanium implants, and enamel loss on your teeth can be cleaned with ultrasonic equipment. With these innovations, cleaning has become faster and more efficient while reducing discomfort patients could feel.
Tips for dental health at home
By maintaining good oral hygiene habits, you can avoid plaque buildup and calculus deposits. It is important to have a dental visit to strengthen the tooth enamel, but even after your dental visit it is important to maintain good oral hygiene habits of brushing, flossing, and fluoride use.
Make sure you brush your teeth for the full two minutes, and don't use too much pressure. To schedule a cleaning with Stonebrook Family Dental, YESUNE Dental Tools, Dental Cleaner Tool Kit,Plaque Remover for Teeth, Professional Dental Hygiene Cleaning Kit, Stainless Steel Tooth Scraper Plaque Tartar Remover Cleaner, Dental Pick Scaler Oral Care Tools Set .
New Technology Desigh, teeth cleaning kit can effectively Remove teeth stain tarter plaque calculus,and make your teeth more bright.For the best dental tools set to maximum dental cleaning and oral care. This professional dental tools set will be your best choice! You will get: 6 Pack Quality Dental Tools with Carrying Case, Worth Every Cent!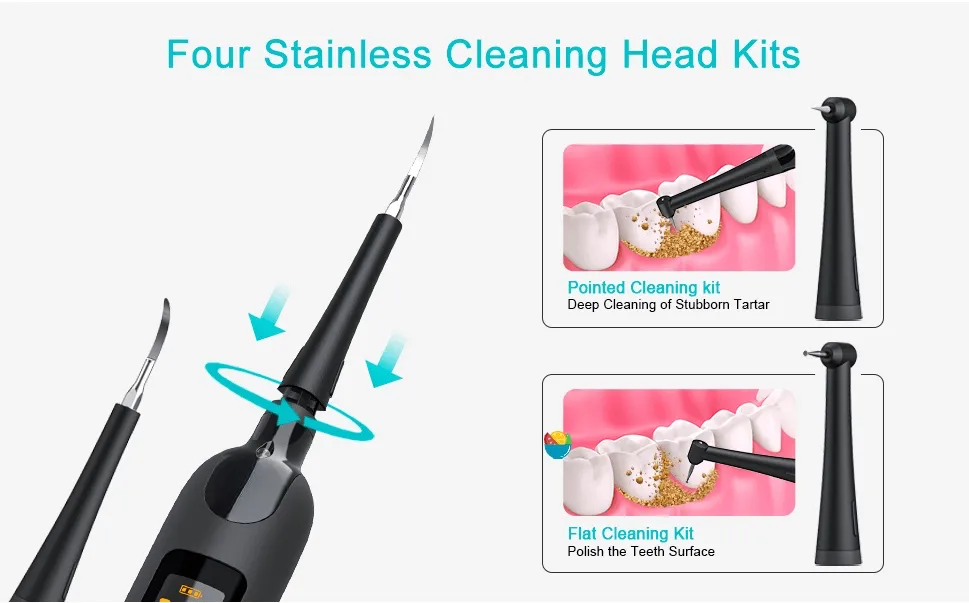 5 INTENSITY MODES
Dental Cleaner Tool plaque remover for teeth have 5 modes ,suitable for the different sensitivity of gums, and efficiently remove stubborn calculus, tartar, and tooth stains.We recommend starting with the softest mode.Go back and forth in a tiny area for a few passes with little or no pressing it.[ Pls dry it after each using. ]

Instead of the cheap & weak dental scraping tools, these stainless steel teeth cleaning tools are long-lasing and durable. It is made of smooth stainless steel metal with ultimate strength. This dental cleaning tool comes with an LED HD screen, auxiliary LED light and a silicone handle. Also very easy to clean and disinfect. The sharp scraper tips are well-packed with silicone covers. You will also get a nice carrying case, which is easy to store these dental tools and keep them apart from dirty shower room.
The dental tool kit won't be the replacement of all you dental cleaning, but it helps you stay clean in between the visits.The dental tool kit doesn't eliminate the need for flossing as it serves a different purpose.
Comment
Back to YESUN.