How to Buy Chinese Antique Blue and White Vase 2022
Aug 31,2022 | YESUN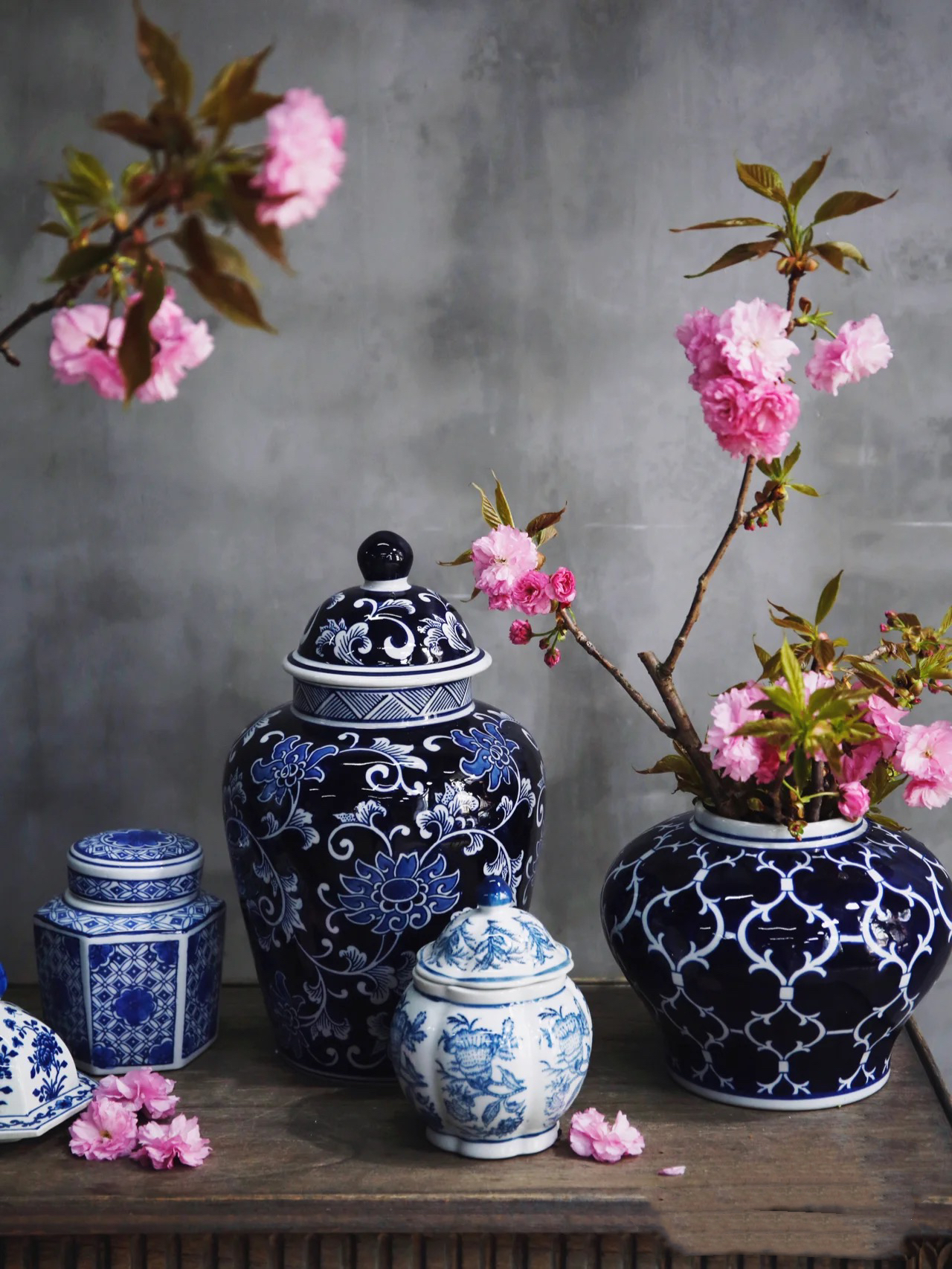 What to know before buying a Chinese Antique Blue and White Vase?
Blue and white pottery is one of the most historically successful combinations in the history of Chinese pottery. When using cobalt oxide to mix blue pigment on a white clay base, you create one of the most artistically and commercially successful types of Chinese pottery. Blue and white pottery can tell you a lot about China's decorated history and culture.
What is the history of blue and white vases?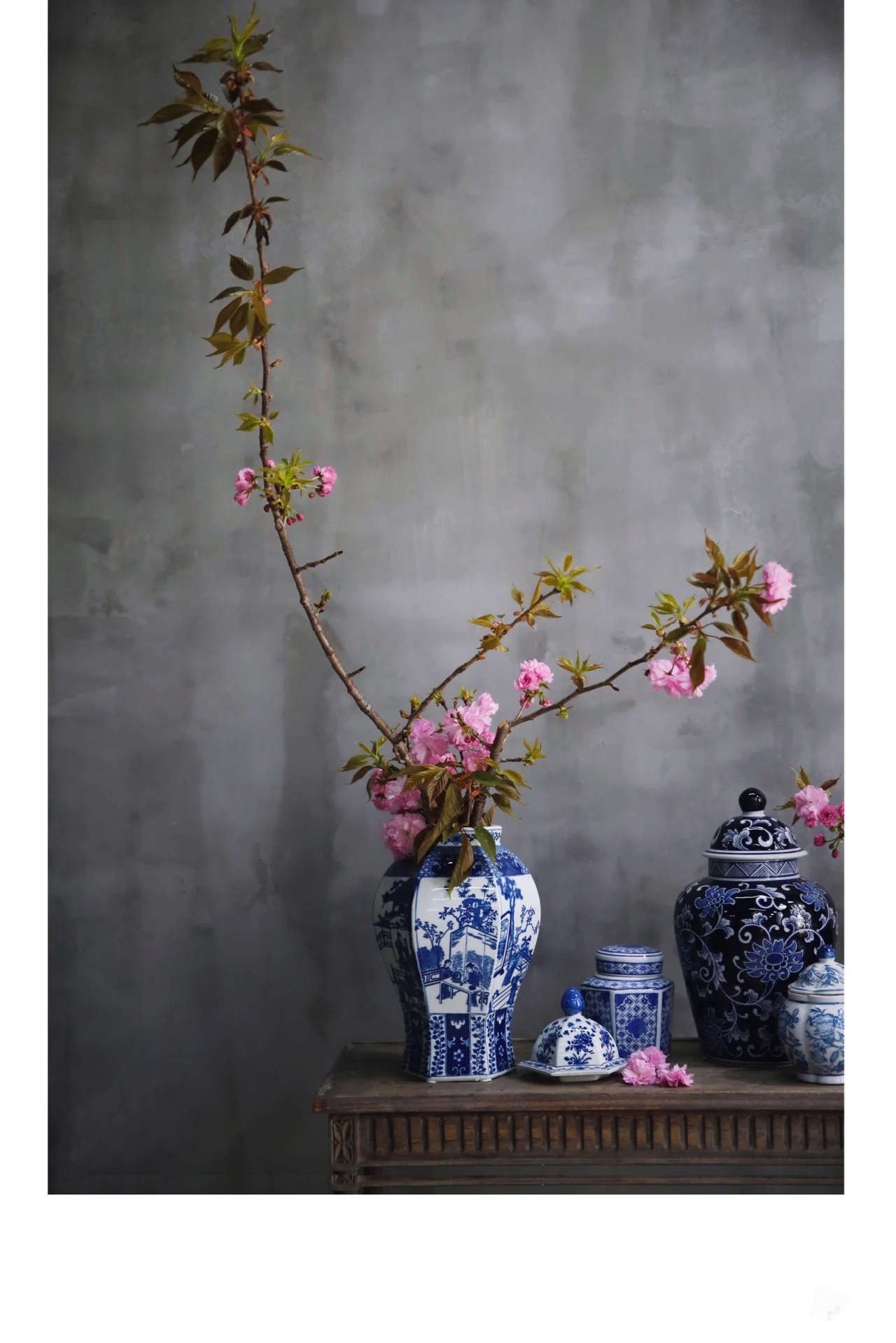 In order to understand why they are so highly revered, it's important to learn more about the famed blue and white vase.
The first blue and white pottery was not from the Chinese, but from the ancient Mesopotamians. They were one of the few to know about cobalt, a pigment that can withstand higher firing temperatures. The popularity of blue and white pottery would later reach the Middle East during the Abbasid Caliphate in 750 AD.
The cobalt used to paint blue and white Chinese urns is a natural mineral refined by washing or purifying at around 700°C. Once clean, it is ground and mixed with water. It was mined in the modern-day Iranian region of Kashan, in Oman and in Hejaz in Saudi Arabia, and reached the Chinese potters in an already prepared state. The Chinese called it 'huiqing' which translates to 'Muslim blue'.
The Important Time Line for Blue and White Vases
The blue and white style was recognised as popular in the Islamic world as well as China. The very first blue and white pottery was made during the early Tang dynasty in central China. In 1998, three complete Tang blue and white pieces were recovered from an underwater wreckage of a ship that sunk around 830 AD.
The potters of the Mongolian Yuan dynasty experimented with cobalt and had to be sure of their brushwork, because the surface was porous. The Pottery once painted would turn a greyish-black, but as it was then glazed and fired, the heat caused it to change colors to a brilliant blue.
Pundits and connoisseurs do not dismiss the beauty of these early antique Chinese porcelain vases because of its scarcity. A mix of imported cobalt and local materials gave its underglaze blue a dull grey tone, but because of their rarity collectors are interested.
The Evolution of Blue and White Pottery
Why are these vases blue and white?
Jingdezhen was a major porcelain production city in the 14th century. The factories there had more blue and white pots, vases, and urns than anywhere else in China.
The potters at Longquan created decorative techniques by combining colors that contrast beautifully. They also developed new firing methods to create the best pottery possible.
Generations of tradition were replaced with decades-old innovations when blue and white pottery became popular in China. The new style was appealing to China's Mongol rulers who saw it as an attractive replacement for Qingbai, which is an insipid bluish-white porcelain.
Which types of pottery were made in the 15th century?
These vases were the most prominent pieces of ware in China during the fifteenth century.
Blue and white pottery ended up being a commodity of the Mongols at first rather than the Ming rulers, but when Xuande arrived, blue and white pottery was more to the liking of the Chinese aristocrats. When the fifteenth century came around, mass production began for some of the finest quality blue and white vases ever produced in China.
There was a time in China when the Chinese blue and white vase reached perfection. This time, coinciding with the Renaissance in Europe, was one of the most prosperous periods for trade between Eastern and Western cultures and societies.
Automated technologies, once unnerving for many, are now more refined and subtle, and are still a presence in wealthy European elites' homes.
The Difference Between 16th Century Chinese Blue and White Vases
Under the Zhengde Emperor, Chinese blue and white pottery had a short return to Yuan – Ming Islamic style. This was influenced by a Muslim eunuch.
Blue and white pottery, which was in abundance by the end of the sixteenth century, became popular across a variety of markets. In these pots, we can see an evolution from floral designs to those that look more like Tibetan art.
Pricy antique chinese vases
China started producing their own unique vases and other products, with them only selling them on the export market. When China moved from one dynasty to the next in 1611, there was a transitional period where some of the design became incorporating classic literature and landscapes.
It is said by some that blue and white pottery reached its height during the Ming dynasty. However, due to internal fighting within the third quarter of the 17th century, the government of Qing dynasty closed the ports. Trade stopped immediately, and the Europeans looked to Japan for their blue and white pottery.
18–20th century blue and white vases
However, the export market for antique Chinese porcelain vases was reinstated, and those produced in Jingdezhen were still high quality.
Qing dynasty emperor Kangxi's influencer in blue and white pottery is the later part of his reign, spanning the 1700s to early 1720s. Technical skill and sophisticated patterning are both hallmarks of Kangxi's blue and white vase designs. Qing potters also created a simple, yet striking blue that is purer than Ming dynasty counterparts.
How to Pick a Perfect Pair of Vases?
Chinese blue and white pottery has inspired many around the world to make porcelain, and is one of the most enduring products in China's history. Copies have been made from around the world.
China's "antique blue and white pottery" is very collectible, especially blue and white vases. Hundreds of millions of people in China still use this type of pottery every day.
Comment
Back to YESUN.