Best RC Drift Cars for 2022 summer
Jul 11,2022 | YESUN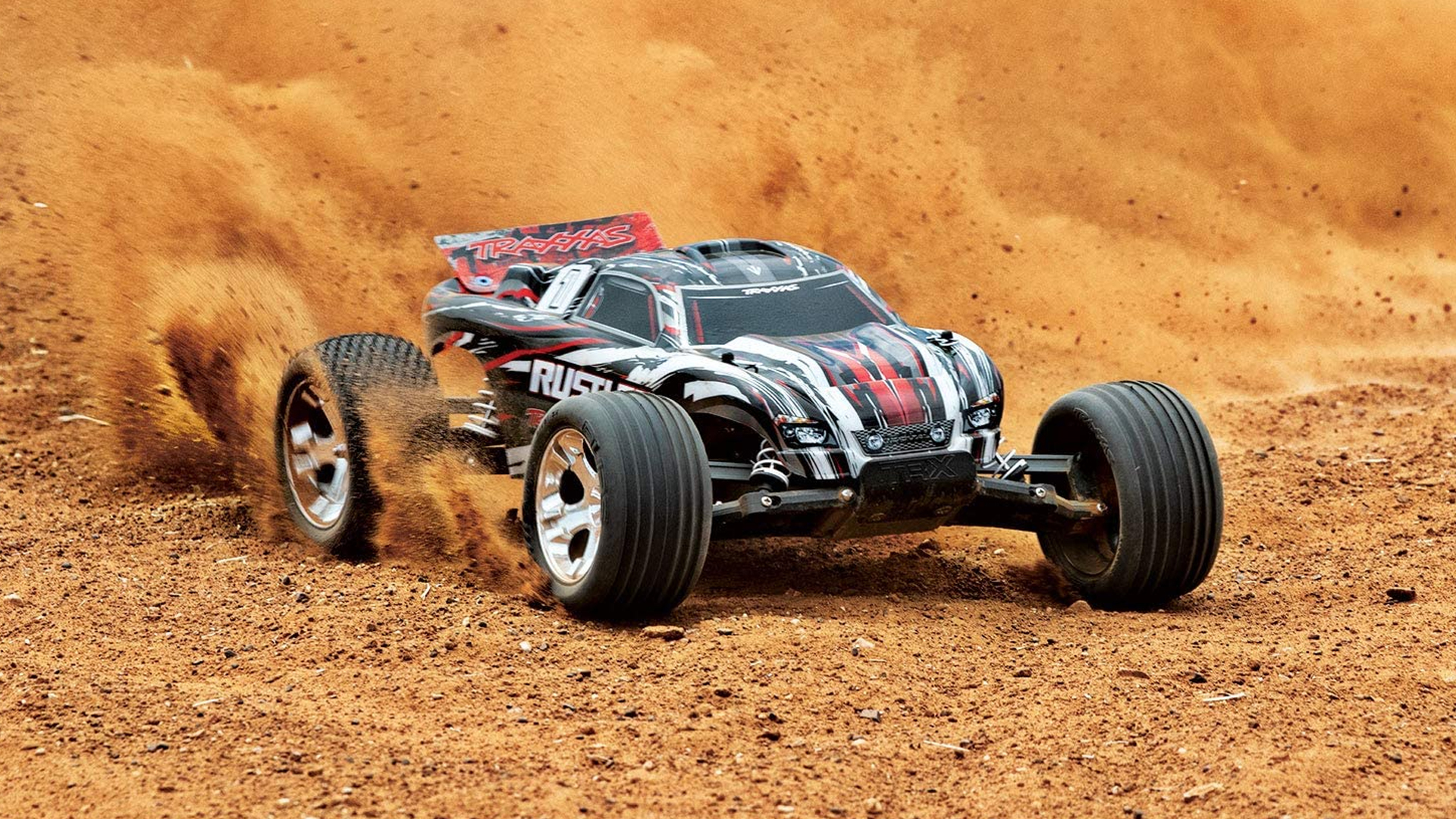 RC drift cars are ideal for children interested in cars, and as a gift for others. Cars often include remote control, toy versions like RC drift cars which are small, safe, and controlled by an electronic device.The best RC cars for drifting come with a fast speed, high-quality remote control, and good motor. The car should also have accurate detail in order to be comparable to other models.This article compares the four best RC drift cars on the market, discussing their pros and cons in depth. We further discuss each car's features, who would use it for, and how to purchase one.
Things to Consider
Now, you have learned more about four of our favorite RC drift cars on the market. How do you choose between them to find which one is right for you? There are many qualities that goes into each individual RC drift car, so in our Buying Guide, we will tell you the most significant qualities that you need to comprehend. Furthermore, in our FAQs section, we will answer some of the common questions we receive from those who are new to RC drift cars.
What to look for when purchasing an RC drift car?
RC drift cars can be great for relaxing and fun hobbies as they take your mind off of work. They can also be fun gifts for friends, family members, or coworkers. RC Drift Cars are also a great hobby to enjoy with your kids because they love remote-controlled cars. If you're looking for a gift for an RC-enthusiast or for your child, remember to get an RC helicopter and an RC buggy.
The RC cars worth considering
There are many features that differentiate RC drift cars. The motor, the body, and the controller have to be designed for each car to operate. Here are some of the key features you should look for when deciding on an RC drift car.
Radio Spectrum
Most cars come with a 2.4 GHz transmitter, which can be used in proximity of other 2.4 GHz transmitters without any interference. The operating range differs depending on the length of the antenna; however, these transmitters typically require AA or AAA batteries not included when you purchase the car.When one considers the design of a controller, it is essential to evaluate whether it can be easily manipulated with one hand. The merit of a controller is determined by its ability to control within moments. It must be easy enough to use with any thumb.
How car speed works?
When it comes to RC Drift Cars, there are many models with various speeds. The speed can vary from a max of 23 mph to about 15 mph. Some cars reach their max speed faster than others.Cars come with different components that can be changed, such as the wheels, to make the car easier to drive at top speeds.
The different types of motors
A brushed motor uses traditional power and uses a conductive material to create a current. They produce more noise than a brushless motor and do not have as much acceleration, making them best for newcomers to the hobby of RC drift cars.Brushless motors are more expensive, but also provide greater acceleration. These motors do not wear out like brushed motors and therefore offer increased acceleration and torque. They are better for experienced RC car controllers who are looking for a more challenging experience.
How to plan feature models for 3D printing?
When purchasing RC drift cars, the car's scale is an important consideration. Cars scaled 1:10 are popular, but smaller scales such as 1:8 also exist - like the FSTgo drift car. The scale of the car will determine the size of the motor and track need to operate it, as well as its speed. Beginners typically prefer smaller cars since they're easier to control and operate on small tracks.A 4-wheel drive system is more appropriate for RC cars that are meant to be driven off-road, and a 2-wheel drive system is more appropriate for RC cars that are meant to drift.
What can be done during set breaks?
RC drift cars have a limitation related to time. Because of the size weight, they can only run for 10-20 minutes. To ensure that you get the most out of your battery, it's a good idea to buy another one and bring a USB charger if you want to drive for more than 10-20 minutes at a time.
What Causes The Most Weight Loss?
The weight of RC cars depends on many factors. More weight means more momentum and higher spin rates, but more difficulty to accelerate and gain speed.
Dimensions - The General Series
RC drift cars measure in millimeters, and it's important to consider the size of the car you're considering based on the track size. For example, 1:10 scale cars can typically be up to 360 millimeters, while 1:8 scale are much bigger at 480 millimeters.The material of the car body is important for acceleration, weight, and durability. Cars like the one from YESUNE RC car reduce weight by using a polymer body.
YESUNE rc drift cars come with a foam bumper on the front of the car that can protect against frontal impacts.Learn about warranties for the car.RC drift cars are an investment with diverse parts. Without a warranty, the car is vulnerable to malfunction and many of the RC drift car manufacturers do not have warranties.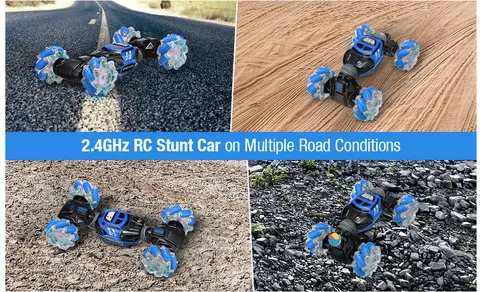 【On-Road & Off-Road Dual Mode】 The unique bionic spine design allows this RC Drift Cars to switch freely between road and off-road modes. The powerful motor and four-wheel drive design provide power to the car, enabling it to overcome various difficult terrains, bringing you an excellent outdoor racing experience.Easy to rc car with 2.4ghz transmitter strength, that is sensitive and responsive, you can be maneuvered even from a far distance.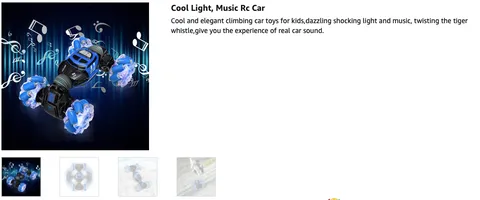 【Gesture Sensing Remote Control】 In addition to the ordinary remote control, this RC car is also equipped with a gesture control watch. Move your arm or twist your wrist, you can use these gestures to control the car through this watch. The novel control mode will definitely bring you an unprecedented experience.Put the watch on your hand, change you gesture, the remote control car can sensing the change of your gesture to drives and transforms as you like.
Off Road Multi-Roller Tires: This 4WD remote remote control car is equipped with unique roller-traction tires; durable rock crawler 4x4 truck tackles any terrain - sand, grass, dirt, rocks and beyond.The 1:16 scale remote control monster truck can move in all directions, can do extreme 360-degree tumbling spins and double Sided Roll,four-wheel drive climbing stunt car light music electric double-sided special effects toys.
【2 Batteries for 40 Mins Running】 The RC car is packed with TWO 500mAh rechargeable batteries and a USB charger. It will extend the driving time up to 40+ mins, which depends on the operation. The battery is charged via USB, which is fast and convenient. Overcharge protection fully ensures the safety of charging.
Best Gift Ideas: 2.4G stunt gesture induction twisting off-road vehicle light music drift traverse remote control dancing side driving toy off-road car toy,creative birthday party gift for boys girls,Insane Stunts & Cool Features: The cool features and unlimited fun, giving the child a wonderful operating experience and visual effects,perfect back to school gifts for kids, halloween/christmas/children day gift or stress relief toy for you.
Comment
Back to YESUN.