Best Hot Glue Guns for Any DIY Project/crafts 2022
May 26,2022 | YESUN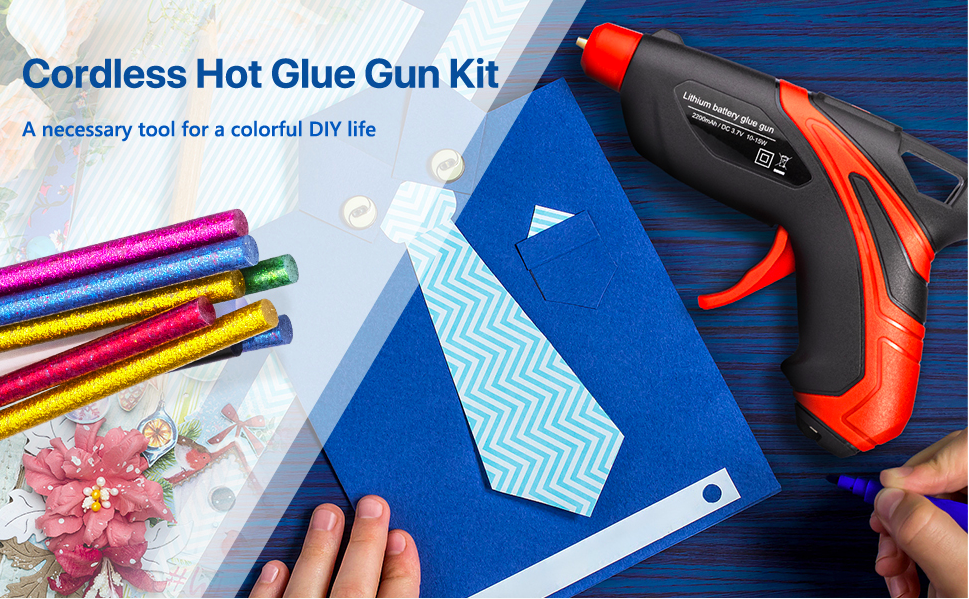 Hot glue guns are great for many crafts and home repairs, as they let you reap professional quality results without much effort. There are a lot of hot glue guns on the market, all with different specifications, but it's much easier to figure out which one is better for your needs if you think about what types of projects you're interested in. We gathered a variety of glue guns and sorted them according to their strength in craft projects or home projects so you can find the best one for your purposes.
How to think about?
Before you purchase a hot glue gun, consider what kind of gun you want to buy, as it is worth spending time thinking about which product would best suit your needs.A glue gun may not be the best option for large-scale home repairs.Depending on your situation, either a corded or cordless style can be more beneficial.Consider whether you'll need a stand or switches for your projects.We evaluate which one is better.This blog has found the most practical and highly rated glue guns on the market. This information comes from reviews and assessments of professional use and customer service.One of the most time consuming ad tedious tasks when crafting is carefully applying glue to hard to reach spots, or adding small details to projects.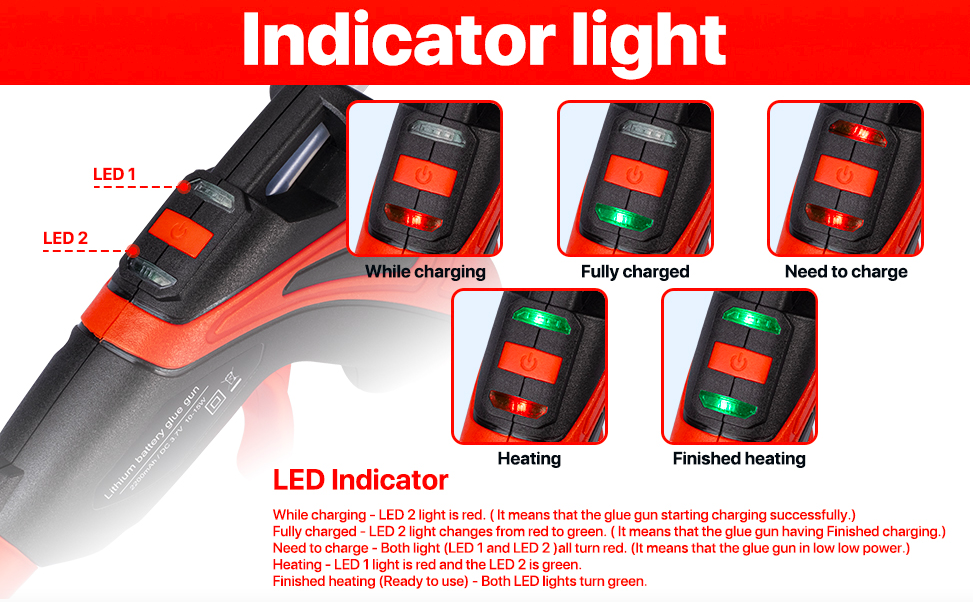 YESUNE implements a time efficient device that can help achieve these goals without any human input.Cordless glue guns are game-changers, because they allow you to be creative anywhere and anytime. They work on AA batteries, making them light and portable and perfect for on-the-go crafting.To help you find the perfect cordless glue gun, we have listed a few of our favorites. You will be able to pick yours out at the end of this article.
THE BEST GLUE GUNS TO USE ON CRAFT PROJECTS
When choosing a glue gun, you must consider what it will be used for. There are so many different types.Glue guns can be found in toolboxes now, and they depend on what you need them for. You could use it for crafting or commercial use.You need to pick the gun that will fit your application. The reason is in the glue, the tip, and the temperature.
What glue to use for a paper mache project?
High temp glue is for hard items and low temp glue is for delicate items.How fingers affect the width of a touch screen.Some tips provide a wider area of glue compared to others, which also means that the coverage can be more precise. Varied levels of glue will speed up cooling and hardening.
How do electrical power sources work?
It takes forever for a battery powered hot glue gun to heat up, and when it is done, the battery is drained. Here are three starting points to power your hotlue-gun:Cordless chargers hook up to your computer with a cable or wirelessly via wifi, and will last as long as the product requires.If you can't find one of the ergonomic options, your next best option is an external battery that can be recharged. They are often heavy or cumbersome and throw off the balance of your gun, but they last a long time.Using AA batteries was costly and didn't work for most devices, as the internal batteries are not powerful enough. Instead, you should use battery source with a cord that needs to be recharged often than drained.To choose your power source, consider your physical needs. Most of the glue guns on the market are ergonomic or comfortable. Almost every glue gun has double or triple triggers for grip. The last thing to consider is weight. Rechargeable models are often lightest, but they may only provide an hour's worth of battery life.The balance between comfort and efficiency when it comes to your gun.Heat Guns That Create Art
CONCLUSION:
The best cordless glue gun features quick heating, no drips from the glue, exceptional battery life, and essential safety features.YESUNE is a company that creates economically priced tools with very high-quality. This glue gun cost only $49.99 and was a great value for the price.We hope that we helped you choose the right glue gun for your needs. If you want to create crafts and other things, a glue gun is important because they attach things together well.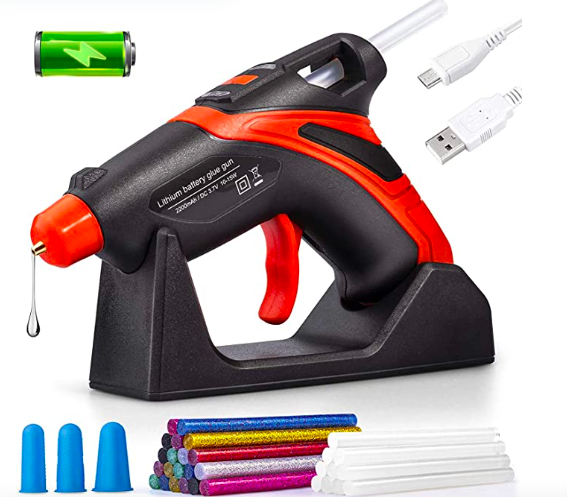 YESUNE Cordless Hot Glue Gun,Fast Preheating Hot Glue Gun Kit with 20 Pcs Glue Sticks,Smart-Power-off USB Rechargeable Melt Glue Gun Tools for Quick Home Repairs, for Craft, School Art, DIY, Home Repairs
【Automatic Power-Off System】Added intelligent safety system, it will power off automatically after 10 minutes of inactivity to protect the safety of the user and save energy simultaneously. Moreover, the cordless hot glue gun has battery & heating indicators that you can always know the energy/working status of the kids glue gun kit. The surface is made of a flame retardant material to protect the hands from burns.A glue storage function in the chamber greatly improves the efficiency of discharging glue.
【Intelligent Safety System】 - Added smart linkage switch, it will power off automatically after 5 minutes of inactivity to protect the safety of the user and save energy simultaneously. No cord No limits! The cordless glue gun charges with standard USB cable for convenient cord-free operation, which can provide more convenience and portable operation.Note: Press and hold the power button for 2~3 seconds to start the hot glue gun cordless.
【Long Standby Time】 - The hot glue gun is equipped with a upgraded 2600mAh premium lithium-ion battery. Combined with the MCH system and the intelligent power-off system, it can work continuously for up to 25 minutes. features a fast 1 minutes warm up time.It also comes with a quick charger that it allows battery to be fully charged only for 3 hours. Therefore you do not have to worry over long projects and tasks.Update smart temperature control design enables it to remain constant temperature.
【Wide Application】 - It discharges glue super fast. Built-in leakproof device and heat resistant silicone nozzle prevents mishaps and waste. for a normal glue gun. In addition, the set comes with extra 20 premium mini hot melt adhesive glue sticks. The mini size can work well with plastic, glass, paper, cotton, fabric and other materials. It bonds immediately and cools down super quickly, great for personal use of kids, children.
Comment
Back to YESUN.