Best Dental Cleaning Tools at home
Apr 19,2022 | YESUN
New and improved dental cleaning tools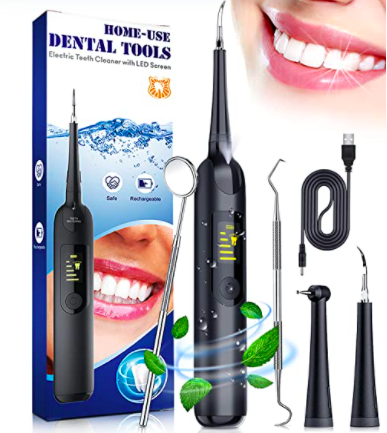 Learn about dental cleaning tools like fine hand tools
Dental tools are essential when performing dental procedures. These instruments include handheld tools, which are primarily stainless steel.
"Handheld mirrors" are one of the most essential oral tools. They give dentists a clear view of difficult to reach areas in the mouth.
Currettes are used in a teeth cleaning procedure to scrape tartar away. This is particularly helpful when a build-up is found under the gum.
Used primarily by dental hygienists, metal scalers offer a tool to scrape off plaque that form on teeth.
A dental probe is a tool used to explore pockets between teeth and search for signs of periodontal disease. It consists of a long handle with a curved end which makes it easy to explore tight spaces.
Best equipment for your dental cleaning clinic
After surgery was complete, the patient was rinsed off with both liquid and dental polishers, made to buff the uneven blocks of their teeth to make them smooth. Other products come in a stainless steel alternative.
What is an ultrasonic scaler?
Ultrasonic dental cleanings remove sticky plaque deposits. An ultrasonic scaler is an instrument that uses the principle of vibration to loosen up stubborn deposits and comes with a water outlet to wash them away.
The vibrations of an ultrasonic scaler can be changed depending on your comfort level. Furthermore, because they are less intrusive than handheld scrapers, patients may tolerate them better. They are commonly made from durable stainless steel and offer the chance for a thorough clean.
Saliva ejector appliance
To ensure a dry surface to work on, use a saliva ejector. A saliva ejector, also known as a suction device, is connected to a vacuum that absorbs saliva from your mouth. The equipment can also be used to remove excess water after using an ultrasonic scaler.
Dental Cleaning Tools: Disposable Syringe
There are cases where you have to be sensitive when making a local anesthetic. This can help ease the process of teeth cleaning. When a patient is sensitive, it's good to use a disposable syringe and inject the anesthetic before using it.
Benefits of dental drills
A dental drill is the most dreadful of all instruments, but it is also the most efficient because it can remove dental decay. The dental drill also shoots water into your mouth, like an ultrasonic scaler.
Foam Trays - Helpful Tools for your Dental Clinic
You need to have the proper equipment to perform a fluoride treatment. A dental tool called a flexible foam tray is what you need. It's designed so that you can use to apply fluoride and prevent it from dripping down over your patient's mouth. The procedure lasts 30 seconds, but afterwards you can remove the tray and ask him or her to spit out the foam. These types of trays are usually made of stainless steel, but plastic trays are also available.
Learn how to make the right dental tools decisions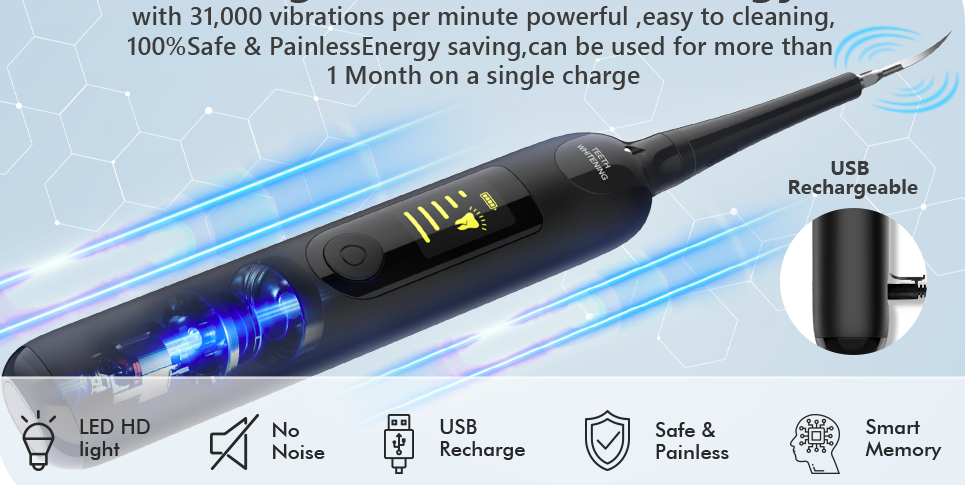 As dental care evolves, it is important to keep up with new tools used in the industry. Technology makes this easy because new tools are readily available and affordable.
Dental tools are available on the market. You should choose a tool that will determine many factors for dental service. The dental equipment must be long-lasting to help cover the cost of the equipment.
YESUNE 's Dentist Shares His Best Dental Cleaning Tools
Dental Handpiece offers the best equipment for dentists, whether you need durable tools made with stainless steel or disposable single-use accessories. Our equipment professionals will work to understand your needs and provide you with the solutions that are right for you.
Want to get the most inexpensive dental cleaning tools possible? Contact us now.
Dental cleaning tools: the best instruments for your clinic
A review of fine hand tools
Handheld dental instruments include:
Handheld mirrors are an essential instrument among a dentist's different equipment. They help the dentist to view hard-to-reach areas in the mouth. If you suspect an oral concern at the back of the mouth, a mirror can help you to assess the issue with your other equipment.
Curettes are necessary in a teeth cleaning procedure to scrape tartar away. They are helpful in particular when they find build-up on areas under the gums.
Metal scalers help dental hygienists remove plaque and tartar from patients' teeth. They are often used for small-scale tooth cleaning procedures.
A dental probe is an invaluable tool in dentistry. It is a stainless steel instrument whose main function is to explore the pockets of gum tissue around teeth and find signs of periodontal disease.
Dental Cleaning Tools: Polishers
After removing the plaque and tartar from a patient's teeth, it is important to brush them. Polishing them with a dental polisher will help prevent buildup in the future. The rubber cup scrapes off rough areas, giving the teeth a smooth feel. A polisher is usually made of ceramic or stainless steel materials.
What will the dentist use to keep your teeth clean?
A water outlet on an ultrasonic scaler facilitates removing debris, unlike a dental scaler.
Unlike handheld scrapers, ultrasonic scalers can be adjusted to suit the patient's comfort level. They are also less likely to cause sensitivity in the patient than hand scrapers since the vibrations are transmitted to the surface through vacuum waves and not proximity. This can reduce discomfort during dental appointments and make teeth cleaner with a stainless steel, durable material that won't quickly break down in saliva.
Learn more about the saliva ejector at your dental office
A saliva ejector provides a dry surface for you to work on during cleaning and is also helpful as a suction after using an ultrasonic scaler. It absorbs saliva from your mouth, which comes in handy for mouth guards too.
Prevent Cross-Contamination in Your Dental Office
There are some patients that have a low pain threshold. Local anesthetic is very important before teeth brushing to alleviate any discomfort. You can inject the local anesthesia with a disposable syringe, making the session more bearable for your patient.
Dental drills and instruments for routine cleanings
One instrument we most dread is the dental drill. Just hearing it can make us go into a frenzy. It is not, however, the most efficient tool for removing dental decay and like an ultrasonic scaler it also shoots water into the mouth.
Foam Trays Improve Dental Hygiene
As a dental hygienist, you may require the use of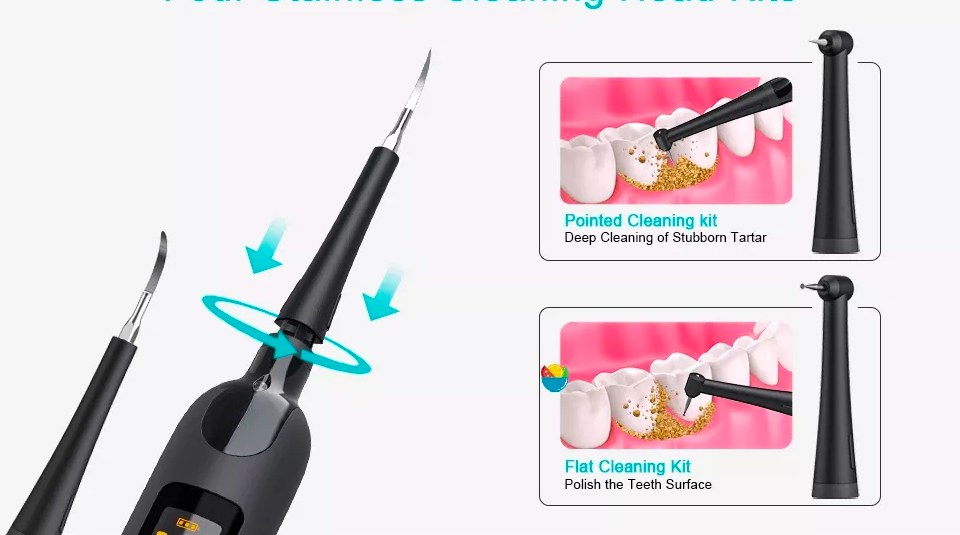 a flexible foam tray for fluoride treatment. There are both stainless steel and plastic trays that can be used to apply fluoride to teeth.
What to look for in dental cleaning tools?
By understanding the innovation in dental care, it is much easier to keep up with all of the latest developments and advanced practices. If you want to find proper cleaning tools for your practice, know that as technology evolves, so does the dental industry.
If you choose the right tools, you can provide expert dental service while saving money over time.
How to choose the best dental cleaning tools
Setting up and purchasing the necessary dental equipment requires a knowledgeable and experienced professional. We work with you to understand your needs and provide the best equipment available.
If you are looking for more information on dental cleaning tools, then contact us at support@yesune.com
Comment