2022 NEW IPOLLO V1 MINI 300MH reviews
Aug 08,2022 | YESUN
According to the information I received, the long-awaited batch shipment of IPOLLOv1 is imminent, and it will start to be shipped in batches in early June.
The IPOLLO prototype has been released for a while, and a complete unpacking and measured data of IPOLLOV1 and IPOLLOmini have also been released. The video is placed below for everyone who is interested.
Some time ago, the computing power parameters of IPOLLO v1 we ran should be 300M-3600M, but the subsequent delivery may also be delivered to our customers who place orders at 280M-3100M, but the actual computing power consumption ratio is the same. The power consumption is naturally reduced when the computing power is lowered. Specifically waiting for the latest official firmware, the most important thing is to see what computing power is running under the most stable machine (the machine is no different)
I still affirmed this reply. For our buyers, the stable operation of the machine is the most important thing!
There are still many friends who do not know the detailed data of this machine, so I will introduce it to you below.
Manufacturer: iPollo (the mining machine is independently developed by Zhejiang Haowei Technology)
Model: IPOLLOV1mini/IPOLLOV1
Hash rate: 280M/3100M (±10%)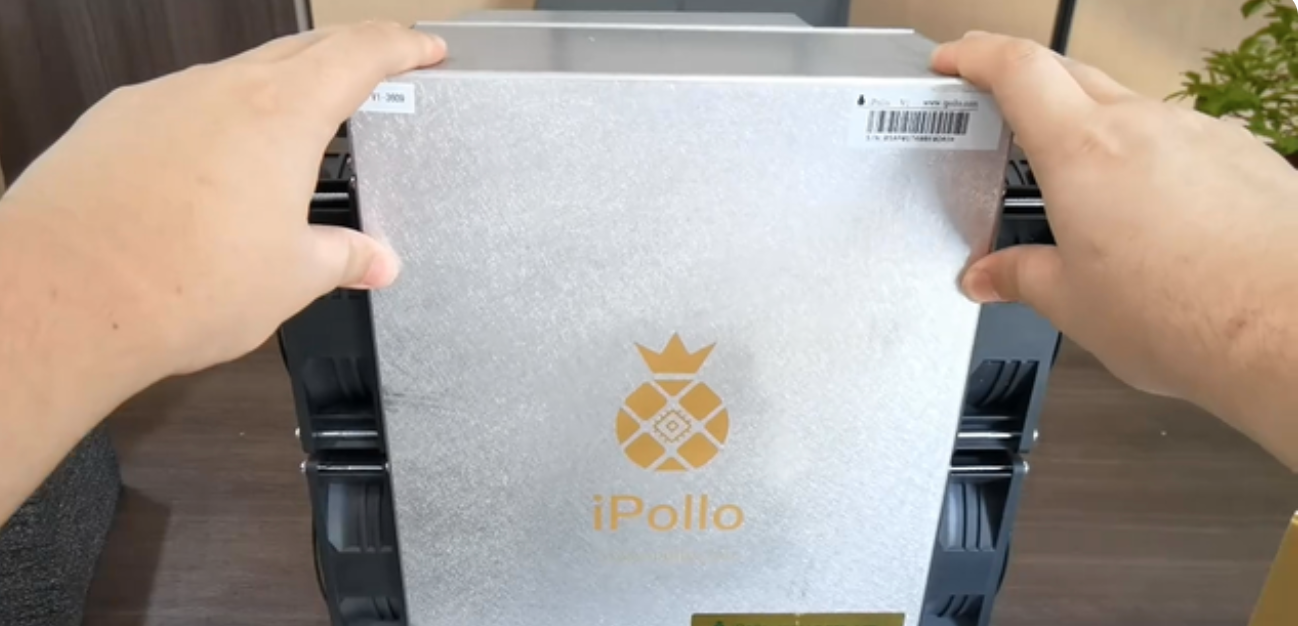 Introduction of iPollo Ethereum v1mini mining machine 300M-3600M ultra-low power consumption machine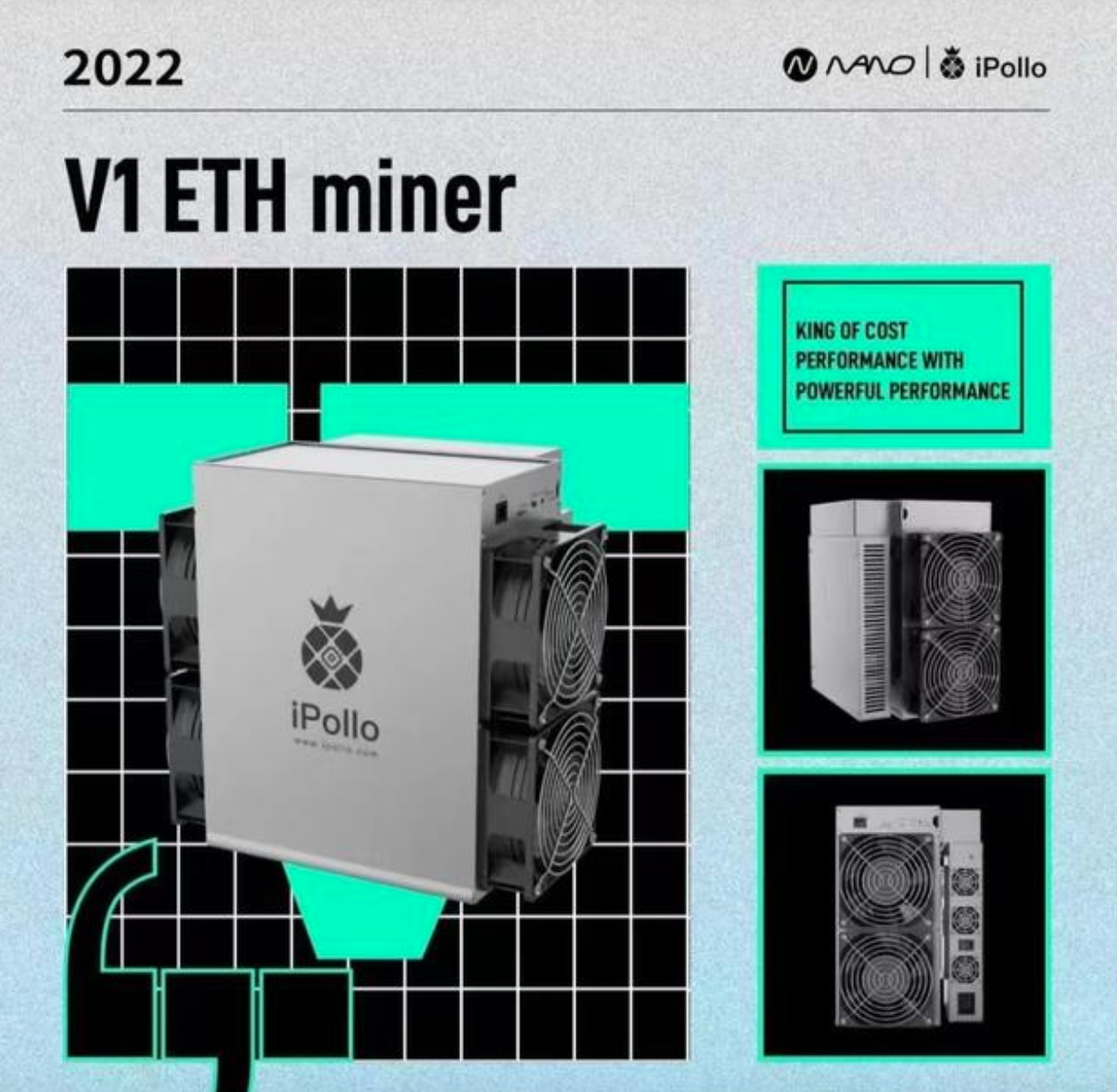 (The computing power may also be 300M and 3600M. Anyway, the current corresponding computing power consumption ratio will not change, so the specific data will be known after the mass shipment)
Power consumption: 220W/2400W (±10%)
Video memory: 6G
Many small partners may not know much about the data above. I will use the current 8-card machine with relatively high cost performance as an example to make a comparison for you.
Graphics card: 3060ti/3070 (unlocked, after overclocking) Hash rate: 480M Power consumption 1250W-1300W
Pineapple V1: 3100M computing power, 2400W power consumption
In contrast, the computing power of IPOLLOV1 is about 6.45 times that of the graphics card, and the power consumption is 2 times. If calculated according to the same power consumption, the computing power of IPOLLO is three times that of the graphics card! The proportion of electricity bills is extremely low, which means that the price of the shutdown currency is also extremely low!
We have also tested the prototype for a long time, and it is very stable so far.
Comment
Back to YESUN.